Sounding The Alarm That Hollywood Is Sick: Stop Supporting Them In Undermining Your Family Values Today!
Sadly, in recent years, the art of moviemaking has gotten out of our control, especially in the movies that pour out of Hollywood.  The stories told are filled with filth and sin. 
It is interesting to note that moviemakers know that we want movies that tell good stories. Gibson's The Passion of the Christ was the most watched movie in the whole world in the whole history of moviemaking. The most watched, the most successful, and in my opinion, the greatest movie ever made. Did you know that Hollywood would not back the movie and Icon Productions was its sole supporter? 
Directors and producers keep feeding us sewage. They don't want us to love wholesomeness.
But we do - we love good stories. We can't help it!
A Timely Word On Art From President Donald J. Trump And What's At Risk If We Fail To Reclaim Christian Art And Culture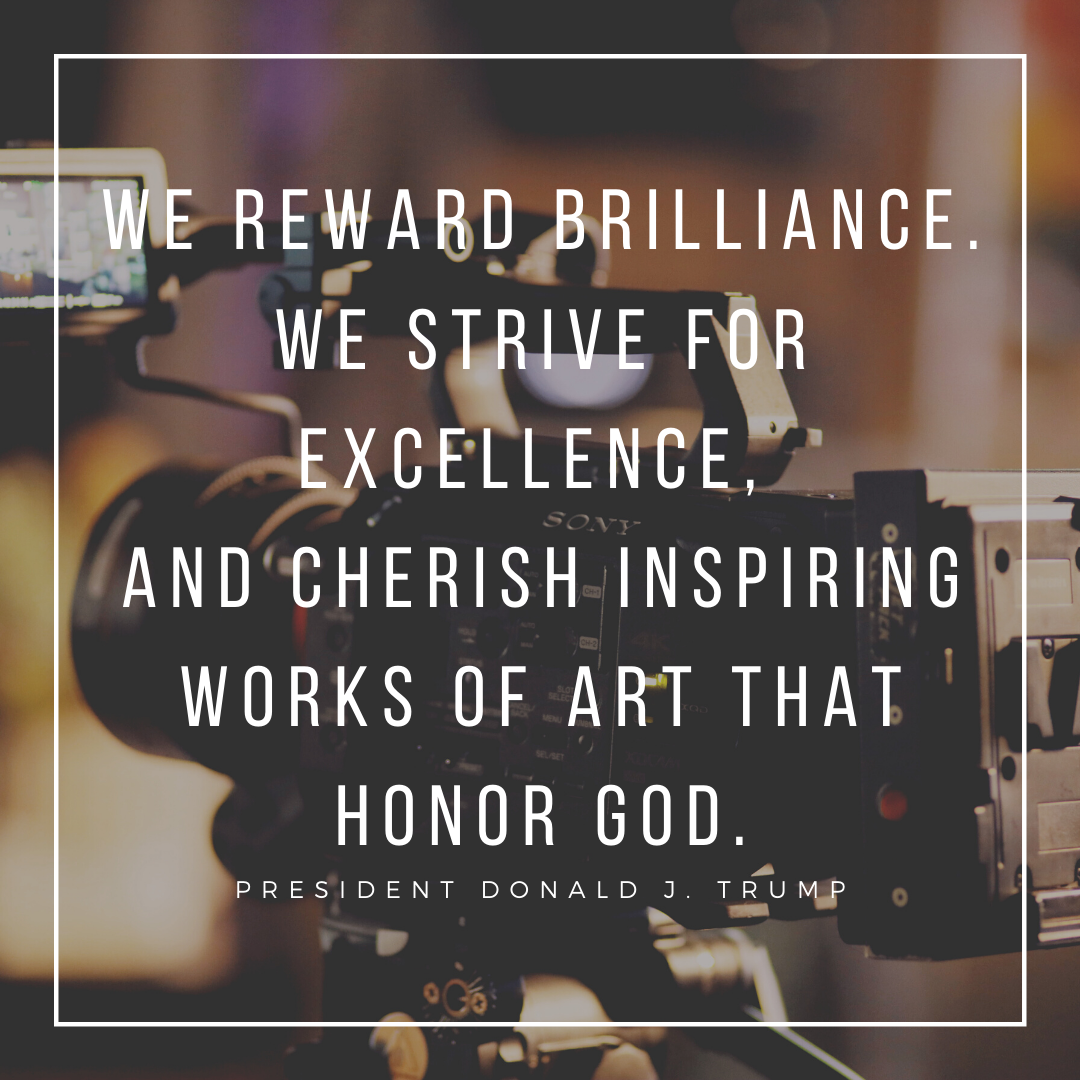 The world has never known anything like our community of nations.
We write symphonies. We pursue innovation. We celebrate our ancient heroes, embrace our timeless traditions and customs, and always seek to explore and discover brand-new frontiers.
We reward brilliance. We strive for excellence, and cherish inspiring works of art that honor God. We treasure the rule of law and protect the right to free speech and free expression.
...We put faith and family...at the center of our lives. And we debate everything. We challenge everything. We seek to know everything so that we can better know ourselves.
...That is who we are. Those are the priceless ties that bind us together as nations, as allies, and as a civilization.What we have, what we inherited from our...ancestors has never existed to this extent before. And if we fail to preserve it, it will never, ever exist again. So we cannot fail.
-President Donald J. Trump
Warsaw, July 2017
1. A New World Over The Horizon: We Must Compete With The Hollywood Threat
Children's cinema is a genre all of its own.  "Unless you be converted, and become as little children, you shall not enter into the kingdom of heaven." (Matt 18:3) We can change the movie making industry because of the children with whom we surround ourselves. 
These children still have a sense of good because they have retained their baptismal innocence. They have not yet seen all that the world has to offer because their parents have guarded and protected them. 
Because of this innocence they inherit the tools that it takes to present the Faith to a post-Christian society.  We must be converted, become like children, and enjoy wholesome, Catholic movies, entertainment and good stories. We must inspire and be inspired by the innocence and wholesomeness of Catholic children's cinema. 
We need to champion this innocence in children as a Christian victory over the corruptness of Hollywood. In this way we are encouraging our youth to rebuild the culture of art, drama, film and entertainment for the greater glory of God. Through our mission and your own family mission we can help spread true peace throughout the whole world one family at a time.
Many Catholics all over America have seen the need this country is in for reforming the entertainment industry. This is the mission of Industrious Family Films. Moviemakers must encourage each other and inspire one another and together we will make a new Hollywood.
Let's call it "Holywood".