---
Saint John Bosco Book Summary

---
Saint John Bosco book summary updated by Faustina Bowen on September 9, 2021
"Looking For An Entertaining, Interesting, Humorous, And Well Written Book? See If John Bosco Is The Right One By Reading Our Saint John Bosco Book Summary!"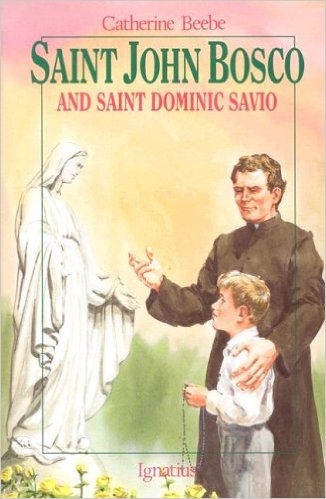 If you are looking for these values, this book is the one for you! While it's also amusing, this book portrays the virtues of: 
Kindness,
Determination, and 

Trust in God and His Mother
This is a must read for all young, energetic readers. It's also perfect for older, more mellow readers. 
So...read this Saint John Bosco book summary to discover all the gems in this story.
The shepherd boy of Becchi, the acrobat who juggled to win souls for God, the priest and teacher of boys, the builder of schools and churches, the founder of  missions, known as Don Bosco, Beloved Apostle of Youth, is now and forever, Saint John Bosco, Giant of Sanctity
-Pope Pius XI, Easter Sunday 1934

In Saint John Bosco by Catherine Beebe, John Bosco displays many virtues. He is kind, as a child to his older brother, and as a priest to many homeless boys. John Bosco is also very determined. Whatever he begins, he is sure to finish.
He  trusts in God and Our Lady, too. If ever a hardship comes his way, John Bosco is always ready to turn to God in prayer. John Bosco is a very virtuous man.
Virtues In Saint John Bosco Book Summary: Kindness

Kindness is a virtue John Bosco possesses.
As a young shepherd boy, he is kind to his older brother, Anthony. Anthony is mean to John, but John Bosco exchanges kind words for the cruel ones he receives.
As a priest, John Bosco is kind to his boys. While he is collecting a group of rough boys, John Bosco is also teaching them through his kind words and good example.
John Bosco's character shines with kindness.
Virtues In Saint John Bosco Book Summary: Determination
John Bosco is also determination-filled.
When he is a young acrobat, John Bosco tries to win souls for Christ. All who want to see his tricks have to pray a decade of the rosary with him. In this way, John Bosco brings some souls back to the Church.
As a young founder, John Bosco keeps his boys' club together. This is not very easy, since some of his boys become discouraged. John Bosco's strong determination keeps them together.
Had not John Bosco been so determined, it is not likely that he would have been so successful.

Virtues In Saint John Bosco Book Summary: Trust In God And Mary

In everything that John Bosco does, he trusts in God and His Most Blessed Mother, Mary.
When he is having trouble with his schooling expenses, John trusts in God and prays to Him. Soon after, John Bosco is able to buy his supplies with goods from his farm.
When he is a grown man and a priest, John Bosco discovers that he needs a building for his boys' school. He prays to Mary and encourages his boys to do likewise. Not long after, they find a place that they are able to rent for an entire year at a low price.
Through all his troubles, John Bosco trusts in God and Our Lady.
Conclusion To Our Saint John Bosco Book Summary

John Bosco is portrayed as a virtuous boy, acrobat, priest and founder.
As a small boy and priest, he is kind. As an acrobat and founder he is determined. As a young school boy and priest, he is trusting in God and Mary.
---
Thanks to all who read my St. John Bosco book summary. I thought that this book was not only well written, but also quite interesting, entertaining, and humorous. It definitely portrayed John Bosco very well.
This is one of those books that should be in every family's library. If you do not yet own this book, go out and buy it. It also makes a great gift for both young boys and girls alike.

-Teen A

Leave a reply
Sign Up By Email
Enter your email address to subscribe to this website and receive notifications of new articles by email. Join 240 other subscribers.

We Respect Your Privacy.