8. Good Romantic Movies: Jane Austen's Pride and Prejudice With Collin Firth And Jennifer Ehle Will Be Loved By Everyone Who Likes Good Romantic Movies
"I've been a selfish being all my life. As a child I was given good principles but was left to follow them in pride and conceit. Such I might still have been but for you, dearest-loveliest Elizabeth."

Pride and Prejudice is definitely one of my top good romantic movies. I once read this quote on Pinterest:
Every woman wants Mr. Darcy. Most men are wondering who the heck Mr. Darcy is.
This movie will delight all young women, and the men who don't want to be wondering who Mr. Darcy is. In this film adaptation of Jane Austen's most loved novel, Elizabeth may have vowed that Mr. Darcy is the last man in the world whom she could ever marry, but that doesn't stop him.
He must conquer his pride and she must swallow her prejudice before they can ever be happy together.
A wonderful TV mini series following Jane Austen's timeless classic! Read the full Pride and Prejudice review here...
9. Good Romantic Movies: The Story Of Compassion, Love And Lessons, Little Women Is A Must-Watch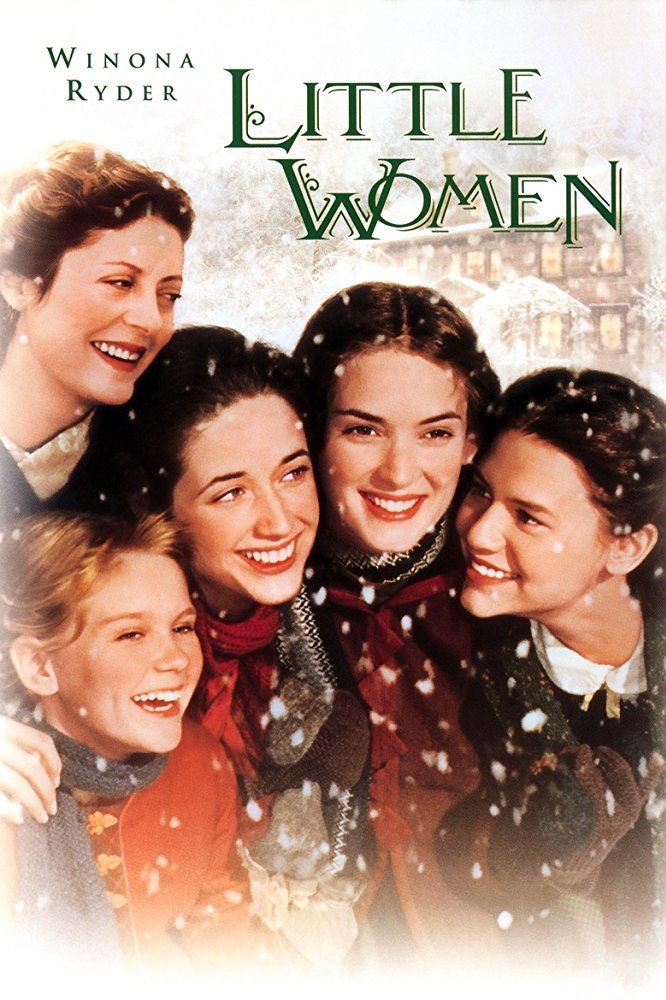 "Jo, such a little name for such a person, will you have me?"
Little Women is the classic tale by Louisa May Alcott that tells the story of the four March sisters and their many hard-learned lessons while they grow into womanhood. 
Meg and Jo can both remember the time when things were better before the war. Now that events have turned all the girls must learn to do without and yet keep their family home a happy place.
Laurie next door, who has everything he could dream of, can't help but long for the joy next door. He is determined to become a part of the March family and will stop at nothing until he reaches success. Read the full Little Women movie review here...
10. Good Romantic Movies: The Scarlet Pimpernel Tells The Tale Of Devotion And Selfless Love Of An English Hero

"Ceased? I will love her until the day I die, and that is the tragedy."
France during the French Revolution has found they have a mysterious hero. A group of Englishmen, organized under a mysterious head, risk their lives to save as many aristocrats as possible from the blade of "Madame Guillotine."
These men use many costumes and deviations to conceal their identities but none are so unknown and unsuspected as their leader, who goes by the alter-ego, "The Scarlet Pimpernel".
Marguerite St. Just (Jane Seymore) is a popular actress in Paris. She is won by the high promises of freedom offered by the Revolutionists and truly believes they are working for a better world. She even encourages the attentions of one of the architects of the Revolution, Chauvelin (Ian McKellen). 
After a while, Marguerite begins to see that, instead of making things better, the Revolution has only brought bloodshed and worse misery on her people. 
If you like this movie, you will love the book! Read the review here...

She also finds that she is head over heels in love with the handsome, although quite stupid, fop, Sir Percy Blakeney (Anthony Andrews) "Baronet" (to be pronounced with a British accent).
After a short and sweet courtship, the two are married. Marguerite soon finds that, although he worships her, a marriage cannot be happy without the husband and wife having the same level of intelligence. 
To make matters worse, Sir Percy has discovered that she has betrayed an entire aristocratic family to the guillotine, a crime for which his English sensibilities will never forgive her.

Matters escalate when Chauvelin returns, this time asking for her to discover and turn over the identity of the Scarlet Pimpernel. In return, he will ensure the safety of her brother, Armand, who has been identified as being in the League of the Scarlet Pimpernel.
Marguerite is suddenly torn between two emotions: love for her brother and loyalty to the romantic hero who has caught the heart of all of Europe. Marguerite chooses her brother. Chauvelin is set on the Scarlet Pimpernel's track, although she herself does not know who he is.
Through another series of events, Marguerite does find out who the Scarlet Pimpernel is, and it's someone she is intimately connected to. She rushes to France to try to warn him before Chauvelin can capture him, but she runs the risk of being too late. 
Will time hold still while Marguerite races to France to save her heart-throb, or will Chauvelin reach him first?
Points To Consider: There is a bad scene in this movie that portrays two unmarried people sleeping together. What is worse, it is portrayed as normal, like it's just another way of living. The sinners are never confronted or punished. 
We really enjoy this movie, but we hardly ever watch it because of this scene. It's just so annoying to get to a certain part of the movie you need to skip. Oh yeah, that and too much cleavage.
---
Automatically Skip Unacceptable Scenes That You Don't Want To See Or Mute What You Don't Want To Hear With VidAngel
Why not try VidAngel where you can stream thousands of movies and shows? You pick what you want to see and hear with this month to month service.
VidAngel is an Industrious Family Films Affiliate
---