Movies To Avoid #2: Fátima
(2020)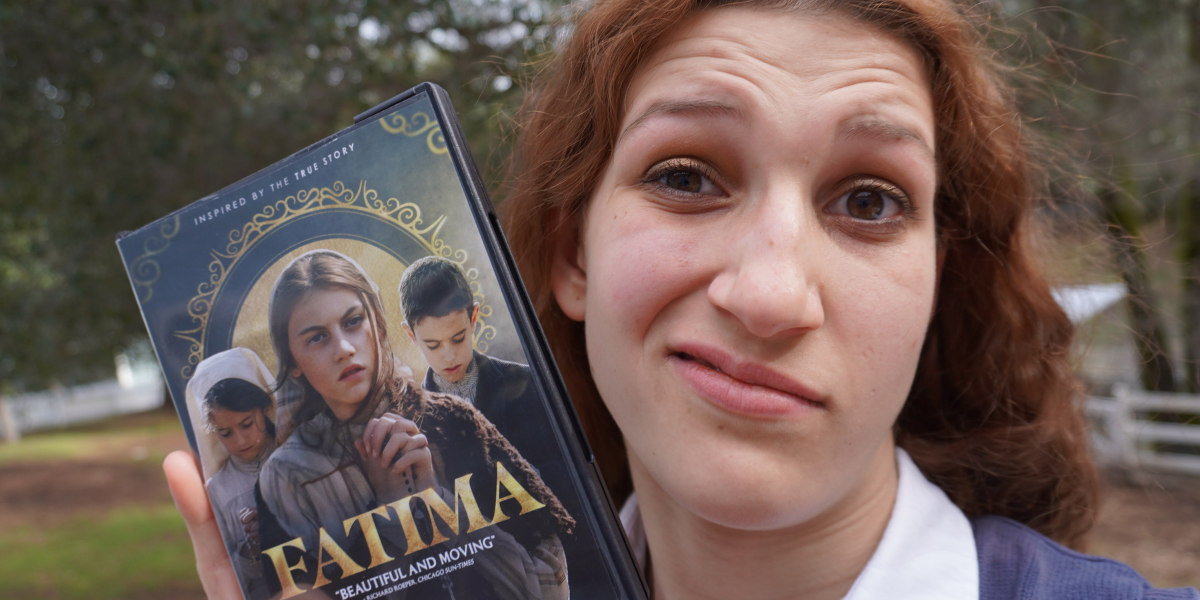 For Christmas 2020, I bought each one of my brothers and sisters a movie. The one I gave to my ten-year-old brother was the 2020 Fátima.
I was so excited about it because I was glad to hear that there were other moviemakers who were interested in making movies with Catholic stories. But my hopes were soon to be shattered. Sadly, it ended up on my list of movies to avoid.

As we watched the movie, it became more and more clear that it was pushing a modern agenda with progressivism standards of "peace and love". It followed the right chronological order with the right apparition with the right date...but that was about it.
Twisted Message
The Angel of Peace and the Blessed Virgin brought the same tone of peace. It was not the true message of Fatima "Pray for the conversion of poor sinners," but rather a "peace at all costs" message.  The consecration of Russia to Mary's Immaculate Heart, which was the true purpose of Mary's apparitions to the children at Fatima, was not once mentioned in the entire film. 
Fabricated Content
From a moviemaking standpoint, it is clear that parts of the story were fabricated in order to enhance the drama of the story. This was a story, however, that does not need the added drama of personal made-up troubles to add weight to the true story.
Lucia is portrayed as a young, slightly neglected shepherd girl from a "holier-than-thou" family. Her mother's main concern is Lucia's older brother, her only son who is fighting in the war.
This obsession over the son causes her to overlook Lucia. When Lucia starts telling people that she has had visions of the Blessed Virgin, her mother takes it as a personal attack and tells Lucia to, "Stop making fun of me!" It is as though the message is more for Lucia's mother than for the world. 
Dreamy Lucia
The neglect of the mother also plays into a discrediting of Lucia. When the mayor of the city is questioning the children, he says that perhaps Lucia, missing the affection of her mother, "One day you were feeling lonely and hurt, and you imagined another mother." This statement coincides with the many times Lucia is portrayed as being a bit of a dreamer and imagines things that haven't happened. 
For instance, when she is told that perhaps the lady she has seen is the devil's daughter, she dreams that the statue of Our Lady in the church beckons her to the statue and then the serpent tries to bite her. Not only does such a dream undermine the fact that the devil has no power in a consecrated church, but it also shows Lucia in a spacey light which makes it very likely that she has invented the story of the lady.

This is very heartbreaking, because throughout her adult life Sister Lucia was treated like she had a very active imagination which caused her to confuse what was revealed by Divine Providence and what she herself imagined. The movie portraying this Lucia is unfair and seems to agree with those opposed to Our Lady of Fatima's message.
Unrealistic Close Shots
From a very purely stylistic viewpoint, and therefore of much less importance, the shots are awkward. Shots uncomfortably close to eyes and lips appear often in this film. It makes it very dramatic and yet hard to watch because a viewer feels like he is constantly shoved up into characters' faces to get a good look at the noses, lips and eyes of the actor.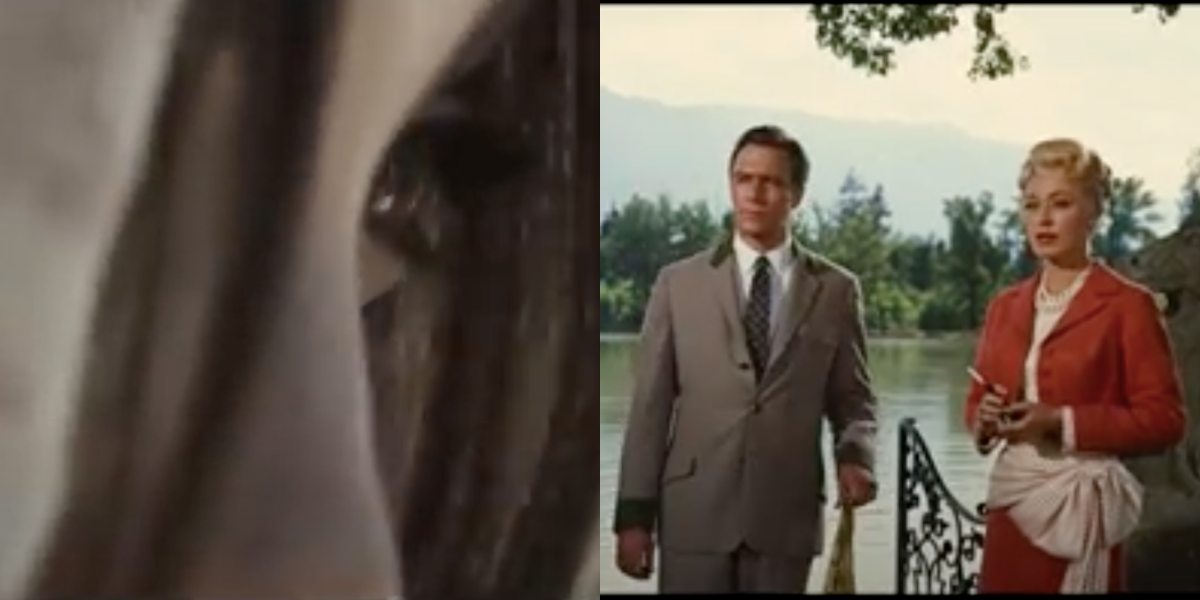 The uncomfortably close shot of Mary's eye in Fátima as compared to a much more comfortable medium shot from The Sound of Music.
Far from making the audience feel like they are there and another one of the characters, he feels like a tiny floating spec who is able to be in places altogether too small for a person to be. This does not add to the believability of the film, but instead, adds to its feeling of unrealistic shots.
Fátima Review Bottom Line:

This movie plays into the recreating of the Catholic Church which is a "Church of Accompaniment" by avoiding the true story of Fatima. The story does not follow the real lives of the shepherd children of Fatima, but fictional characters with the same names and similar events. It is a true danger to those who do not know the true story of Fatima. That is why it had to go on my movies to avoid list.

Alternatives To Fátima
Heaven's Key To
Peace
A wonderful documentary containing the true story of Fatima as well as insights from the experts.
The Day the Sun Danced: The True Story Of Fatima
I just recently rewatched this episode and really enjoyed it. It stays really true to history and the Church approved story of what happened in Fatima.
Movies To Avoid #3 Pilgrim's Progress (2019)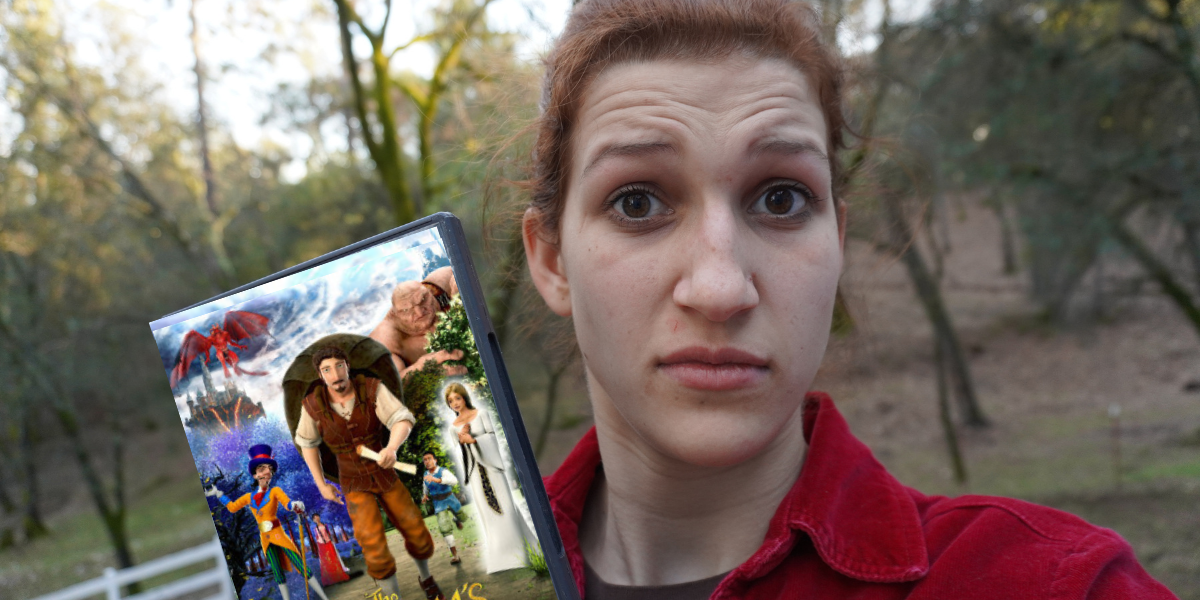 I have never read The Pilgrim's Progress, but I did watch this 2019 cartoon of this work. After having read The Divine Comedy and Beowulf, this film seems to be a mockery of both of these Catholic works. Definitely worthy of the movies to avoid group.
It follows the same storyline of a journey through the different worlds like in The Divine Comedy. The main character, Christian Pilgrim, fights a variety of beasts like in Beowulf.
It seems to be the author's goal to take the wonderful shape of these classic stories and make them take on a Calvinistic intent, which is exactly what the story does.
"Ciao, Family!"
Christian finds a book and begins to read it. This book convinces him to leave the City of Destruction (the world) and pursue the Celestial City (Heaven). His wife and sons are not so easily convinced. 
In response, Christian leaves them behind to find the city on his own.
Hmmm. Where is the charity for your family? Why would any rational man leave his wife and family behind? This is a very foreign thought to Catholics. We believe in converting and helping others along the way. That is part of the call of marriage: to assist each other in the means to salvation.
What on earth?
Legality
On another note, one of the trials Christian faces is Legality, a mountain with a judge's hammer with which he pounds out laws. 
These laws contradict one another and Christian gets more and more confused until Evangelist (his puritan-style dressed guide) carries him back to the road as Legality crashes down to the floor.
Evangelist then explains that as Legality falls they always land in the right road.
Legality is a picture of the Church. (What other religion has laws like we do.) Instead of a gentle mother who corrects her children for their own good, she is portrayed as an obedience demanding mountain who grows more and more demanding until her utter collapse. 
As the dust of her collapse settles, man's eyes are unobstructed and he sees for himself the true way to salvation. The Bible (Evangelist) is the only true guide to God.
Wrong. Wrong. Wrong. I myself must speak out against so pointed an insult against Holy Mother the Church. It is the duty of any true daughter to defend her mother.
The River of Death?
In order for Christian to reach the Celestial City he must will his own death and plunge himself in the "River of Death". While the pilgrim is in the river, he is again tempted by the devil and then is surrounded by blood.
When Christian reaches the other side, he meets Jesus Christ. He explains to Christian that it was not his blood that surrounded him, but Christ's own. 
I know that this is trying to follow washed in the blood of the Lamb thinking, but it is just a little too literal. Seeing someone swimming in blood does not make me feel fuzzy and Christian. It is just gross to me.
Pilgrim's Progress Alternatives
Although I cannot think of any films to watch as a substitute for this movie, I can suggest a few books.
This one may sound intimidating, but The Divine Comedy is a really good read. Mark Musa's translation also includes a chapter synopsis for each chapter. I read this in eleventh grade and loved it. It is written like a story, so it is really not that hard to read. It is truly dedicated to Catholic teaching and well-worth reading.
Beowulf is another book which follows a warrior on his path to salvation. I really enjoyed reading this book which portrayed the temptations of the world, the flesh, and the devil as three different monsters which the hero of the tale must battle. I would suggest this book to anyone who likes a Christian adventure.