Industrious Family Films Presents:
Outlaws Of Ravenhurst
George Abell is happily living a farmer boy life in colonial America. When his foreign uncle, Sir Roger, claims him and takes him to Scotland to be the Earl of Ravenhurst--the much longed for Protestant Earl of Ravenhurst, no one can imagine what will happen next. Matters get desperate when Sir Roger and his sly comrade, Godfrey, cannot bend the new Gordon's will.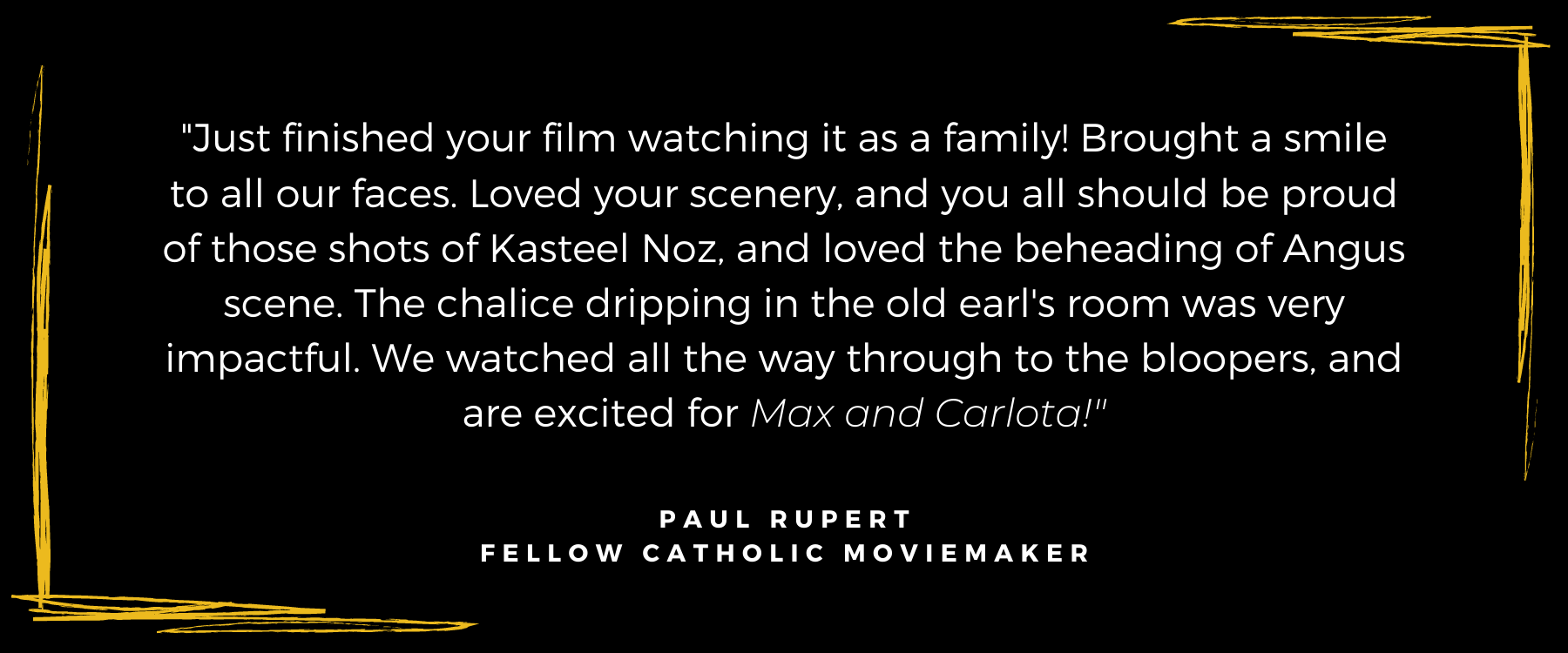 Order Now! Will Ship Today!
Copies of Outlaws of Ravenhurst are $19.99 + $3.19 for shipping, and are available now!
This full length movie is written, directed and performed by Catholic children for Catholic children and those who are children at heart. Introducing Becket Bowen as Gordon, Jonah Lawrence as Sir Roger, James Phillips as Godfrey, and supported by a cast of first time actors, this movie is full of adventure and fun. 
Outlaws Of Ravenhurst unfolds following the bloody years when Catholics in Scotland were denied the right to true worship of God. It reminds us of our past and encourages us to hope in the future, come what may.
Leave a reply
Sign Up By Email
Enter your email address to subscribe to this website and receive notifications of new articles by email. Join 240 other subscribers.

We Respect Your Privacy.