How To Throw A Scottish Party 
Home

›
Family Party Themes
› Scottish Party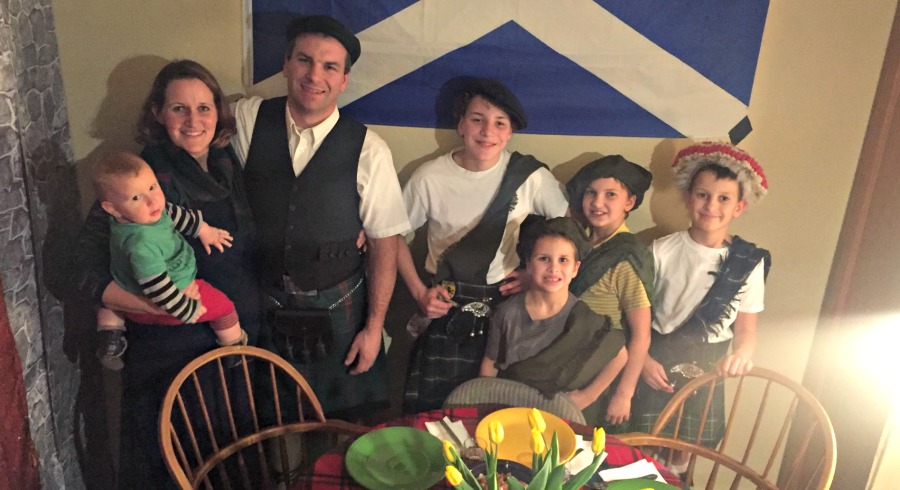 A Scottish party theme is nice for adult birthdays or for an evening of fun and celebrating. The success of this type of party really depends on the guests. Choose your guest list carefully as their enthusiasm, preparation, and participation are key in how much fun is had.
Scottish Party Menu
Roast Lamb with milk based gravy
Mashed turnips
Mashed potatoes
Vanilla ice-cream
Start the party with dinner. You can make a haggis, buy haggis in a can and serve with crackers, or skip the haggis all together and serve roast lamb. This is a great option if you are short on time.
Set the oven to 400°, rub the lamb roast with butter, salt and pepper and other spices. Put the roast in the oven and immediately turn the oven down to 300°. Let the roast cook for about two and a half to three hours.
When done use drippings to make a gravy. Make a traditional gravy or use coconut flour and salt to make a gluten-free gravy. Use milk instead of water with your gravy because of the gamey flavor of lamb.
If the food is simple, it is easier to focus on the Scottish dinner party games. Two simple side dishes for this party are "neeps" and "taddies". Skin and boil turnips and potatoes in separate pots. These are two distinct side dishes but made the same way. Boil until soft. Add equal parts butter and sour cream. Salt and pepper and mash adding broth if needed to mash to the right consistency. Sprinkle a liberal amount of fried bacon on both dishes. 
If you want to make a haggis, click here for an Americanized haggis recipe...
Scottish Party Entertainment
Having someone play the bagpipes as the meal is presented along with a dram of Scotch definitely adds to the Scottish flair of the party. Reciting the Address to a Haggis at this point is also fun. 
As dinner is wrapping up, you should encourage your guests to recite poems, sing songs, and even dance. The table can be cleared and you can remain around the table or the party can move to the living room. Keeping the performances and entertainment rolling is the key. 
Some of our favorite songs are:
Scotland the Brave
Flower of Scotland
Loch Lamond
Auld Lang Syne
Scots Wha Hae
A Mans a Man
Flowers of the Forest
The Skye Boat Song
Will Ya Go Lassie Go?
The best songs to dance to are:
Tell Me, Who is She?
Mary's Wedding
Some Scottish poems:
Address to the Haggis
Me Hoggie
Banks of Ayr
A Rosebud by My Early Walk
Address to a Mouse
Wrapping Up The Party
If you have a good group, there is no reason to interrupt the creative flow of the party. Sometimes our Scottish parties take a serious Irish tilt because we love Irish music. That's okay. All that matters is that everyone is having a good time. Serve vanilla ice-cream sometime during the recitations but keep everything lighthearted and fun. Sometimes when you stop the show and serve dessert it is hard to start up the fun again. 
This is one of my favorite parties because I love singing and watching others perform. The kids just keep singing and dancing until you tell them its time to call it a night. They like to look up lyrics to their favorite songs on the iPad and surprise us with their next choice.
Some Things To Make Your Scottish Party Special:
Related Pages: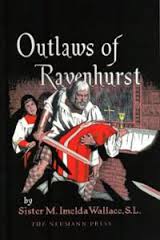 The Gordon walks into a new culture where he must choose between a royal seat beside the King of Scotland or a royal seat beside the King of Heaven.


Ideas for throwing a highland games party event with a sample invitation, itinerary, food suggestions, decorating tips plus a list of competitions for your backyard highland games.

Everything you need to know about a Burns Supper, so you know what you're getting yourself into. Learn how to throw your own. It's fun celebrating the works of Robert Burns.
Sign up for our newsletter for more party theme ideas and similar family fun articles.
Leave a reply
Sign Up By Email
Enter your email address to subscribe to this website and receive notifications of new articles by email. Join 23 other subscribers

We Respect Your Privacy.