Pay It Forward: 3 Options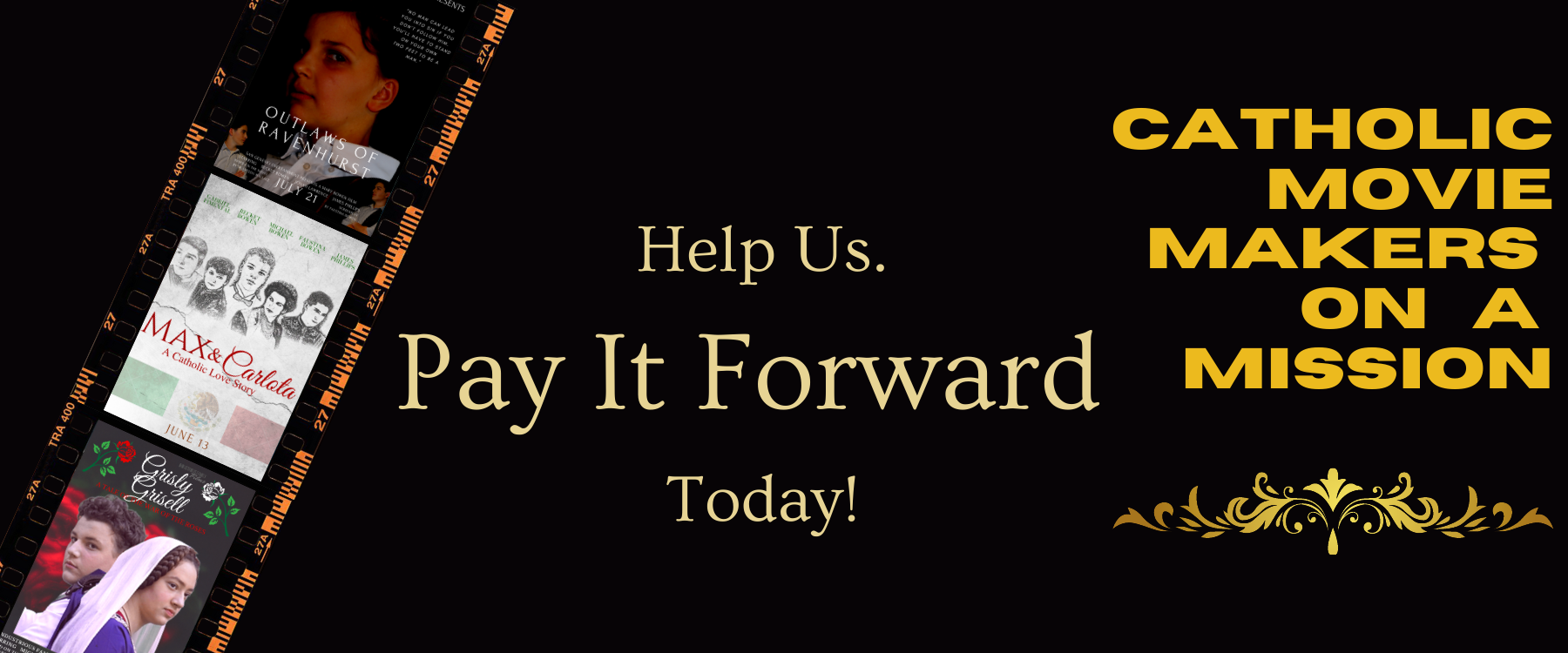 $300.00 ~ Gold Member
$100.00 ~ Silver Member
Receive VIP Treatment At Your Local Showing (4 Pack)- that's right, a seat with the guests of honor and other special treatment at our showings!
Support Future Filmmaking Projects - Industrious Family Films needs help from donors like you to continue making our wholesome films. You can join our mission by paying it forward!
Help Get It Free on YouTube
Pay It Forward: Help us reach more people through marketing
$25.00 ~ Bronze Member
Support Future Filmmaking Projects - Industrious Family Films needs help from donors like you to continue making our wholesome films. You can join our mission by paying it forward!
Help Get It Free on YouTube
Pay It Forward: Help us reach more people through marketing
Need A Customizable Donation?
Enter the donation amount that works best for you! Just follow the link below and you will be directed to a page where you can enter your customized donation. Thanks for your support!
Other Ways To
Pay It Forward
We have moved away from Big Tech giants such as Facebook and YouTube. Please help us spread our mission by subscribing to Rumble and following us on Gab, MeWe or Parler. 
What is it that you look for when choosing a movie? Most movies are an assault on our Catholic sensibilities. It is discouraging!

That is why we have started our own movie making company. Movies have a profound effect on us, be it for good or bad. Because of this effect all our productions stress virtue and demonstrate holiness. 
Movies like The War of the Vendee, The Reluctant Saint and The Passion of the Christ inspire us, make us laugh and increase our devotions. We want to make more movies like these. We need your help. When you support Industrious Family Films by paying it forward, you help promote wholesome entertainment that is so needed in today's society.

We depend on fundraisers and donor support for costumes, props and equipment. We are working with a budget of $7,000 for our current movie: Pelayo. Please show your love for Industrious Family Films and our Catholic values by paying it forward.
Thank you for your viewership, enthusiasm, suggestions and support!
On behalf of the team at Industrious Family Films, I remain truly yours,
Mary Bowen
Director, Industrious Family Films
Leave a reply
Sign Up By Email
Enter your email address to subscribe to this website and receive notifications of new articles by email. Join 240 other subscribers.

We Respect Your Privacy.