Why Making Good Films And Telling Enduring Stories Is An Important Element Of Reclaiming Christian Art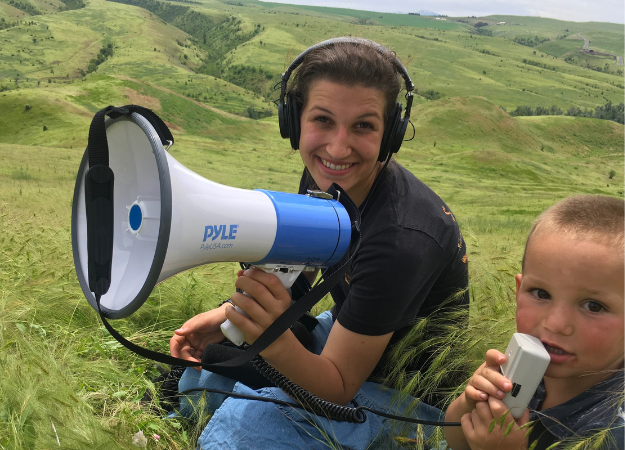 Good stories allow you to enjoy true family fun while eliminating all the fuss that comes with sanitizing Hollywood productions by watching our always captivating, never preachy movies. The inspiration for these films springs from our deeply rooted Catholic values and beliefs.
Good stories from history come alive in our movies. Children love learning from these heroes of our past. Read more about why we tell good stories here.
Vote With Your Feet And Only Support The Movies That Are Worth Watching
We love movies and want to let you know what other movies we recommend watching. Our family movie guide provides reviews for dozens of good movies for movie night. We also have scoured the internet to bring you independent films produced by other Christian movie makers.
How You Can Make A Movie That's Appeasing Not Only To The Eye But Also The Soul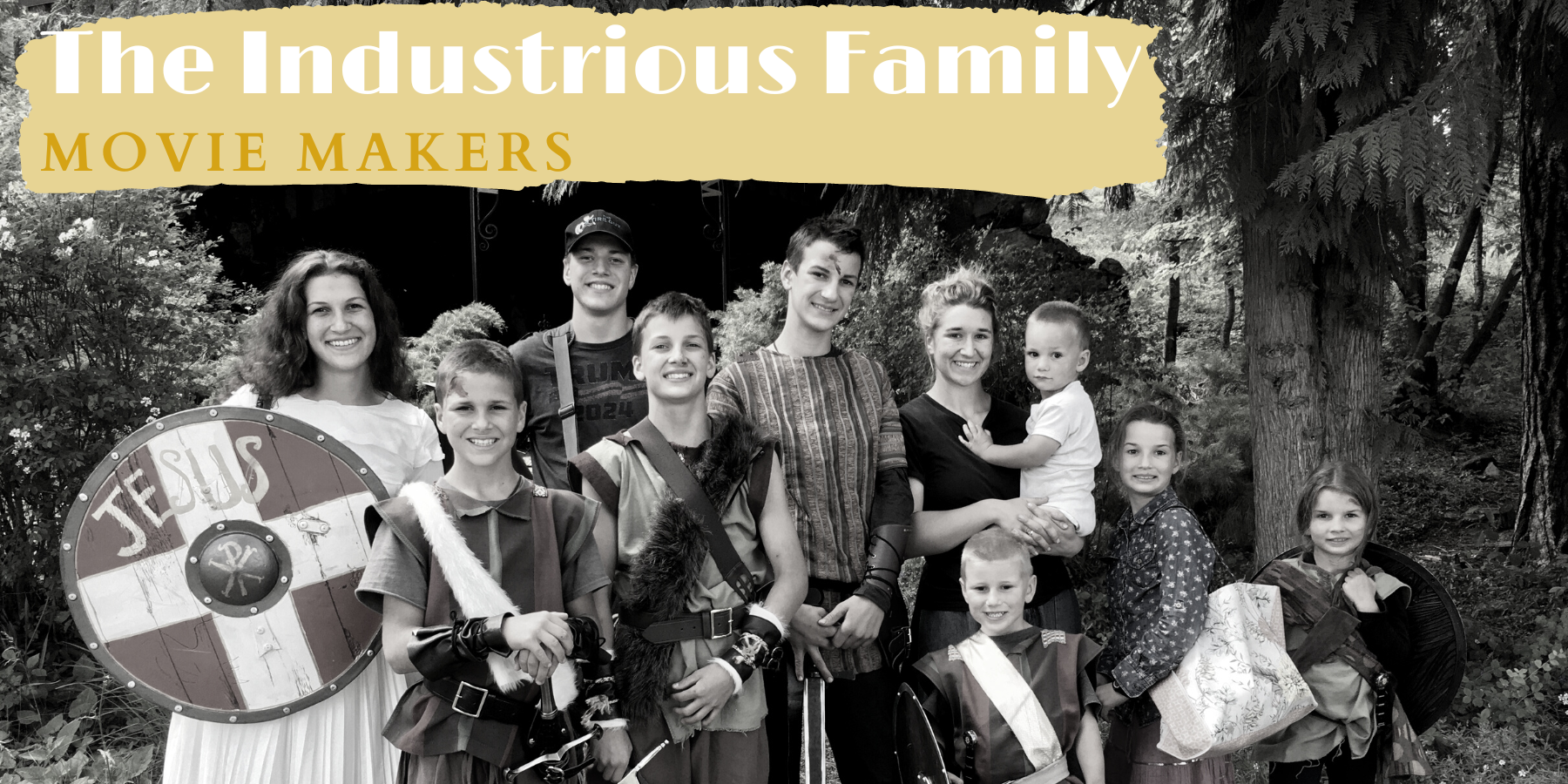 The Bowen children all participate in movie making.
Of course many young people in our audience want to make movies of their own. Our movie production guide teaches you how to make a movie.
This guide takes you step by step through pre-production, production and post production so you and your children can start your own movie project taking family fun to the next level.
Learn how to write a setting that works, how to lift content from books legally, create a project budget, tackle stage fright, and even how to apply a natural makeup look for stage and screen. Once post-production is complete, celebrate your project by throwing an Old-Hollywood-inspired premiere party!
Keep in mind that your first movies do not need to be full length with all the exciting costumes and sets. Start small. See if you even like it before getting too involved. Our first few films were all short films. In addition to our kids' historical shorts, you can watch our shorts about the life of a saint for inspiration on the simplicity of your first films!
Don't Miss A Thing With Our Newsletter. The Best Way To Keep In Touch!
Stay in the loop by subscribing to The Journal our newsletter with insider information about our movies, project updates, new releases, showings and more. Sign up is free and we will never share your information with anyone else.
Another fun way to stay up to date with our filmmaking is to sign up for our RSS and bookmark this page.
#RebuildChristianArt Blog serves as a fun resource where families are encouraged to embrace Christian art and culture. Read about beautiful films, music, novels, food and customs that help reconstruct the social fabric by checking out this blog here...

Enjoy your visit and come back often. We are always building new pages and posting new movies to this site. See you around!
"Hey, hey, Holywood, here we come!"