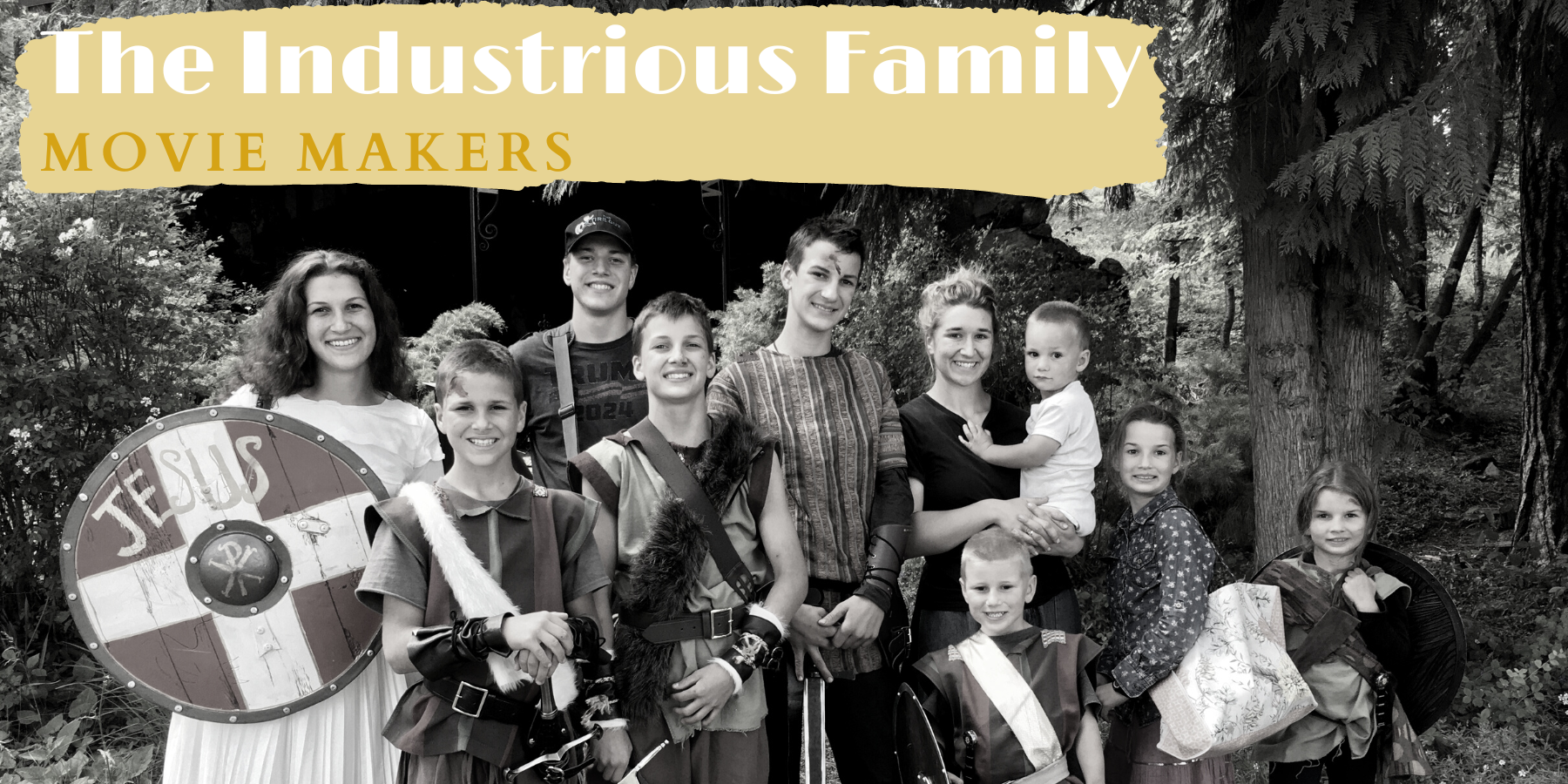 The Bowen children all participate in movie making.
Of course many young people in our audience want to make movies of their own. Our movie production guide teaches you how to make a movie.
This guide takes you step by step through pre-production, production and post production so you and your children can start your own movie project taking family fun to the next level.
Learn how to write a setting that works, how to lift content from books legally, create a project budget, tackle stage fright, and even how to apply a natural makeup look for stage and screen. Once post-production is complete, celebrate your project by throwing an Old-Hollywood-inspired premiere party!
Keep in mind that your first movies do not need to be full length with all the exciting costumes and sets. Start small.
Our first few films were all short films. In addition to our kids' historical shorts, you can watch our shorts about the life of a saint for inspiration on the how simple your first films can be. We are currently expanding a section on comedy where you can view our comedy shorts as well as learn a little grammar.
Our Film Festivals will provide an opportunity for you to submit your films, get a constructive critique on your films, and attend filmmaking workshops! 
Attend the first annual Industrious Family Film Festival this May!