"I cannot believe it. I am the foremost trader in all of Lucca. I always get a good bargain and get my way. Yet, with Zita, I feel as if...Did I just use the word 'compromise'?"
Zita is a children cinema film that will take you through the life of St. Zita of Lucca. We watched this movie as a family a little bit ago and were very impressed with the amount of quality the Bona Terra Family was able to accomplish.
Zita goes to work as a servant girl for the Battelli family when she is very young. Soon after her arrival, she learns the unkindness of her master and fellow servants especially in respect to her religious spirit. She suffers many trials and mockery for her Faith but she keeps on building her relationship with Christ. 
Eventually, she softens the heart of all those around her, turning them all into better people. She even works her way up to becoming the head housekeeper of the family's mansion. Even in her position, she still remembers those less fortunate than herself even prevailing on the master of the house to be generous to the poor of their village.
This movie follows the entire life of the saint, ending with her holy and peaceful death. In Zita, the acting was pretty good, the lines were easy to understand and we were very impressed with the sets the Terra Bona Family was able to accomplish.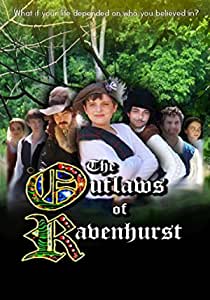 "The Earl of Ravenhurst must always stand for God and Our Blessed Lady, let the cost be what it may."
Outlaws of Ravenhurst is such a good story that we know of three people who have made it into a film in recent years. Here is the version made by Signum Crucis in 2010. This film tells the historical fiction story written by Sister M. Imelda Wallace about the persecution against the Catholics in Scotland in the 17th century.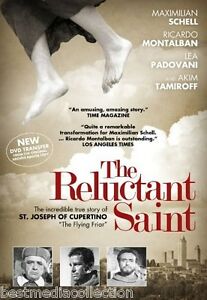 "Do you think I kept you in school all these years for this piece of paper? Do you think it didn't break my heart to see you, a grown man, among school boys? But at least I knew where you were!"
The Reluctant Saint is the lighthearted retelling of the story of St. Joseph of Cupertino. Giuseppe is certainly not the brightest person in his class. As his mother says, he is "a grown man among schoolboys". His father has an easy solution, though: have a special diploma given releasing Giuseppe from school.
But now Giuseppe's mother must find something else for him to do all day. He loses job after job on account of his stupidity. When his monk uncle comes to visit his sister, she has a new plan to have the monastery to take care of her foolish son.
Giuseppe still finds trouble, but the bishop of the diocese befriends him and even has him ordained. Giuseppe has a simple but strong faith in God and a special devotion to His Holy Mother. This faith, along with his humility, makes Giuseppe grow in devotion and holiness, so much so that he actually rises from the floor in a state of ecstasy during the consecration of his Masses.
This power raises questions in the monastery. Some of the monks are sure it is from God, others insist that it is given by the devil. An exorcism will tell the truth: Is it divine or demonic?
Above all, this movie shows that pride comes before the fall. That God will "put down the mighty from their seat, and hath exalted the humble. (Luke 1:52)"