One Does Not Need To Be Executed By Firing Squad To Pull Off An Inspiring Execution. Some Memorable Last Moments Were Before A Head Rolled
St. John the Baptist
The most noteworthy execution by decapitation is St. John the Baptist. Perhaps we don't even need to retell his story but just in case you need a refresher, St. John called Herod out on his living with his brother's wife and was thrown in prison. The angered sister-in-law/wife Herodias was given the chance to ask for the Prophet's head when her daughter was offered any gift that she could ask for after she performed a pleasing dance to King Herod. 
The Church only celebrates the days on which saints died. The Church only celebrates the birthdays of those born without original sin. St. John the Baptist holds this honor right alongside Our Lord and His Virgin Mother. Learn how to hallow St. John's Nativity through the customs handed down to us generation after generation.
St. Thomas More
St. Thomas More is best known as "the man's whose silence was louder than words." King Henry VIII's Ex-Chancellor was imprisoned for refusing to sign the Act of Supremacy.
What was in the document that he disapproved? No one knew because of this lawyer's incredible silence.
After months of trying to trick him into revealing his opinion, he was sentenced based on false witnesses. Since he was sentenced to death, More stood before the court and announced his true reason: that the King had no authority to make himself supreme head of the Church. St Thomas More was beheaded shortly afterward with good humor on the scaffold.
Robert Bolt's A Man for All Seasons is an inspiring play turned into film that displays all the events and the climatic execution.
Robert Hugh Benson's novel The King's Achievement includes this heroic statesman-martyr's execution.

Mary, Queen of Scots
In 1565 Queen Mary fled Scotland for fear of her life. She ran to what should have been the open, protective arms of her cousin Elizabeth. Instead, knowing that Mary had more right to the English throne than she did, "Good Queen Bess" had Mary under lock and key for over 20 years.
Mary was falsely accused of attempting to assassinate the Queen as it was the only way to convict the helpless Queen of treason. After many years in prison, the Scottish queen was executed.
Many chapters of Come Rack! Come Rope! are dedicated to the last days and hours of this heroine, Mary, Queen of Scots.
The French Revolution's Sacrifice - The Carmelite Martyrs of Compiègne
Though France had innumerable executions during their Reign of Terror, one stands out among the rest. And this is the Carmelite Martyrs of Compiègne.
16 Carmelite nuns were herded like swine into a cart and brought to the town guillotine. Each sister knelt before their Mother Superior and asked for permission to die. With song on their lips, each woman went to their reward.
Song of the Scaffold by Gertrude von le Fort follows one of the nuns up to the moment of execution.
The War of the Vendee beautifully spends the last few minutes of the film portraying how these nuns' sacrifice ended the Revolution.
One Does Not Mention Famous Executions And Leave Out St. Joan of Arc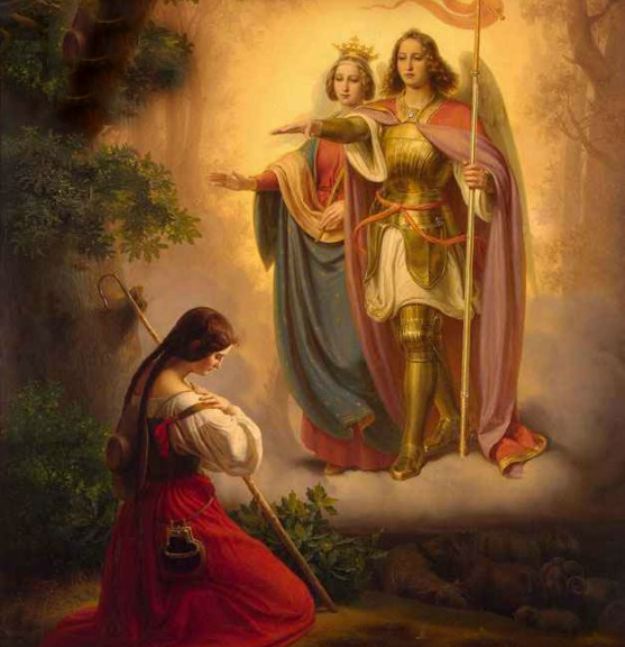 Though she did not face an execution by firing squad or get her head cut off, one does not write a page about famous executions and leave out the heroine patroness of France. The best literary story by far on St. Joan of Arc is none other than Mark Twain's novel. Unique in its storytelling edge, this story will heave you inspired and with a deeper devotion to this saint.