The historical adventure fiction, The Winged Watchman, by Hilda van Stockum, published by Bethlehem books, is about a family's struggle during the Nazi occupation in Holland during World War II.

The main character, Joris, was six years old when the Germans invaded Holland. The story follows the bravery and courage of his family during this hard time. Joris and his older brother, Dirk Jan, encounter dangerous message deliveries, English weapon droppings in the middle of the night, and get to personally help an aviator escape the country.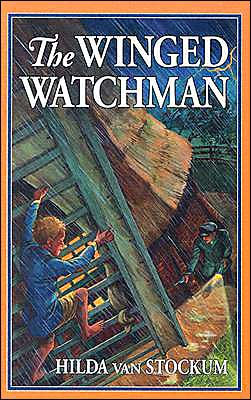 Joris' Bravery: Escape of the Aviator
The main character, a ten-year-old boy named Joris, is brave and does what he can to help others. He may be young but he is very interested in the war and wants to help anyone he can.
When he and Dirk Jan discover an English refugee hiding in an old mill, they know that he is from the ally forces and must find a secret escape if he is to make it out of Holland alive.
Joris' greatest act of heroism is helping the English Charles escape. Although it is risky for his entire family, Joris and the rest of his family sacrifice what they have to help Charles escape.