The Vivid Settings Of By What Authority?
The story takes place in England. There are many journeys taken in the novel but home-base is a town called Great Keynes. To most people, it "seemed like a poor backwater kind of place", but when the rest of the country lives in chaos, Great Keynes is a peaceful locale. The inhabitants are neighborly and are Catholic at heart but cannot afford to be absent from the Protestant worship. The only serious Catholic family is the Maxwells. 
The Believable Characters Of By What Authority?

There are many characters in this story but it would take volumes to cover them all. The main characters are the Norris'; Isabel and Anthony. These two are Puritans from Great Keynes. Follow Isabel and Anthony as each takes a separate route to find the Catholic Faith. Another character, although very cowardly is Hubert Maxwell. And finally, a personal favorite, loyal Mary Corbet. Follow all the characters as they slowly climb the summit to the climax and meet each other under very unfortunate circumstances.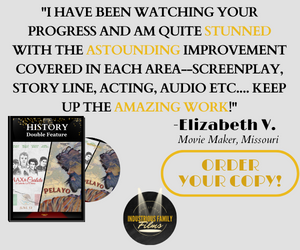 Serene Isabel

Isabel Norris is the eldest daughter to a very good, but awfully Puritan household. She believes that every other pleasure is a sin. Although this seems like a rather miserable life, Isabel is very spiritual and happy. The only conflict in her life is that she likes Hubert Maxwell but is worried about their difference in religion. She feels like she could change her religion for Hubert but she is worried that he is a temptation to her to do so. She learns as much as she can about the Catholic Faith. Will she reach the finish line before Hubert becomes Protestant for her?

Zealous Anthony

Anthony is the character that shows the most progress in the whole book. As he is a boy in the beginning, his views change to more adult thinking. He learns from mistakes making him an active character, and very enjoyable to read about. He loves the outdoors and anything sporty. He is a zealous Puritan for many years. He leaves his quiet, uneventful life at Great Keynes and keeps himself busy with working near London. Little does he know that a meeting with a papist prisoner and witnessing the trial and death of Edmund Campion will change his regard on Puritanism forever.

Cowardly Hubert

Hubert Maxwell is the youngest son to the most Catholic family in Great Keynes. As the reader intimates Hubert's character more, you realize that he is not zealous about his Faith. He has a great love for the girl down the road, Isabel Norris, but she is a Puritan. The difference in religions is the only obstacle to his happiness. Even if Hubert casts off his religion and gains disgrace from his family, will he marry the girl who he sacrificed so much for?
Gallant Mary
Mary Corbet is definitely my favorite heroine. She seems to be always happy and life's a joke. But at other times she is very serious and stern. She is a Catholic who lives in the Queen's court as Elizabeth "likes to have them (Catholics) around her." Mary is an incessant talker and a great leader in conversation. She meets Isabel and declares that she is a Catholic at heart. Mary tells her things about the Catholic Faith and Isabel learns from her. Isabel accepts Mary as a mystery that no doubt has a significance though she can not recognize it. Mary is sure to entertain anyone.

"You have cast away Authority, and authority shall forsake you. Behold your house is left unto you desolate."
Oh, one of my favorite lines! It was true: England had cast away Authority which was the Pope and the sense of control left her. She became a City of Confusion with no unity. 
"You have described Babel,—every nation with its own language. But it was to undo Babel that our Saviour came down, to break down the partition-walls that there be neither Jew nor Greek, to destroy differences between nation and nation, to pull down Babel, the City of Confusion, and build Jerusalem the City of Peace."
-By What Authority?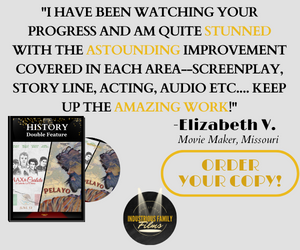 Final Evaluation Of By What Authority?
This book, as well as all Benson's novels was well written. It was very true to life. It is one of my new favorites. I like how the author uses mystery and adventure to capture the reader's attention. Vivid descriptions help the reader feel present and there. 
By What Authority? leaves the reader with a fond memory of characters and examples they gave. The reader realizes that one of the greatest things to have near one are friends who are facing the same hardships as yourself. The reader will remember Isabel's serene silence in the hardest of times, Mary's gallantry in her life and especially in the final chapters, Anthony's blunders and the ways he fixed them will remind the reader to think twice before you leap.
The reader will think of poor Hubert as he sacrificed his Faith for nothing, how his jealousy harmed the lives of these three dear people and how his pride hindered his petition for forgiveness.

I hope you have enjoyed this By What Authority? book summary. I enjoy all the works of Robert Hugh Benson but this one is my favorite! Hardly had I finished it when I started all over again and read it aloud to the boys. It is so fun to hear their hypothesis! 
Also, a fun thing to do is read The King's Achievement and follow it up with By What Authority?  There are some characters that are in both the books and the plot of the The King's Achievements is mentioned.