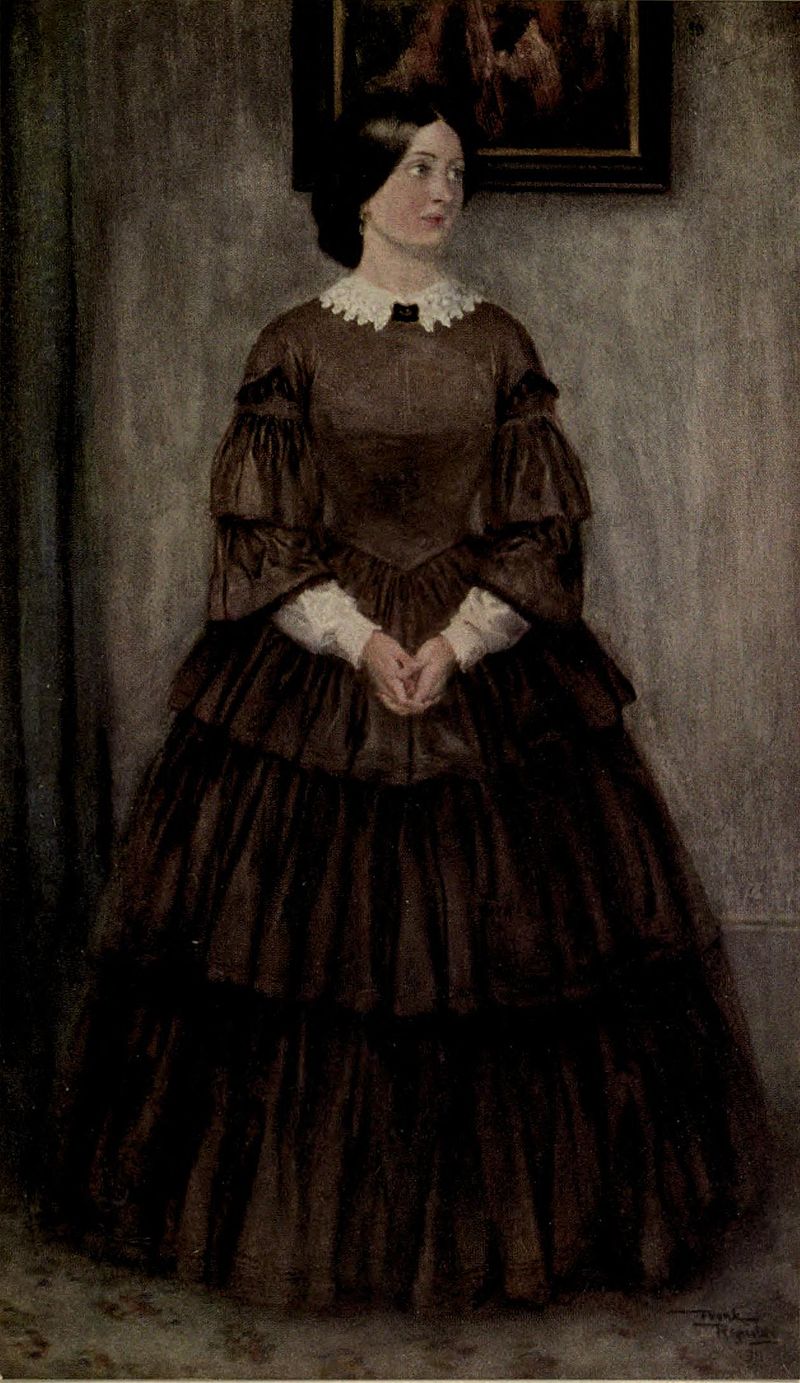 Agnes Wickfield, by Frank Reynolds
Agnes Wickfield is David's rock of refuge during all times of his life. When, at a certain time of trouble for David, Agnes pays him a visit, he says of her:

"She filled my heart with such good resolutions, strengthened my weaknesses so, by her example, so directed—I know not how, she was too modest and gentle to advise me in many words—the wandering ardor and unsettled purpose within me, that all the little good I have done, and all the harm I have forborne, I solemnly believe I may refer to her. (Page 486)."
And, indeed, she is all that is good: even-tempered, innocent, and affectionate. It is she who David turns to in all his troubles.
David calls her his "good angel", because her upright guidance shines on every decision he makes.
When David finds himself in a world of confusion after he runs away from his step-father, Agnes is the largest influence who helps him re-parent himself to be a righteous man. Without Agnes, there would not be a David Copperfield as we know him.