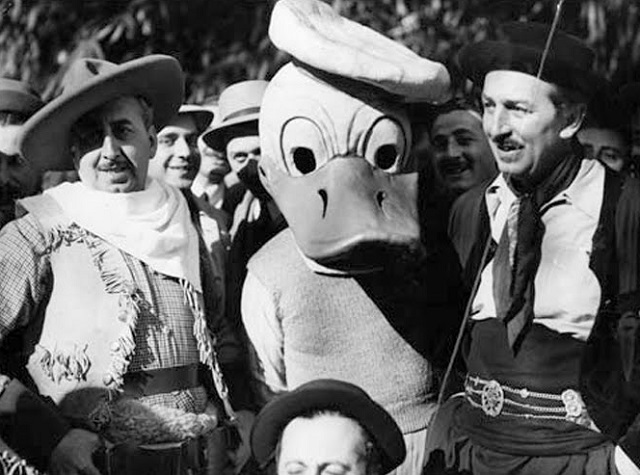 Although Walt enjoyed drawing the cartoons, he did not do much of it once his business really started meeting success. In the words of Roy Paul Nelson, Walt's genius lay in creating, organizing, and directing.
His mind was better coordinated for figuring how to combine the talents he had to work with to make the best picture possible. He had a high standard and a good eye for how he wanted the cartoons to look.
He made his animators meet this standard.
Ward Kimball remembered going down to the zoo during the making of Bambi to look at the animals and get a good idea of how they could make the animations as life-like as Walt wanted.  Even though it meant redoing and redoing hours of hard work, Walt put in the time and effort, and his films are well-beloved as a result of this effort.
Walt employed many means for funding his early films. During World War II the United States Military was in need of training. Walt seized this opportunity for gaining more revenue to do what he loved.
Walt Disney began making training films for the US government.
Another source of extra income was live-action shorts. These were started when the studio was doing all it could to keep the company alive: a time when Walt was finding and trying every avenue to bring income into the studio.
When it was time to make Dumbo, Walt realized he had to be very careful to find ways to save money without diminishing the quality of his films. He did a very good job because the feature does not feel like it is a low-budget film!
Little facts like these help a person get perspective on how difficult it really was for Walt to fulfill his dreams.
He was even willing to learn and try new tricks to find a way to keep his company alive.