2. One Of The Best Fiction Books Set In Scotland Is Kidnapped: The Story About The Unique Friendship Between The Naïve Lowlander And The Experienced Highlander
Kidnapped is one of our favorite books about Scotland (besides Outlaws of Ravenhurst, of course). This story takes place in the lowlands and highlands of Scotland. The Jacobite Uprising has just settled down in 1751, with Scotsmen separating themselves into two groups.
Jacobites live as Scotsmen loyal to their "Bonnie Prince Charlie" who is living in France. The highlanders seem to have their own laws and follow their chieftains instead of the British government.
In the lowlands, the Whigs are loyal to the English king. The reader also gets a glimpse of the solitary islands and the wild and dangerous Scottish sea.
This adventurous epic introduces the reader to many characters while covering a large setting. In this adventure setting Robert Louis Stevenson introduces young David Balfour of Shaws and the doughty outlaw, Alan Breck Stewart.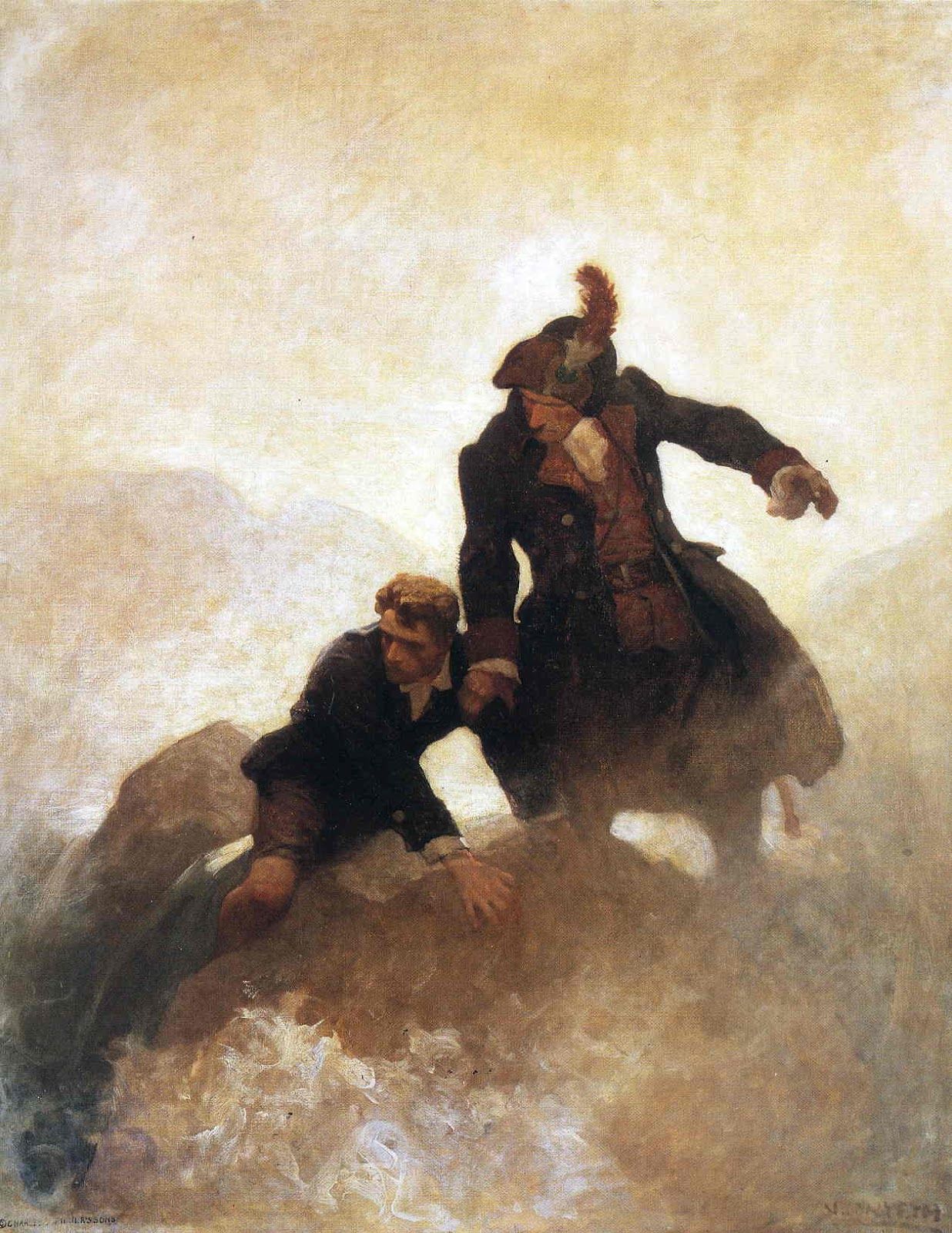 David is a young man whose parents have recently died. He is, being a lowlander, a Protestant Whig. After the death of his father, David finds out that he is a man of rich descent and entitled to a large estate called Shaws. He is determined to go and claim it.
It turns out that David has a misery uncle who is the custodian of Shaws. His uncle, Ebenezer Balfour, is not going to give David the estate easily and nothing would make him happier than to be rid of David altogether. He pays to have David kidnapped and taken to the Carolinas to be sold as a slave.

After being kidnapped by his selfish uncle, David finds himself getting farther and farther away from his goal and homeland. Working as a cabin boy for the captain of the ship the Covenant bound for America, David is not the only one who is in danger.
Read The Movie Review Here...
Alan Breck Stewart is a Highland Jacobite. He has many sharp skills such as sword fighting, piping, singing and finding his way in the mountains while dodging red coats.
He has fought in France and returns to Scotland a hunted man. His duty to his clan is to carry the rent from his chieftain to Bonnie Prince Charlie.
Although he has many good traits, Alan is quite vain and gets easily offended.
Being the only survivor of a small boat run over by The Covenant, Alan Breck Stewart finds himself with rough men who are ready to murder anyone for the sum of money he has on him. 
Aboard this craft he meets David, and together they decide to help each other out of their mutual and imminent danger. The two suffer shipwreck, are separated and find each other again in an unhappy circumstance: only seconds after the murder of Collin Roy Campbell.
David Is Not The Only One In Danger.
The chance of them both being there for the murder causes them to both be suspects, and Alan and David must "take to the heather." Dodging red coats and using secret hiding places, Alan and David finally make it to safety in the lowlands.
In this novel, Robert Louis Stevenson uses the characters to teach the reader loyalty, courage, forgiveness of enemies and friendship. Although David and Alan have many differences they stay loyal to their political parties. The book also portrays that even though you are at the losing end of an argument, it is good to stick to your principles.
The highlanders show a courageous spirit as they face hardships. In the book, David's initial reaction is to get even with his uncle, but in the end he forgives Ebenezer all his wrongs. At one point David says to Alan, "Opinion here or opinion there, it's a kent (known) thing all Christianity forbids revenge."
It's A Story About Loyalty, Courage, Forgiveness And Friendship 
David and Alan build a strong and unique friendship that never wavers despite their many differences. Loyalty, courage, forgiveness and friendship linger in the reader's mind and help inspire him to develop these traits in his own life.
I personally liked this book because I am of Scottish decent, and I learned a lot about the Jacobite Uprising of 1745 through this novel. It also made me curious as to whether my family were Whigs or highlanders. I am proud to say they were highlanders.