Jungle Theme Party Itinerary

Party Budget: $400
Your party should last for three hours. This gives you enough time for serving the food, games, and reptile man. Our party looked like this:
6:00 pm: Guests arrive
6:30 pm: Games while reptile man sets up
7-7:30: Reptile show
7:30: Cake, ice cream and presents
8:00: Give party favors and guests leave
This length makes it so you don't feel rushed about getting everything done before it is time for the guests to leave. Feel free to use this itinerary or move the times around for a lunch party. 
Jungle Theme Party Food

Menu
Veggie tray
Fruit tray
Juice
Cake and ice cream 
Veggie trays and fruit trays that mimic jungle animals such as a elephants, lions, snakes, palm trees, and tigers are ideal for a jungle party.
Serve plenty of bananas, kiwi and other tropical kinds of fruit.
A water dispenser filled with juice that has plastic bugs in it also adds to the safari feeling.
Apple juice, orange juice and other strange colored juices work well for this. The green Naked Juice looked awesome!
Don't forget a mud cake with gummy worms with mudslide ice cream on the side for dessert!
Jungle Theme Party Feeling

Decorate your party using white, black, greens, browns, golds, oranges, tiger stripes, and cheetah spots for your: 
Balloons
Tablecloths 
Plates
Streamers
Using white balloons and orange balloons, decorate them with black stripes. Put black spots on any yellow balloons. These will look like zebras, tigers, and cheetahs. Use a permanent marker. These don't rub off as easily as washable markers.
When the guests arrive, hand out safari hats. This will set the tone for your jungle theme party.
With the brown streamers, make dangling vines. Large green construction paper leaves look nice dangling from these "vines". If you have a plant that has tropical-looking leaves, even better! Warn any children who would like to play Tarzan that they aren't as sturdy as they are in the movies!

Shopping List
Hire a reptile man ($250)
Orange, and yellow balloons
Green streamers
Plastic plates
Safari hats
Green, red, yellow, and black construction paper
Green plastic tablecloth
Grass table skirts
Adult size grass skirt
Fruit
Veggies
Naked Juice
Chocolate cake
Ice cream
Preparing The Photo Booth
When the reptile man shows up, you and your guests are going to want pictures of your kids with the snakes and lizards. Setting up a place for these pictures is a great aspect because the pictures will look good.
What You Will Need
The Industrious Family looks at most things and thinks, "What can I do with this? I am sure I can make this useful." That being said we have a lot of things like Amazon packaging. This came in use when we made our jungle photo booth. 
When making your photo booth, you will need:
A large cardboard box
A room divider (if you don't have one you can just use a wall)
Green plastic tablecloth
Grass table skirts
Adult size grass skirt
Stuffed animal monkeys (a rummage through our stuffed animals provided us with some)
Green string to tie your monkeys down with
Large pieces of brown paper (the kind that comes with Amazon packages)
Lots of tape
Putting It All Together
A corner would be best for this booth because you are going to need a good place to easily put up a canopy made out of cardboard.
Taking your room divider, wrap it in the tablecloth. It does not need to be totally wrapped, just the front. Cut the box in half, but do not cut the flaps off. Decorate one half with the grass skirts.
It looks best if the grass skirts are put on first and the table ones are put on last. Hang the box from the ceiling using tape or shove the box under some books on a high shelf that has a corner.
Twist the brown paper to look like the trunks of trees and tape them in the farthest edges of the tablecloth. String your monkeys across the divider and Voila! a homemade jungle photo booth.
Safari Jeeps
One cool touch to our jungle theme party was the safari jeeps we made mainly out of large sheets of brown paper. These are not sturdy enough for the kids to play with, but they were great for adding an extra backdrop for the party.
What You Will Need
To make a safari jeep yourself, you will need:

A place to put the jeep
Brown paper
Yellow construction paper
Red construction paper
Black construction paper
Something big and tube-like (we used empty wrapping paper rolls, but pool noodles would work just as well)
Glue, and 
Scissors

Sounds like quite the craft, right?
Assembling The Jeep
Measure the brown paper for the jeep and cut it out. You don't need to cover the top of the area, just around it. We used the fireplace because it had a small stone step in front of it. Plus,  you can set the gifts inside the jeep and no one will mess with them until time to unwrap.
Cut out two same-size squares from your red paper as lights, two circles from the yellow for the headlights, and three large and two small rectangles from the black. 
Glue down the pieces to the brown paper and set your jeep in the place you want it. 
An alternative to construction paper: use red, yellow and black paint instead of paper!
Jungle Theme Party Fun

Alright, you have your food and feeling figured out. Now its time to start thinking about the fun! The reptile man will probably already have his presentation ready but he will probably show up when the party starts and will need some time to set up. That is when you bring the kids over to play a game of Jungle Charades!
Jungle Theme Party Charades
To create this game all you need are some slips of paper with jungle animals on them and some balloons. Compile a list of jungle animals: zebras, lions, cheetahs, tigers, ostriches, and any other animal that would be appropriate. Write these out on a piece of paper and put them in the balloons. Blow up the balloons and you are ready for the game.
Have the balloons on the floor in the room the game will take place in. Separate the guests into two equal teams. Team #1 goes first, a one-minute timer is set and one of the team members pops a balloon and acts out whatever the paper that he finds in the balloon says.
If the team guesses right, the team member pops another balloon and so on until the time runs out. Team #1 gets a point for every animal it guessed right and it is Team #2's turn. Play until all the balloons have been popped. Which ever team has the most points wins.
The Reptiles
After your game, it is time for the main focus of your jungle theme party: the reptiles. Remind the children that these are animals and they can't be as crazy as they were during the charades!
The reptile man usually tells about the reptiles a little bit and then lets the kids hold them. You can now take pictures of the kids and the reptiles in front of the photo booth.
Dessert!
After the children have exhausted their interest in the reptiles, serve the dessert, unwrap presents, hand out party favors and allow the guests to feel like the party has come to an end.
Thank you so much for reading this  jungle theme party page! We had a great time at our jungle theme party. My personally favorite reptile was the boa constrictor. It was just so gentle! Although I probably would have very different feelings if I happened upon one in the wild! 
Happy partying!
-Teen A
---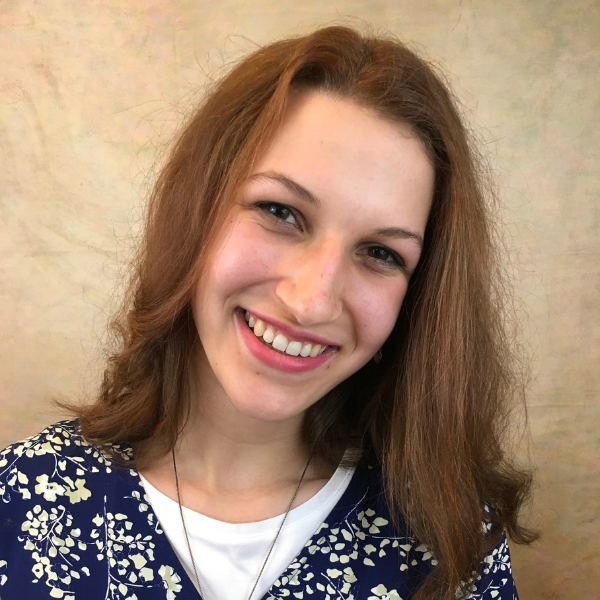 Faustina Bowen is a founding member of industriousfamily.com. She is the second of ten children. This homeschool graduate likes writing scripts for movies, helping mothers with their babies and learning new instruments. She contributes to society at large by making wholesome movies and writing amazing articles and entertainment reviews.
---