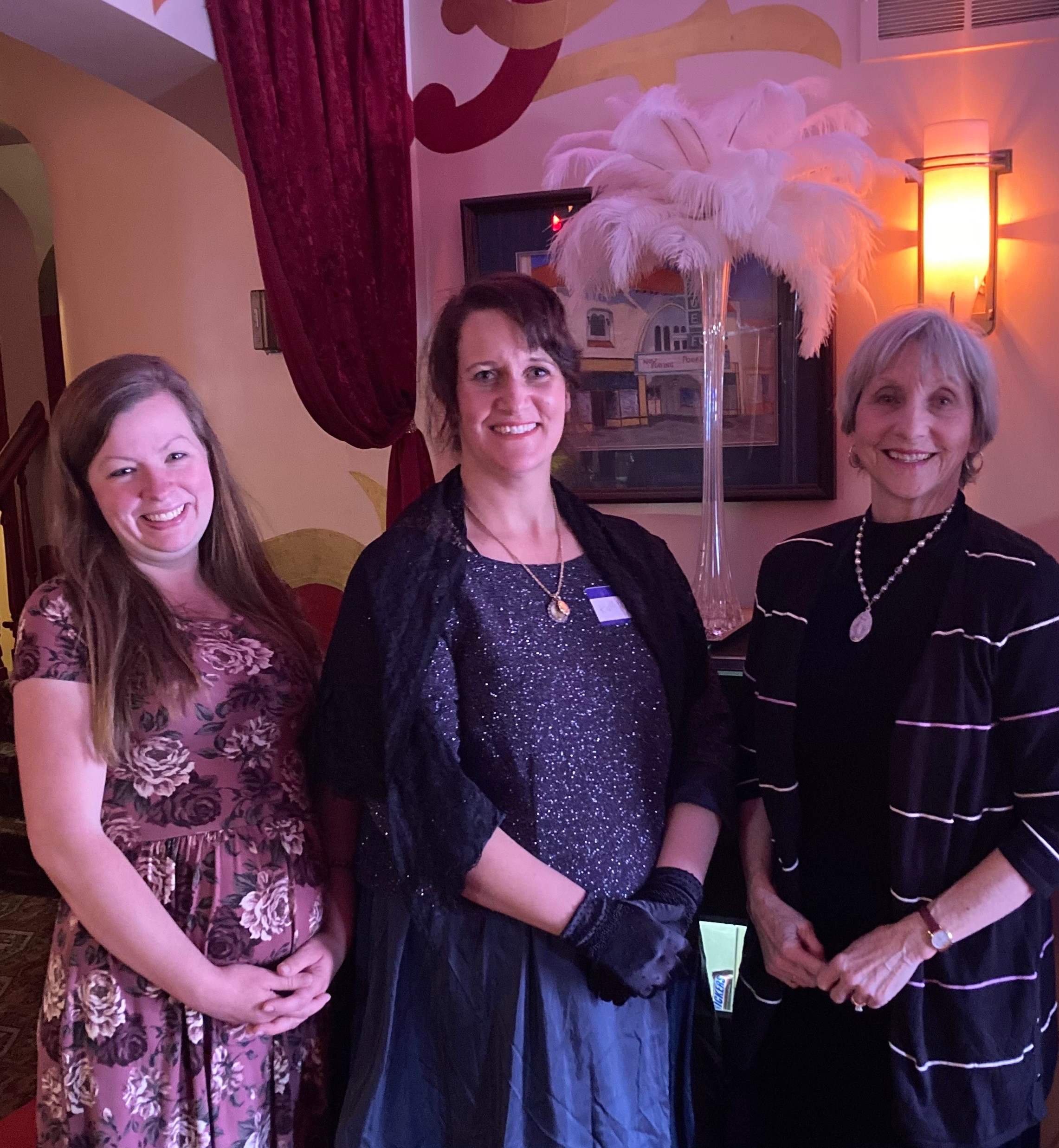 Producer Kathleen with family at our Grisly Grisell Premiere
Of course, the highlight of your Old Hollywood Glamour Party premiere will be showing your movie.
Host a silent auction for your guests during the party. Items could include locally donated items as well as props and costumes from your movie.
Ask businesses for donations about 2 weeks before the event. That gives them more time to decide which items to donate and if they are able to donate.
Country swing dancing is popular in our town so we danced at the after party. Although you don't need to insist on dancing, provide a dance floor and music for guests who like to dance.
Conveniently, there was a juke box at our venue so we just put someone in charge of it and the music was loud enough for all of the guests to enjoy. Even the waitress was dancing and told us we had great music taste!
If you want to see more pictures from our Old Hollywood Glamour Party view our Grisly Grisell premiere page.
Another special component that we added to our party was giving the rose bouquets to special guests to take home. This is a very nice gesture to give to someone special!