Sledding, building snowmen, celebrating holidays...These winter activities are sure to keep you warm as the weather cools.
The winter is a good time to get those card games and board games out. A fun one we tried recently is Wits and Wagers. It truly can be enjoyed by people of all ages which makes it appealing in our home.
Card games that have kept us entertained during these cold, rainy months are Cribbage and Rummy.
Good Night Moon and Winken Blinken and Nod will always remind me of sleepy, cuddly toddlers.
I would encourage new moms to start the habit of reading aloud to their children. My highschool daughter still likes to be apart of whatever story we are reading.
Winter is a long, cold time here in Idaho. Celebrating these holidays with fun-filled winter activities will keep everyone's spirits up. God bless and keep up the family fun!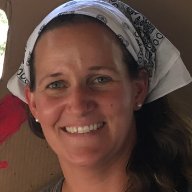 Kathleen Bowen is a founding member of IndustriousFamily.com. She is a busy homeschooling mother of ten children with seven currently in school. She acts as producer for Industrious Family Films. She is living her dream of off-the-grid yurt living, enjoys gardening, flowers and creating table arrangements.