---
Celebrating Valentines Day
With Family And Friends

---
It's Valentines Day again. Time for hearts, love and cupid. But what is this holiday really all about?

Well, many Catholic priests successfully began the tradition of writing notes to loved ones on the holy martyr, St Valentine's feast on February 14th. They encouraged this new Christian tradition in order to abolish the ancient superstitious customs of boys drawing the names of girls, in honor of a goddess, Februta Juno on the 15th of this month.

St. Valentine's is a day for honoring those you love and hold dear through cards, letters and small gifts. This is a wonderful family holiday and we eagerly await it every year.

We celebrate with parties, decorating, children crafts, adult crafts and yummy food.


Valentines Day Parties: Feeling, Food And Fun


Valentines is a good time to get together with other homeschoolers or mom's with preschoolers to have a party. Things have mello-ed a little since Christmas and the cabin fever is beginning in earnest. The best cure? A party!

When dealing with children's parties it is best to keep the food simple. That being said, a special treat for a small gathering is strawberry milk margaritas.


The ingredients are simple:

Milk
Hershey's strawberry syrup
sugar or xylitol

Pour the syrup onto a plate and sugar in a bowl. Dip the glass into the syrup so that the rim is completely covered. Then gently dip the rim in the bowl of sugar. You should now have a swanky, pretty, pink rim. Carefully pour the milk into the glasses! Ta-Dah! You now had a fun virgin margarita!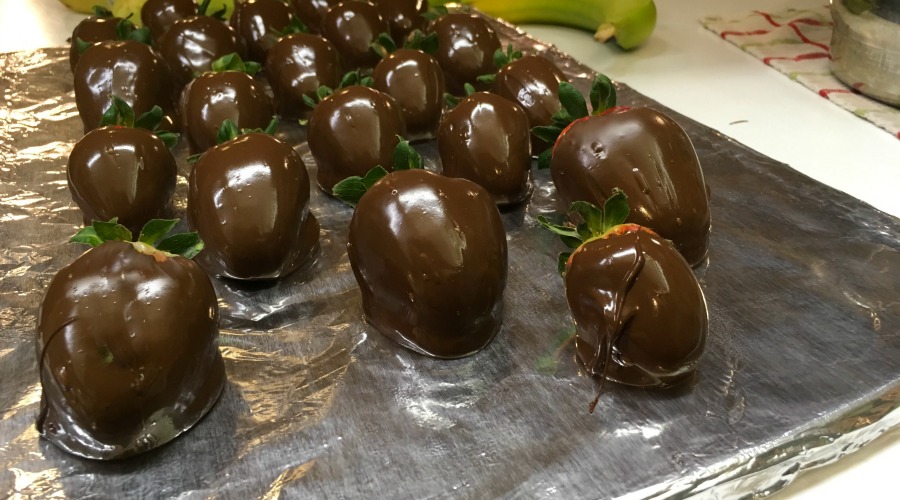 A fruit tray is another good idea. To make it a little more special, dip some of the fruit in chocolate. For strawberries dipped in chocolate, you will need:

Fresh strawberries

Chocolate chips
Oil

Line cookie sheet with waxed paper. Rinse strawberries and dry on paper towels (berries must be completely dry). In a saucepan, melt chocolate chips. Remove from heat. Dip each strawberry into chocolate. Place on waxed paper. Refrigerate until chocolate is firm. Then serve with LOVE!
Serving these with other fruits is a nice treats for moms and little ones. Grapes skewered onto toothpicks then placed in cups with whip cream is another simple treat.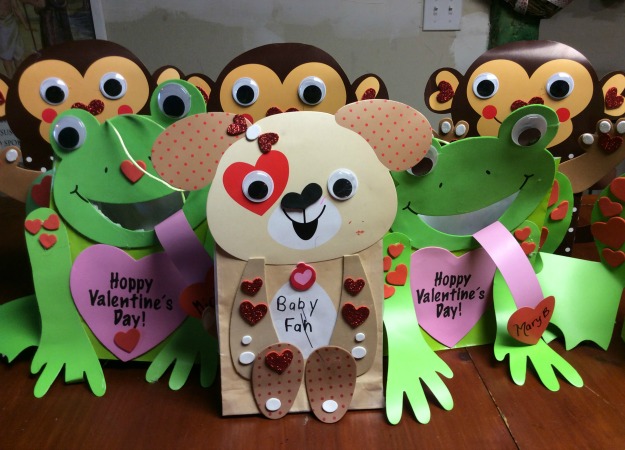 Party Activities

You've got the food down now for the entertainment.
Part of the fun at a Valentines party includes a craft or Valentine exchange or both!
A word of warning on an exchange: If you are throwing a party for a large home school group, have the children bring the Valentines premade and make sure they are not personalized. It is much quicker to hand them out this way.
Keeping the party simple works well for some moms. We've had years when people have needed simple parties. So we came up with the idea of making a holder at the party instead of bringing Valentines.
This worked really well! Especially for mamas with big families.
When the children went home they could exchange Valentines they made or bought for their brothers and sister rather than the expense and effort of making them for a big group of homeschoolers.
Check out our Valentine crafts for children page for Valentines and Valentine holders...
Decorating ideas follow...

Valentines Day Decorations

Got An Old Deck Of Cards???
Also, a fun, craft decoration for older people would be to sort all the hearts out of an old deck of cards, punching two holes in the top and lacing them together with red ribbon.

On Valentines day we like to decorate the house with streamers, balloons, hearts ❤, reds and pinks. We also make pretty frames with bible quotes like:
"Love one another, as I have loved you"(John 15:12), or
"Charity is patient, is kind: charity envieth not, dealeth not perversely; is not puffed up." ( 1 Corinthians 13:4)

More Crafts

Crafts are a great way to celebrate Valentines Day. Oriental Trading company has many cute Valentine crafts. They have many crafts for children as well as for adults.
We make card holders and fill them with cards for each other. We either do this as mentioned above at our party or do them by ourselves.
In the past we have made cards to people with a symbol of their patron saint on it. But you can do what ever you like. This year we bought sets from Oriental Trading Company.

More On Food

In the past we've enjoyed having a special Valentines dinner for Mom and Dad. The children eat earlier then prepare or serve (or prepare and serve) a special meal for Mom and Dad. This is very nice.
It allows the children to celebrate Mom and Dad's love for one another and makes for a special night for all.
A quiet dining area, serf and turf menu, nice linens and tableware are all that are necessary. Guide the children in making this special, private meal as elaborate or simple as you choose.

Leave a reply
Sign Up By Email
Enter your email address to subscribe to this website and receive notifications of new articles by email. Join 240 other subscribers.

We Respect Your Privacy.