---
Halloween For Kids Is Wholesome With This Fun All Hallows Eve Party!
---
All Hallows Eve Party updated by Faustina on October 29, 2021
This year, celebrate the true meaning of Halloween by throwing an All Hallows' Eve party. Halloween for kids can be unattractive to many families, and rightly so. A wholesome and beneficial alternative to Halloween is throwing a party which focuses on the feast of All Saints' Day. We have found that it is way more fun than trick-or-treating and all that scary stuff. You and your guests are sure to have a blast!

All Hallows Eve Party Itinerary

If you plan on carving pumpkins during the All Hallows Eve party, which I like to do if it is just our family, you will need to start early. Prepare as much as possible by gutting the pumpkins, printing templates, and having tea lights ready.

2:00 p.m. S

tart the party by carving pumpkins or start later if you plan on  judging pumpkins others have brought already carved.

4:30 Follow with the Litany of the Saints and a trip to the "graveyard" which is comprised of tombstones labeled
Departed Clergy, Departed Family, Departed Friends and Forgotten Dead.  

5:00 Host the parade of saints, having children tell about the saint that they are dressed as 

6:00 "Photo booth" and best costume contest. Moving the "saints" to the photo booth immediately after their speech helps this move along quickly

6:30 - 8:30 Dinner and games
9:00 Close the evening by praying the Rosary
All Hallows Eve Party Food

A big pot of soup is perfect for this party. It's fun to have Halloweenish appetizers. Have half of the guests bring an appetizer and half bring dessert that way you can make a big pot of soup, provide table wear and forget the rest. When throwing children parties keep the food simple. They don't eat very much during parties anyway.
You may want to provide soul cakes. They are a traditional roll that serve as a reminder to pray  for poor souls during the month of November.
Two Healthy Halloween Snacks: Ghost Bananas And Pumpkin Oranges
To make your banana ghosts you will need:
A few bananas
Some mini and regular chocolate chips
Peel each banana and cut them in half. Put two little chocolate chips side-by-side for the eyes and one big one in the middle as the mouth. And...Voila! you have just made an edible ghost.
To make your pumpkin oranges you will need:
Cutie oranges

Fresh green beans

Peel each orange. Cut the green beans into little, 1/2-inch chunks. Put the green bean chunks into the tops of the oranges. Who can resist these mini pumpkin?
Some History On The Soul Cakes

When children first started trick-or-treating, they would be given, instead of candy, a soul cake. Instead of "Trick-or-treat" as the door was opened they would say:
"A soul cake, a soul cake, a prayer for a soul cake."
The children would be given a soul cake along with a list of the family's departed family and friends. The children would then have to pray for these souls during the month of November.
You can make these traditional rolls by following the recipe below. They are a sweet rolls and are very tasty especially when served with butter and jam--peach jam is delicious.

Soul Cakes
yields: 18-24 cakes, according to size

Ingredients:
6 cups flour
1/2 cup butter
1/2 cup+1tsp. sugar
1 package of yeast
1/2 cup lukewarm water
2 cups milk
2 tsp. salt
4 tsp. cinnamon
1/8 tsp. nutmeg
1 egg white
Directions:
Cream butter and 1/2 cup of sugar.
Dissolve yeast in the water and the remaining sugar. Set aside.
Scald milk and add to the creamed mixture. When cooled add yeast mixture and stir until thoroughly blended. Sift together flour, salt and spices. Add gradually to other ingredients, kneading until a soft dough.
Set sponge to rise in warm place in greased, covered bowl.
When doubled in bulk, shape into small round or oval buns.
Brush tops with slightly beaten egg white. Bake at 400* for 15 minutes. Then reduce the heat to 350* and bake until delicately browned and thoroughly done.
Recipe credit: www.catholicculture.com

All Hallows Eve Party Feeling And Fun

We just love our All Hallows Eve Parties! Every year we recycle our costumes and add some new things as you will see in our photo gallery below. Because most people expect something different at a Halloween party, enclose as many details in your invitation as you can. Use the one pictured above or create your own. The one we provide prints out lovely and has a place to provide your address and RSVP information. It is a square invitation measuring 5 1/2 inches for envelope purchasing purposes.
The best decorations for an All Hallows Eve party include:
Saintly garb

A real or improvised graveyard

A person to act out a Poor Soul, and

A hell room
These decorations are necessary and the party is not complete without them!

Preparing Your Graveyard And Assembling Your Gravestones

When constructing your own graveyard, you will need a few things to make it look real. The things necessary are:
Some gravestones
Some leaves
Set the gravestones out and put a pile of leaves at the end of each gravestone. Make each pile the length of an adult. This will give the effect that the buried have not been dead long.

You can easily make your own gravestones with:
At least four cardboard boxes which are about the same size,
Some large rocks, the same amount as there are boxes,
Four grave labels. One that says, "Departed Clergy". One that says, "Departed Family". One that says, "Departed Friends". And a fourth that says, "Forgotten Dead". Or, just print them here.
Butcher paper

Put a rock in each of the cardboard boxes, arranging it so that it stands up straight. Then wrap the boxes completely in butcher paper. Tape your label on the front of the box.
Now you have a "gravestone" to place in your graveyard ahead of each pile of leaves. It really turns out great! If you have time, make more graves.

Dressing As A Poor Soul

A visit from a poor soul in the graveyard can add an element of scary as well as imply the need for prayers for the souls suffering in Purgatory. A simplified skit from Catholicculture.org is provided below:
Children of God and Members of His Holy Church, we (or I) have come from Purgatory to beg your prayers and urge you to amend your lives.
While I lived on earth, I was forgetful of my true home in heaven. My sins were not so great as to condemn me to Hell, but neither did I strive to love God with my whole heart and soul, mind and will. I am now bound to suffer...(moan)
Oh! The sufferings I endure now to make up for my sins. My brothers and sisters in the Mystical Body, begin today to change your ways.
Remember, it is in the Cross that we most resemble Jesus, our Savior. And finally love our Vicar on Earth, and our Blessed Mother Mary. I must leave now to my temporary prison of Suffering.
Pray for me!! Pray for all the faithful departed. Repent NOW! Repent now! (trail off)
Preparing Your Hell Room

A Hell room is a part of an All Hallows Eve party because it reminds the children that there is a place of punishment for those who die in mortal sin.
Preparing your Hell room is easy with:
Butcher paper
String
A small out of the way room


Red

,

yellow

, and

orange

markers or crayons

A few thumbtacks

An ugly cardboard cut-out of a head to represent the devil

A shop light
Some thundery and scary music
Using the crayons or markers, color the paper side of the butcher paper with flames. Tie the string to the head cut-out. 
Hang your cut-out in the room that you are going to use as the Hell room. Using a few thumbtacks, hang the colored butcher paper in the doorway to your Hell room. Inside the room put a shop light in a position that the shadow of the head will show clearly silhouetted against the butcher paper.

Turn on the scary music and let it repeat playing throughout the party. We play "Tocatta and Fugue in D Minor".
Finally create a sign that reads:
Abandon Hope All Ye Who Enter Here!
...and place it over the door to the room.
All Hallows Eve Party Activites

Encourage your guests to dress in the garb of their favorite saint. This fun need not be reserved for the kids only. Moms and dads should join in the fun!
Some favorite activities  include:
The Parade of Saints. Here each guest can tell either the life story of the saint they are dressed as or their favorite miracle of the saint and have people guess who they are.
Cakewalk
Pumpkin carving contest (have guests bring an already carved pumpkin to enter)

A saint trivia
A sing-along
Best costume contest
Guess how many goodies are in the jar
Distribute the goodie bags that the parents brought for their own children after the Rosary and before your guests leave. As a part of an All Hallows Eve Party, it is easy to incorporate the meaning of All Souls' Day. In each goodie bag include a for each child with a prayer and a list of souls to pray for during the month of November. This way the children will begin the habit of praying for poor souls as they partake in their treats. 
Compile your poor souls list by brainstorming departed family members, friends and clergy. Divide this list of names among your children. A short prayer that works well for little ones is: 

Divine Heart of Jesus, convert sinners, save the dying, deliver the holy Souls in Purgatory. Amen. (300 day indulgence)
A longer prayer can be found for bigger children. 
Another November tradition to adopt is making visits to cemeteries. Visiting several during November while praying for the poor souls is highly recommended. It is fun to look at all the old graves.
Don't forget to add to your morning offering during the month November:
I wish to gain all the indulgences attached to the prayers I shall say and to the good works I shall perform this day for the poor souls in Purgatory. 

November is a great opportunity to teach children about the Communion of Saints!
Our annual All Hallows Eve party is my favorite party of the entire year! I hope it becomes a yearly tradition and that the guests at your party enjoy themselves! 
-Teen-A
---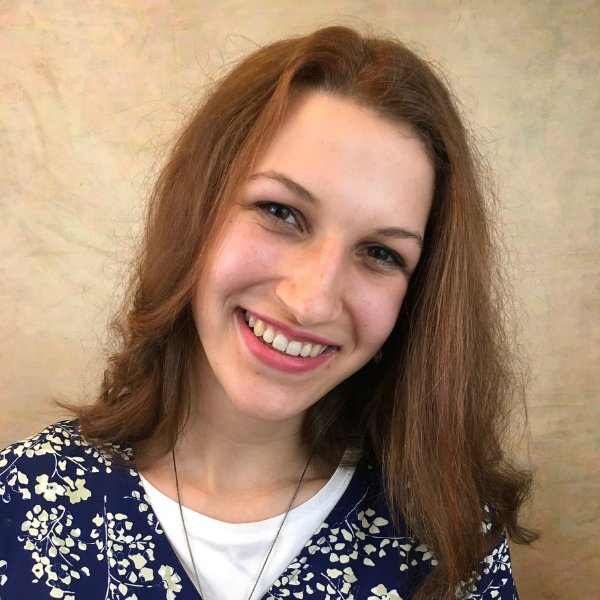 Faustina Bowen is a founding member of industriousfamily.com. She is the second of ten children. This homeschool graduate likes writing scripts for movies, helping mothers with their babies and learning new instruments. She contributes to society at large by making wholesome movies and writing amazing articles and entertainment reviews.
---
All Hallows Eve Party Photo Gallery
St. Therese, St. Elizabeth of Hungary, St. Margaret Clitherow, St. Sebastian, St. Juan Diego, St. Peter, St. Dymphna, St. Magnus
St. Adelaide, Servant of God Zita of Austria, St. John Vianney, St. Martin of Tours, St. Maximillian Kolbe (our website patron), St. Louis IX, St. Aloysius Gonzaga, St. Therese, St. Elizabeth of Hungary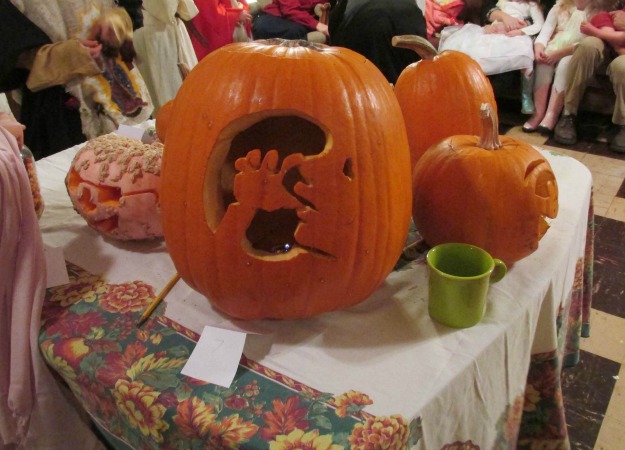 Leave a reply
Sign Up By Email
Enter your email address to subscribe to this website and receive notifications of new articles by email. Join 240 other subscribers.

We Respect Your Privacy.