There is a little word painting that relates rice and beans to prioritizing...

...and if you've never heard it, it goes like this: you are given a pint jar and asked to fill it with two cups of rice and two cups of beans. Can this be accomplished? Yes! If you start with the beans then let the rice fill in the gaps between the beans. You could never fill it if you poured the rice in first. There simply would be no room left for the beans.
For this discussion, rice represents all the important things that you want to accomplish or enjoy. But the beans represent the essential things in your day. Write a list of all the things you must do and enjoy doing each day. Then divide those things into two categories the beans (essentials) and the rice (important). You must make time for the essentials then add the important things but only in that order. 
Believe it or not, homeschooling is important but not essential. It's a piece of rice- a serious and desirable piece of rice, but a piece of rice none-the-less. The beans must fit before the rice. 
Sticking To A Homeschool Schedule = Homeschool Success
Once you get your rice and beans in order, it's time to determine how much time you can spend homeschooling each day.
Homeshooling is hard. Being patient and following through is hard. Having a peaceful orderly home is vital to successful homeschooling. After you've determined how many hours a day you can dedicate to homeschooling, and it's okay to spend more time some days than others, take a moment to qualify what you believe successful homeschooling looks like.
To me successful homeschooling is not academic achievements. Successful homeschooling equals:
Happy children
Children who can read and write and reason
Children who are entertaining or at least interesting
Basic math skills
Basic understanding of US and world history
Basic understanding of science
A love of learning 
A love of virtues
A strong faith that has been handed down from Mom and Dad
Getting a clear picture of what successful homeschooling looks like will help you prioritize your school day. Write your own list before proceeding to making your homeschool schedule. A list like this keeps things in perspective and will keep you motivated when times get tough.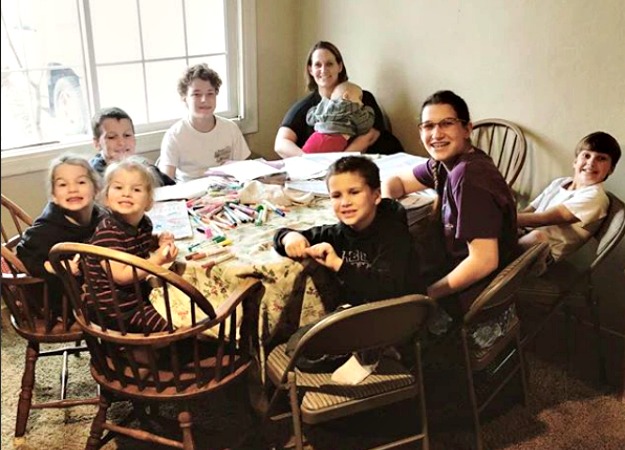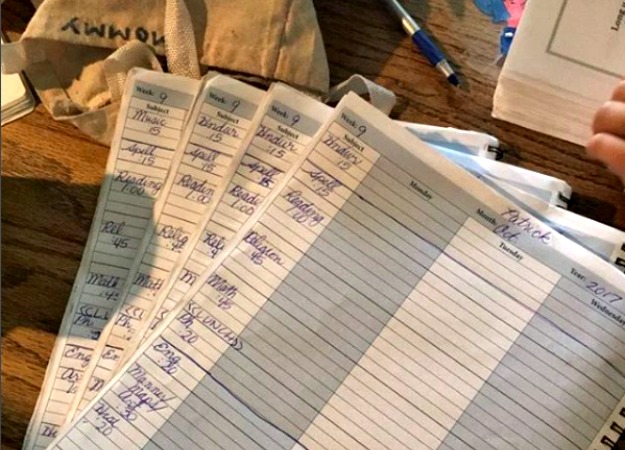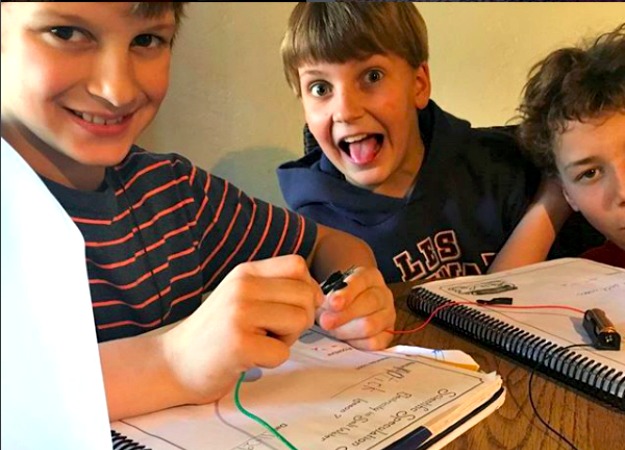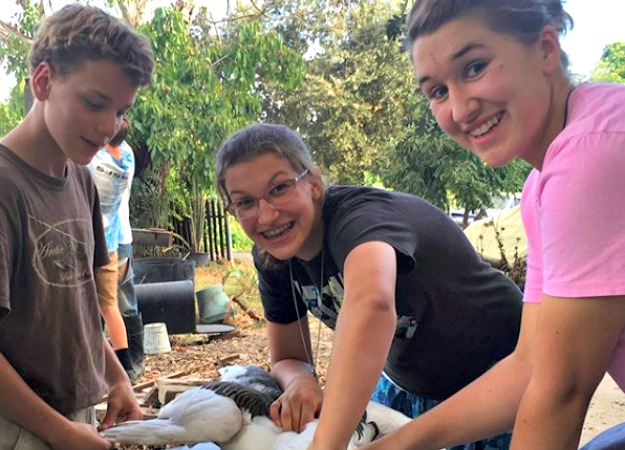 Homeschool Schedule Specifics
Choose a time to start and more importantly stop your school days. Stopping is so important in being ready for Dad to come home and give children a little free time and mom a little time to unwind and prepare dinner. Next, block out the amount of time you need to prepare, eat and clean up lunch.
Now that you have set school hours list the classes in order of importance making note of the classes that the children can do independently.
Write down the amount of time you'd like to spend on each lesson. Now looking at the amount of time allotted for the beginning of your school time until lunch determine how many classes will fit in this time. If you need a little time to get the baby fed or the kitchen tidied start your morning with classes your children can do independently. Then, use your list of classes in order of importance. Continue writing in the lessons until all classes have been written in. Some of the times may need to be adjusted.
I have nine children and a nursing baby. We are on the GAPS diet which is a "bean" to me. This is how my non-highschoolers schedule looks:
10:00-10:15 Handwriting  (15 minutes)
10:15-10:30 Spelling (15 minutes)
10:30-11:30 Math (1 hour)
11:30-12:15 Religion (45 minutes)
12:15- 1:00 Reading (:45 minutes)
1:00-2:30 Lunch
2:30-2:50 Phonics (:20 minutes)
2:50-3:10 English (:20 minutes)
3:10-3:30 Vocab/Maps/Manners (:20 minutes)
3:30-3:50 History (:20 minutes)
3:50-4:10 Science (:20 minutes)
We're done at 4:30 because I use a timer and don't start the timer until everyone is sitting with their book open. Which adds a little time here and there.
There is also a little fine tuning with my schedule. Some big boys do music or study Latin pronunciations during handwriting. The 3:10-3:30 time frame has a little variation too. Sometimes we'll do history for the full 40 minutes or science for the full 40 minutes if need arises. On Thursdays, 3:10 until 4:30 is blocked out for art.
I would encourage you to leave the fine tuning for the afternoon so that children know what to expect every morning and you get a bulk of the day done first. If activities or shopping or other appointments come up in the afternoon, you'll still feel like you had a successful homeschool day.
If it is painful to keep to it, remember this is a good form of penance. Doing your duty is penance and you can offer it all up to God making your entire day a prayer.
A Few Final Tips:

Dress well and get ready each day as if you are going to work
Make the children dress well and keep up with proper hygiene
Make a list of the reasons you homeschool include positive as well as negative reasons (Here are my top 10 reasons to homeschool)
Have toddler activities pre-planned and keep the little ones within eyeshot
Keep a lesson plan book for each child. During particularly difficult times it is very encouraging to focus on how much has been accomplished rather than how much has been left undone.
Have high schoolers work on one week's worth of one lesson each day starting with their least favorite to their favorite class. For math and spelling have them do these lessons each day and give the test on Fridays.
I am very engaged in the teaching and am completely dedicated to teaching during school hours. I sit at the table with the children.
Excellent Resources When Planning Your Homeschool Schedule: