I will end now with a last example of how important storytelling is to Spain and how this love of heroes made famous Spanish people in history. I will finish with one last hero that this great nation produced.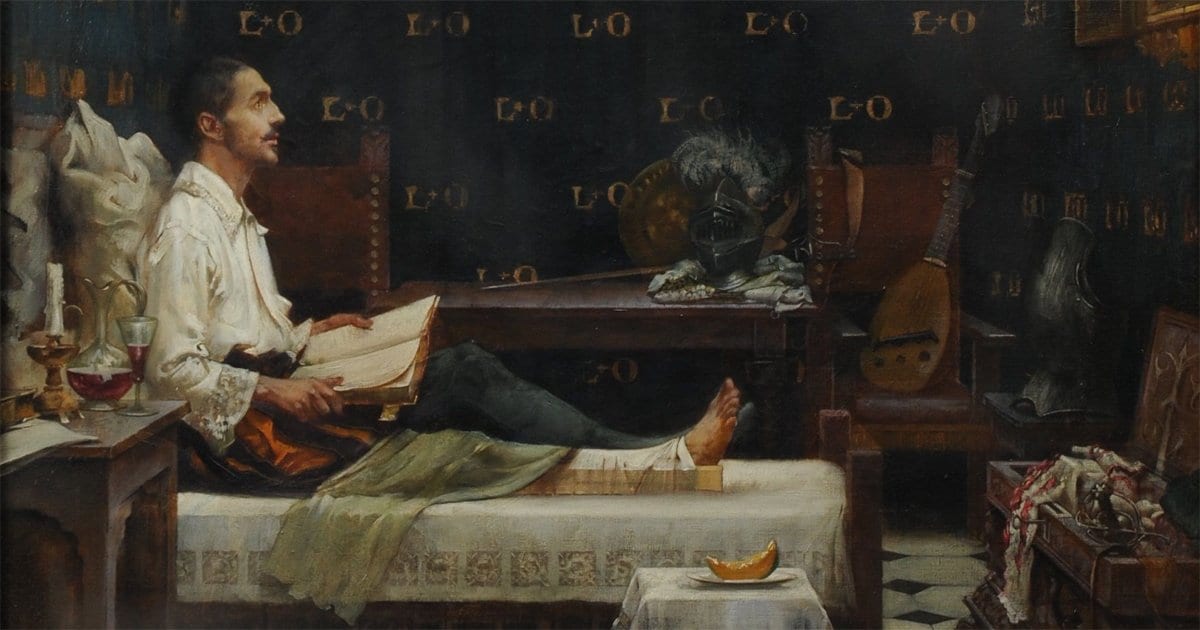 In his same book, The Jesuits, Malachi Martin shares the following, "Inigo was a mere babe in arms the day that Boabdil (Moorish leader) and his family gave that long last look at their beloved Granada. When he grew a little older and could understand, his family must have repeated to him the last words of sighing regret that floated in a loud wail back to the ears of the victorious Christians in the Court of Lions." Does this sound similar to Fitzhenry's "as a boy growing up in Vivar, it is certain that young Rodrigo would have been familiar with this story"? Or again, further down the page in El Cid he relates "another remarkable tale that Rodrigo would surely have known..."

We see again, in separate works the theme of Spanish storytelling. Martin continues, "Magdelena relieved her loneliness by telling the two-year-old Inigo fabulous tales of the New World. The stories about how the Sacred Crusade had won the Kingdom's safety against the Moor, how this knight or that soldier and faithfully served His Most Christian Majesty, leader of God's armies, were now expanded to include the empire and the whole world."
This little boy to whom his family had lovingly told stories of great deeds grew up to be a wild, distracted courtier. He was finally pinned down by Providence which forced him to read the lives of the saints to pass the time where "he underwent what is known in the language of religious experience as a profound conversion."
The Spaniard in question is none other than St. Ignatius of Loyola. (Print his coloring page here!) "The summons of Their Most Christian Majesty he heard no longer. It was Christ, the Supreme Leader, who was calling him now. Inigo was always looking to that 'more'. His ambition as courtier, as knight, as believer, had always been to excel above all others in whatever he undertook. Second place never interested him. His aim was not to promote the great glory of God, but as he said, 'the greater glory of God.'"
St. Ignatius seems like he wished that he were born a century earlier. He clearly wanted to be one of the famous Spanish people in history like Cortes but did not have the discipline to match the hero. He finally found his purpose in life and set out like a crusader, a conquistador and a champion to fulfill that for which he was born.