---
Fun Family Trips: Tacoma, Washington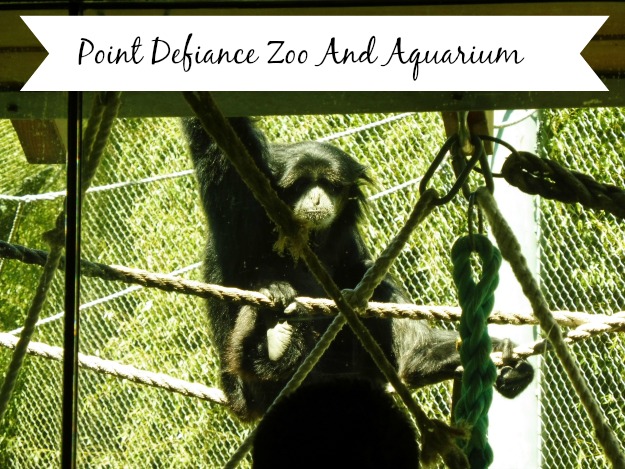 Where To Go:
Tacoma is a lovely city in the late spring. Even though the attractions are on a smaller scale than a larger city like Seattle the crowds, traffic, and parking are much better in Tacoma.
Why To Go:
Take a drive or walk on the waterfront paths on Ruston Way.

Shop at the Puyallup Farmer's Market.

Peruse one of Tacoma's many museums which include the Tacoma Art Museum, the Washington State History Museum, a car museum, a childrens' museum, and The Museum of Glass.

There is even a Traditional Latin Mass daily and a high Mass on Sundays at the historic Slavic church, St. Joseph's.
At the Point Defiance Zoo and Aquarium kids can pet and get a close look at animals as well as have loads of fun. Walk the loop and don't miss a thing or just have lunch in the playground and call it a day.
With a wide variety of fun animals and fish your family is sure to have a blast! Roam the jungle and see the huge elephant, the sly tiger and the swinging monkey. Walk in the tundra and find the polar bear, the muskox and the arctic fox. Visit the desert and spot the wallaby, the meerkat and the armadillo at a height that kids enjoy.
All attractions are kid friendly. The zoo keepers give talks throughout the day and allow the children to touch the animals when appropriate.
The aquarium is great too. See puffins, walruses, and seals above and below water. There are sharks and even a shallow tank where you can touch the rays.
End the day in one of the two playgrounds. With only one exit this is truly a relaxing place for moms and dads to visit while the kids play.
Where To Stay:

Puyallup is a cute town that is very close to Tacoma but out of the hubbub of the city. We are lucky enough to have family to stay with when we visit but there are some cute bed and breakfasts that look very quaint and have superb reviews. I'd suggest checking out the Tayberry Cottage in Puyallup.
Bookmark this page and keep coming back. We'll be adding fun family trips to this page all summer long. The newest suggestion will appear at the top of the page.