Craft Time!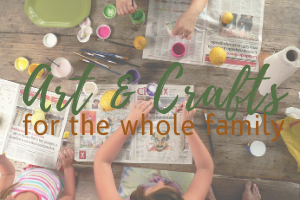 Over 20 suggested read alouds for the whole family that are guaranteed to inspire! They'll make you laugh. They'll make you cry...Listening as you work on other quiet rainy day activities is a sure winner. Adventurous stories are far more entertaining on a drizzly afternoon. The top 3 books for rainy days are Brambly Hedge for the little ones and Kidnapped for the middle aged children and Fabiola for the mature listeners.
If no one is in the mood to read, Bethlehem Books has several audio editions of their stories that are well done. Old Sam Dakota Trotting Horse, The Cottage at Bantry Bay, andThe Winged Watchman, are all masterfully read. 
A source for free audiobooks is Librivox.org. The Scarlet Pimpernel, Fabiola, and Kidnapped, can all be found there. Most classics that were written more than 75 years ago are in the public domain and are very likely available on Librivox.
Learning fiber art handicrafts is a skill the entire family can enjoy and take pride in. Caring for wool producing animals, spinning wool, and crocheting are all part of this hobby.
Crocheting is a favorite pastime and even boys enjoy learning this skill. Let them make manly things or belts for costumes. From hats to baby booties, scarves to headbands, baskets to pin cushions, blankets to sweaters, bookmarks to coasters, crocheted items come in a wide array. With easy-to-follow videos, tutorials and online patterns crocheting is an inexpensive and very accessible activity for all skill levels.
There are many fun family card games! Choose one of these 13 favorites to play all with easy to follow rules for endless hours of fun during the evenings, on holidays and even on the rainiest of days.

Our top favorite fun family board games are:
Risk.
Sorry.
Parcheesi.
Chutes and Ladders.
Clue.
Monopoly and it's various versions.
Cranium.
Scategories.
Read these reviews and three more on our family board games page.

Indoor Fun For Everyone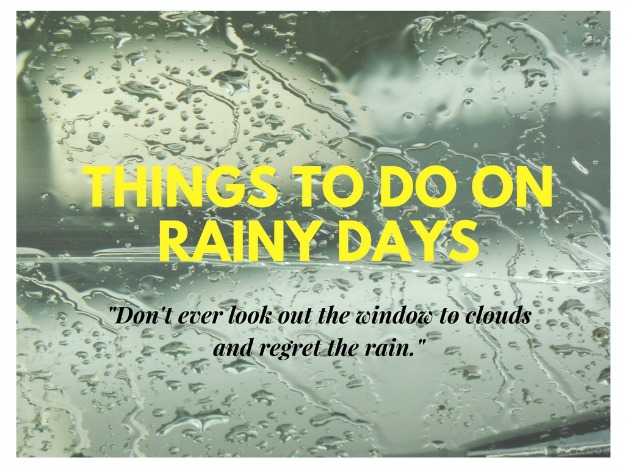 With all these indoor activities, the dreary, rainy days will be over in a twinkle of an eye. Maybe your family will even look forward to these rainy days! With play dough for the little kids, books for the big kids, all will be entertained. Don't ever look out the window to clouds and regret the rain.

A Little Children Rainy Day Activity: Play Dough
Play dough is a fun toy for young children. It keeps them entertained for hours!
Play Dough
Ingredients:

1 cup salt
2 cups water
2 cups flour
4 tbsp. cream of tartar
2 tbsp. oil
Directions:
Mix all ingredients in a heavy saucepan, stir over medium heat. When all the liquid is gone, turn the mixture out onto plastic wrap. Let it cool a bit, and knead it. Store it covered, or in a zip-lock bag.
Have fun with your homemade play dough!

Some images on this page are free stock images from Dreamstime.com