Catholic Stories For Boys And Girls American Stories
One story, "The Best Deed" takes place in North America in the middle of the 20th century. In this story, Catherine wins a statue and saves a soul. 

The next story, "Black Robe" takes place North America in 1640s. St. Isaac Jogues is "brave and good" (p.188) as he suffers martyrdom to save souls.
Our Lady's Miraculous Medal
The next two stories, "The Little Dove of Our Lady" and "The Great Gift of Our Lady", take place in France. They are about St. Catherine Laboure.
One tells about when she was a little girl and the other is when she is a nun. These two stories teach us to be grateful for priests, nuns and graces as the story of the Miraculous Medal unfolds in the 1800s.

Catholic Stories For Boys And Girls Stories From Spain
The next two stories take place in Spain. The year is 1646. Brother Angelo's devotion to the Rosary saves souls in "The Wreath of Flowers".
In "Pedro of the Water Jars", young Pedro receives many graces but especially the gift of his home. "Our Lady has given me my home and my mother again." (p.66) This story is a story about Christopher Columbus and takes place in 1492. 
Catholic Stories For Boys And Girls Bottom Line
I liked the Catholic Stories for Boys and Girls. It is one of the best books I have ever read.  I am going to give this book a five star rating because I Love This Book!
I am going to read the second book next. For my birthday I got the next two volumes. I cannot wait to read them too! I highly recomend this book.
The short poetry at the end of each chapter inspired me to write my own dedicated to Our Lady: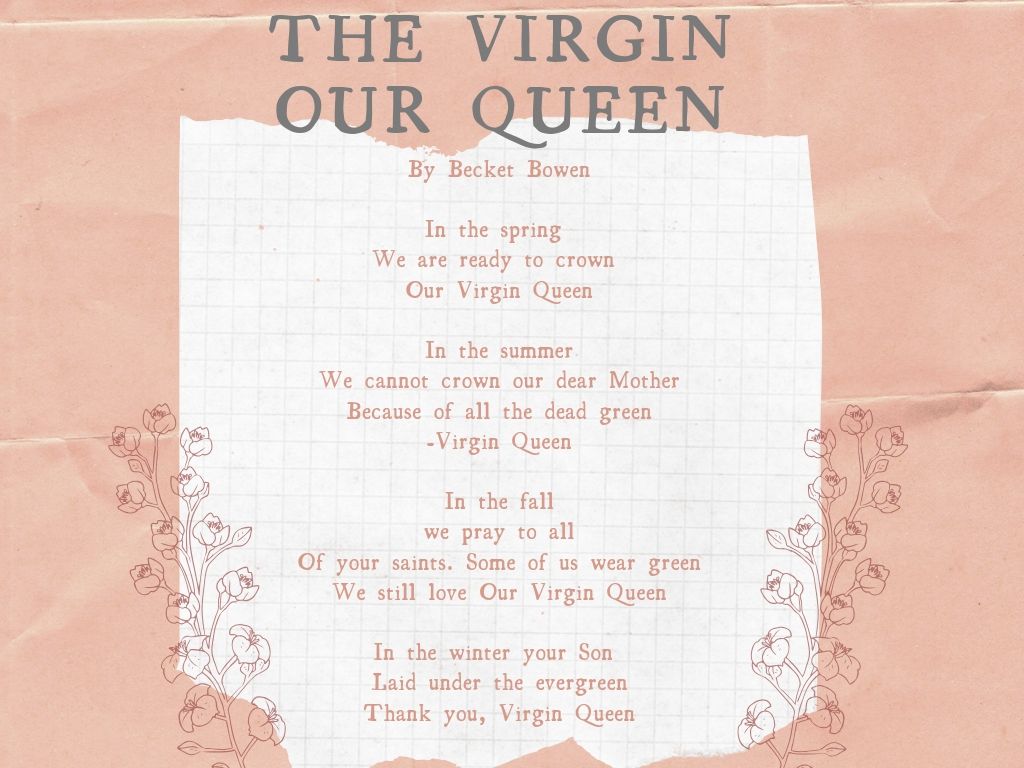 I learned to trust Our Lord, Our Lady and all the saints. If you are praying to Our Lady, do not give up. She always answers prayers. Not right away, but she will. I hope you learn something new from this book.