May 19, 2023
The next day, Friday, we met again at the Super 8 at 10:00 a.m. for filmmaking workshops.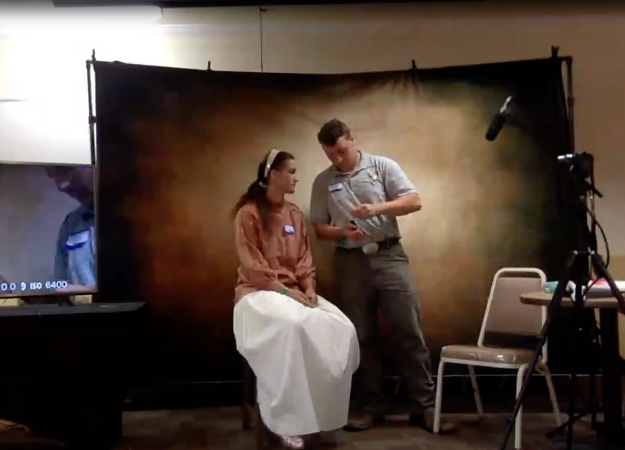 Applying Make-up For Screen
Make-up is applied to men and women alike for films. The trick is making it subtle enough not to be noticeable to viewers but bold enough to highlight the actor's features.  Michael went over the best application and finished with a demonstration.
Speaker: Michael Bowen,
Art Dept. Industrious Family Films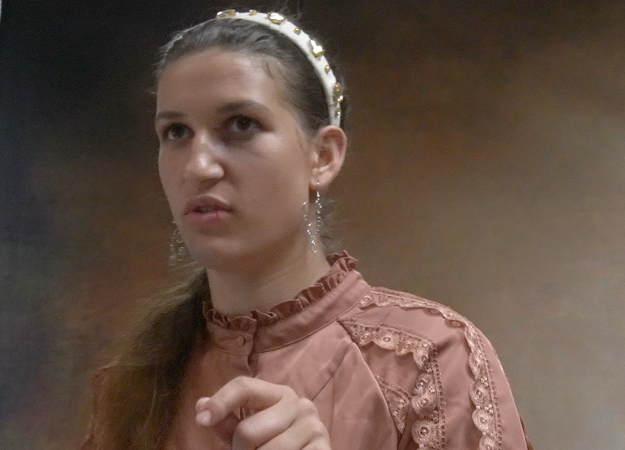 Lighting
Giving the right feel with lighting will boost your cinematographic vibe in film. Becket went over the most simple lighting techniques using a key and fill. He also talked about how to reflect light to make your films even more well-lit.
Speaker: Becket Bowen,
Lighting, Industrious Family Films
Screenwriting
Without a script, you don't have a movie. Needless to say, having a strong script will greatly improve interest and quality of your films. Faustina has been writing scripts for over 6 years and shared her experiences and lessons learned about screenwriting.
Speaker: Faustina Bowen
Script Supervisor, Industrious Family Films
Acting
It's something that may seem simple to viewers, but acting is one of the most difficult jobs on the set. There is not only the difficulty of remembering lines but making it believable is thrown in the mix. Faustina went over a few techniques and things to remember when you are on set with the camera on you.
Speaker: Faustina Bowen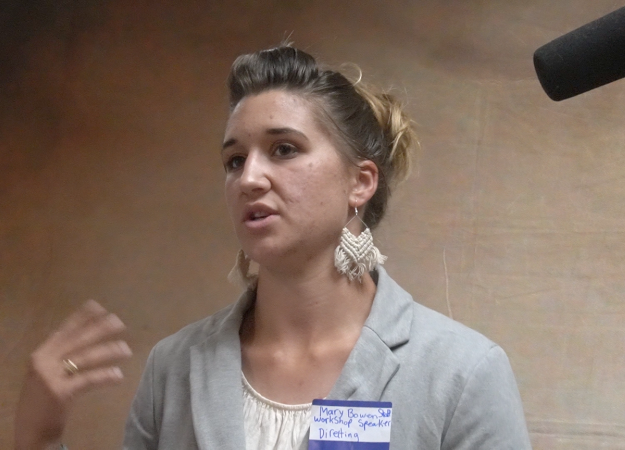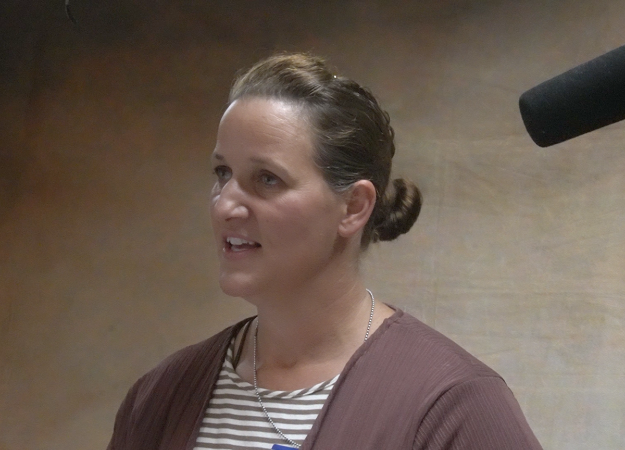 Directing
The most noticed people behind film (besides actors, of course) are the directors. Mary discussed the qualities that make a good director and how to foster and learn those qualities to boost the effectiveness of your directing.
Speaker: Mary Bowen,
Director, Industrious Family Films
Managing Actors And Crew Members
It doesn't matter who they are, somewhere along the line you are going to need to manage actors and crew members. Whether it's simple rules, schedules, or even behavior, Kathleen explained how to handle specific situations and people problems as well as just normal line of business management.
Speaker: Kathleen Bowen,
Producer, Industrious Family Films
Business of Theaters
There's a whole new project waiting for you after the film is all done and edited: distribution. Chris is a third generation theater owner and shared how theaters are run and what they expect when you are ready to send a film to theaters.
Speaker: Chris Wagner
Owner, Blue Fox Theater