Short Videos Capture Moments In The Life Of A Saint So That Children Can Easily Remember Them
As you know, being a Catholic does not mean simply attending Mass every Sunday. It is a way of life that emanates and touches every aspect of our lives. The martyrs know this best and lived their Faith outside of church as much as they did inside church. We were glad to make a small pilgrimage one summer that sparked some reflections on more recent martyrs.
A recent trip to the Abbey of Ephesus crystalizes how to define martyr through the lens of the different types of martyrdom.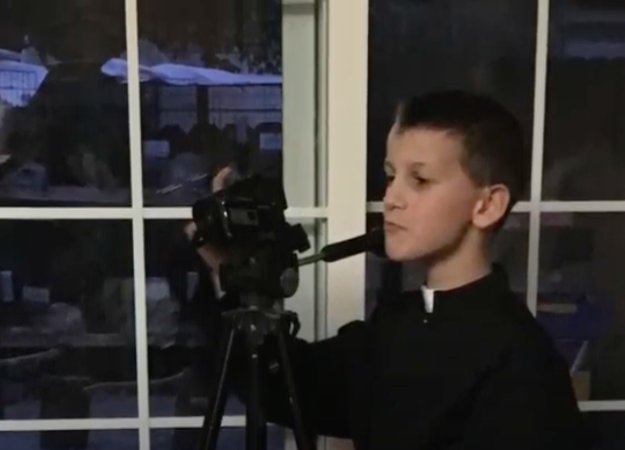 A great way to ensure that your Catholic Faith is emanating all areas of your life is to always enjoy wholesome entertainment. Entertainment has become a very far-reaching industry, making its way into every home.
Unfortunately, we know that many entertainment types can be tainted with the world or, worse yet, be an all-out assault on Catholic principles. We know how important good entertainment is to you. 

Catholic authors have already stepped up to the plate and started flooding the presses with their wonderful works. The film entertainment area, however, still has only few really Catholic movies. Industrious Family Films wants to start remedying that problem.
Although right now you will not find very many films about the life of a saint on the Industrious Family Films App, we hope the ones you find will make you feel as though you can let your kids watch them, knowing that their Faith and precious little minds are in no danger of being polluted.
One more plus to Industrious Family Films entertainment: children love watching other children act and they won't stop talking about how cool it was to see little kids just like themselves in the movies!
Catholic moviemaking, especially movies that highlight the life of a saint, is a great way to retell the lives of the saints to our children. Videos really keep little children engaged and, in the era of corrupt films, it is important to us to provide wholesome entertainment to these small minds.
Since films engage many of the senses, they have a powerful impact on the people who view them, especially young people. We want this to be a positive impact, and we are sure these short films will make one. 

Most of the stories we tell in these short films are derived from the Leading the Little Ones to Mary book. These short stories are perfect for retelling in film!

Children recall information from films very readily, so I hope these films can be an aid to you, as a Catholic parent, to teach your children about the Faith and the commandoes of Christ the King who have come before us. 
If these short saint films interest you and your children, you are sure to also enjoy our full length films, also available on the Industrious Family Films App.
Although our full length films are not particularly focused on the life of a saint, all of them amplify Catholic values and tell the tales of courageous Catholic heroes from the past.