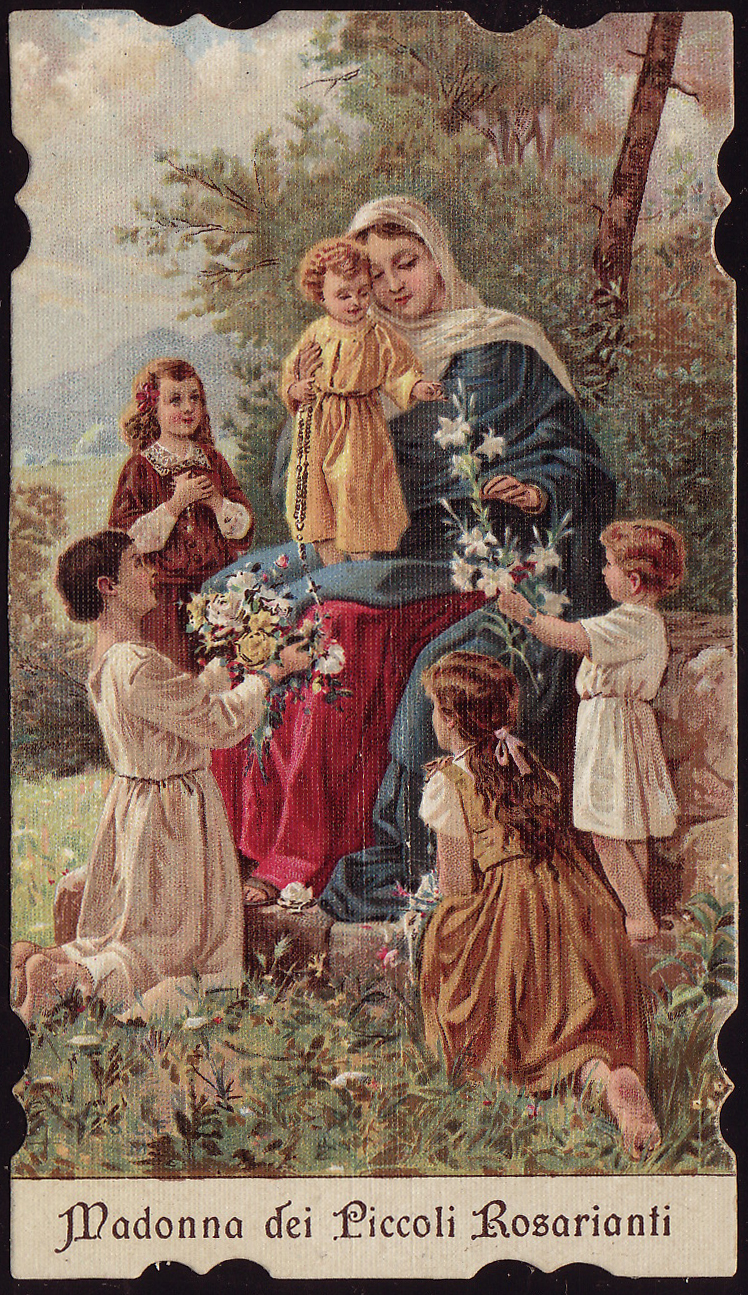 Photo Credit: Holy Cards for Children
Besides the de Montfort spiritual foundation, this book serves as a method to reinforce manners and obedience. Little Marys and Marios behave like Mary. With slogans and sacramentals as reminders, your family's code of conduct will be fortified with this simple book.
Some slogans that are often repeated in our home include: 
"Mary did all things with a smile."
"Mary did the better thing."
"Mary was a good listener."
"Mary always said yes, yes."
The sacramentals encouraged are the miraculous medal and the brown scapular. Many other devotions are aroused in the hearts of children starting with the Rosary, encompassing Fatima devotions and Our Lady of Guadalupe, and ending with Our Lady of Good Counsel. 
Some of the friends children meet are:
I can't say enough about Leading the Little Ones to Mary. You must buy this book for your children, grandchildren, Godchildren and any children that you love. It is truly indispensable and every Catholic home should have one.