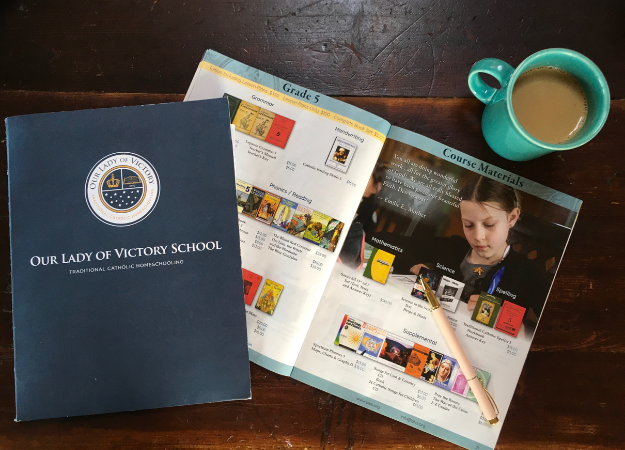 In the early years, children need to learn how to read and write. They need to learn basic math facts and memorize their catechism.
A knowledge of our heroes and our past told through stories is sufficient for history. As for science, it is important to  teach them how a hypothesis becomes a scientific fact through the scientific method. 
Handwriting and cursive is also an important class. The advantages of learning cursive cannot be underestimated.
As children's minds mature, it is important for them to form good study habits and learn how to reason and develop strong analytical skills. In these later school years theology, literature, and classes like civics become important.
Learning how to write an essay, give speeches, and understand how historic events impacted our world--getting a good handle on grammar and spelling, perhaps studying a foreign language, applying oneself to understanding math concepts as well as science concepts are also important at this later learning stage.
If this seems a little overwhelming remember you are not on your own. 
Some excellent Catholic homeschool curriculums include Our Lady of Victory, Seton, and Mother of Divine Grace. You can purchase books, purchase lesson plans, or enroll your children in their programs.
Our Lady of Victory is highly recommended as it may be the only exclusively Traditional Catholic Home Study School. The others mentioned have traditional elements but follow the new calendar and the new mass.
Peruse several catalogs that are typically arranged by grade level then decide which books you will purchase for your children. If you are enrolling your children, the school will help you purchase the books you will need.
Don't make the mistake of over buying. Don't buy cumbersome or difficult to teach programs. You don't need any computer programs and oftentimes consumables are the best for the early years. 
When choosing a curriculum your best resource will be other homeschooling mothers. 
You can always change your curriculum. You are not stuck with the first one you pick. Take it easy at first and don't order more than you need.