Lucina - Pancratius' Christian mother. Lucina watches her husband, Quintinus, be martyred in the arena in the beginning of the series and always encourages her son to be everything his father was.
As a pious widow, Lucina dedicates her life to the Church and is in charge of the virgins as well as provides the pope with housing. She again stands in the arena to see her son, Pancratius, be killed the same way his father was, eaten by wild beasts.
Lucina is described as being "A matron not beyond the middle age of life, whose features, noble yet mild, show traces of having passed through sorrow at some earlier period. But a powerful influence has subdued the recollection of it, or blended it with a sweeter thought; and the two always come together, and have long dwelt united in her heart."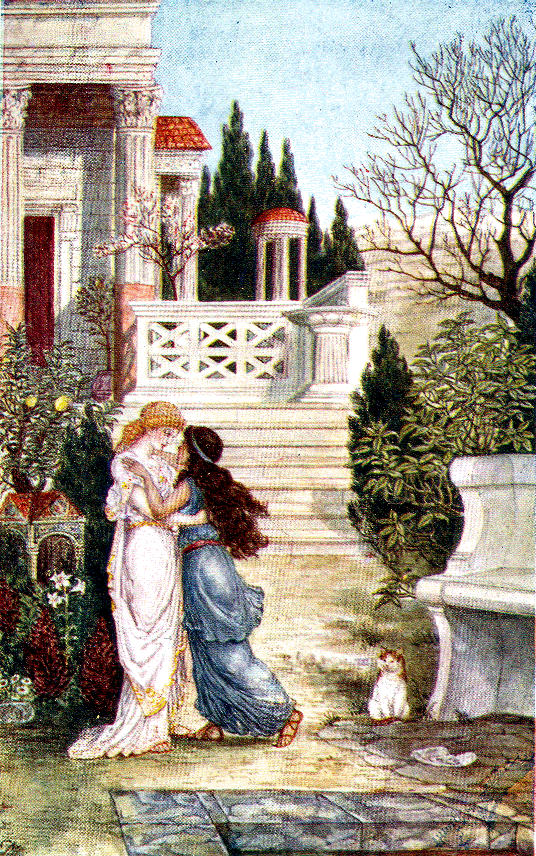 Emerentiana - Agnes' foster sister. Emerentiana is first met when she is a sweet and innocent pagan. Through the influence of Agnes, she soon becomes a Christian.
Emerentiana is later martyred while honoring St. Agnes' grave by some pagan men who are angry that she will not comply with their evil intentions.
Euphrosyne - Euphrosyne is a very honest pagan woman. She is Fabiola's matronly slave who tends to all the mothering Fabiola or the other women slaves need. 
In the end, she too becomes a Christian.