A Loom Is A Must For Fun Gift-Making

trapunto.wordpress.com

Owning a loom is useful as many household items can be weaved on one - anything from rugs to fabric. Some of the countless things you can make at home include:
Rugs
Tablecloths

Table Runners and
Fabric
Looms have been useful for thousands of years. They went hand in hand with the spinning of fibers. After wool or cotton was spun, it was weaved into a fabric. This trade likely began in the Middle East.

The Celtic people mastered this craft with their elaborate family tartans. Another noteworthy group who made lovely things are the Navajo.

Long ago, you simply couldn't buy things the way you can now. There wasn't a fabric store or a Macy's that you could purchase tablecloths. If you wanted a table runner you had to make it.
We were given a homemade foot treadle floor loom. We weren't sure what it was when it was given to us, but we are always happy to learn a new craft so we studied and learned how to use it.
We really are newbies but have gathered the basic information we found the most helpful in our loom journey.
Getting Started
All you need to get started is:
Loom
Warp
Shuttle
Sheets or thread

Setting Up The Warp
The warp is the vertical pattern of string with which the horizontal is interweaved. This warp must be laced out in a particular order a specific number of times. No fancy frame is necessary. We make our warp in the grass using dowels as pegs. It works great.
Below is a video of how to make up the warp. Bookmark this page so you can come back each time you make up a warp. As a point of reference she begins instruction at 1:05.

Making Up The Warp

---
Key points: Begin at the top. Go over, under and around - zigzag across for the required length.
Then over, under and around back up making the figure eight.
Repeat backwards and forwards for the required number of threads.

Putting The Warp On The Loom

You'll need:
Warp
Cross sticks
Cardboard warp sticks
Raddle kit with ties and ring clips
Scissors
Cotton string

Rubber bands
Heavy book

Below are two videos, part 1 and part 2 of how to put the warp on your loom.
Part 1 -  The Warp

---
Part 2

---
Let's Go!

Put your feet on peddles one and three. With thick salvage yarn run it between the tunnel-like strings. Switch feet to peddles two and four. Run the yarn through. Switch back to peddles one and three. Do this until the threads are not in a V shape.
Load your shuttle with old sheets or thread depending on your project and continue this back and forth with the shuttle and alternating your feet.
What Type of Thread Should I Use?
When making a rug use old sheets to make a stronger project. Use yarn or thread for table runners or fabric.
Switch feet to peddles two and four. Run the sheet through. Switch back to peddles one and three.

When the project gets too big to run through reel it in and keep going till the project is long enough for your taste.
Well, there you go. You have made your first cloth or rug. You should be so proud of yourself. Weaving on a loom isn't the easiest craft for beginners, but you have got to start somewhere. Maybe you are on your way to becoming an expert.
Please share your projects below. We love to see your pictures and tips or questions:)


-Bee-Jay
Your Handmade Projects
Do you have a handmade project you'd like to tell us about? Well we want to hear about it!

Feel free to give your tips and alterations as well as ask questions.
Other Visitors Projects Inspired By This Page
Click below to see the handmade projects others have shared...
Small Diamond Rag Rug Not rated yet
We made this blue and white rag rug with sheets from a thrift shop. We threaded the warp through the reed every fifth one. There were 40 strings. This …
---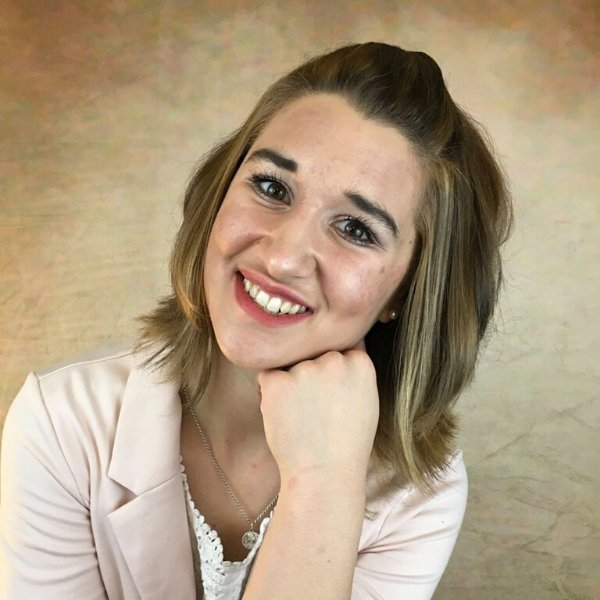 Mary Bowen is a founding member of industriousfamily.com. Not only is she our resident artist but she is also a choir director, GAPS dessert guru, Angora lover, and director at Industrious Family Films. Always cheerful and optimistic, Mary loves sharing her gifts with others. She has walked the Chartes pilgrimage twice and hopes to go as often as is realistic. Her firs movie, Outlaws of Ravenhurst premiered in 2018.
---
Leave a reply
Sign Up By Email
Enter your email address to subscribe to this website and receive notifications of new articles by email. Join 240 other subscribers.

We Respect Your Privacy.