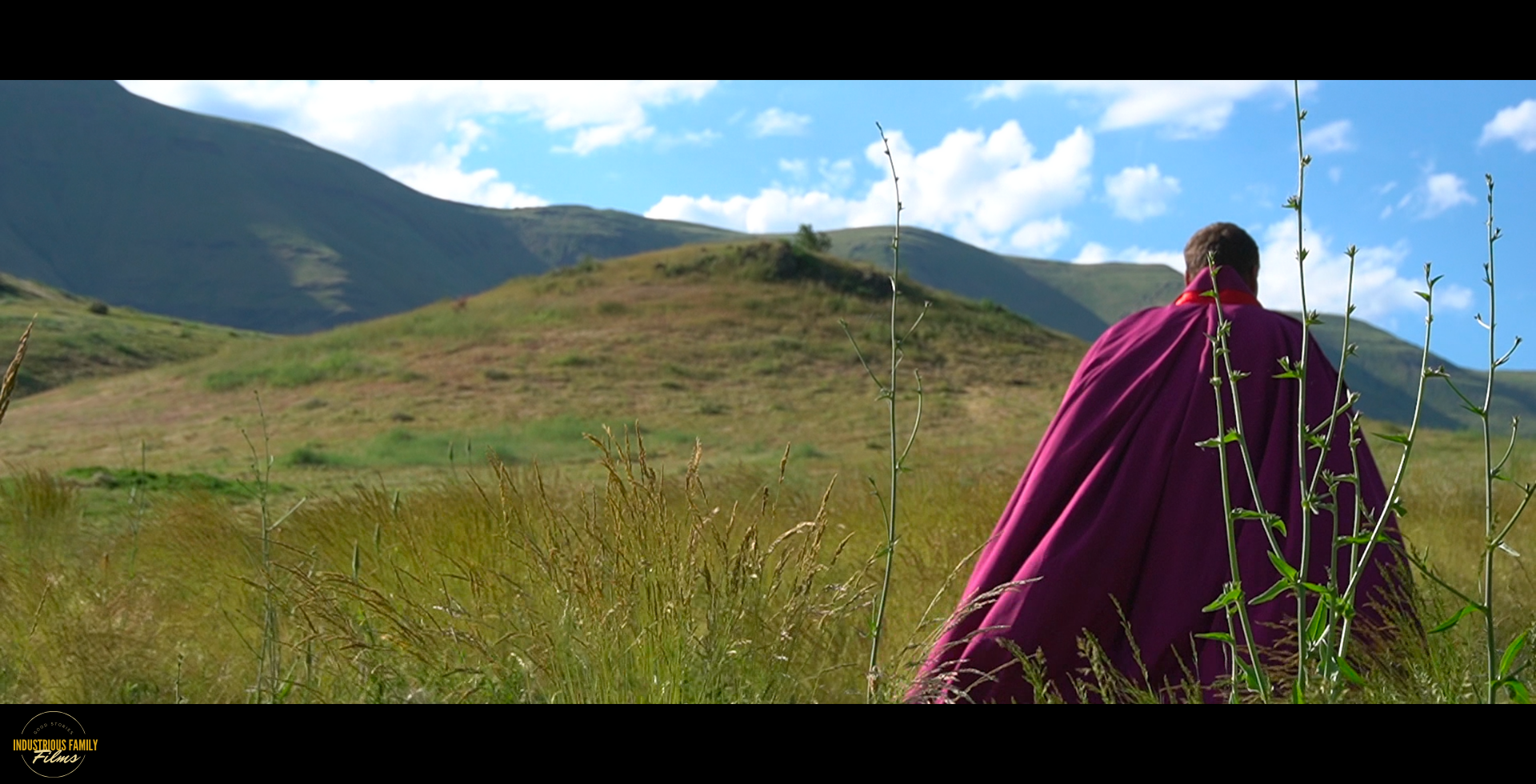 The revolutionary Bishop Oppas climbs the mountain with iniquitous intent
After escaping from the Moors, Pelayo retreats to the Asturias Mountains and waits for the Moors to arrive at the foot of the mountain. The Moors send their representative up the mountain: the revolutionary and rebellious Bishop Oppas.
Bishop Oppas unsuccessfully tries to dissuade Pelayo by pointing out how outnumbered his army is. He returns to the Muslim camp without Pelayo surrendering.
When the first attack is launched, the Spanish Visigoths are driven back to a cave that rests inside one of the mountain crags. There, the Mother of God appears to the army. She presents Pelagius of Asturias with a shield which in gold letters is written the Holy Name of Jesus.
She encourages the small army telling them that the Moors waver and  victory will be theirs if they attack swiftly and boldly. The confident Visigoths fall upon the Moors who flee the field and abandon the campaign. Like Gideon, Pelagius of Asturias defeats the Moors with an army of a mere 300 and the aid of Our Lady of Covadonga, the most holy Mother of God. 
Pelayo ruled as King of the Asturias for the remainder of his life. His kingdom was no bigger than a 10 mile radius. But it represented an island of Christianity surrounded by a sea of Mohammedanism.
This event in the summer of 722 A.D. marked the first victory of the Christians over the Moors in Spain. Pelayo's heroism rippled down the ages making a crescendo when the good Queen Isabella drove the last infidel from Spain during her reign in the fifteenth century, seven hundred years later.