A favorite relatively simple craft is creating a miraculous medal to hang in the home. You'll need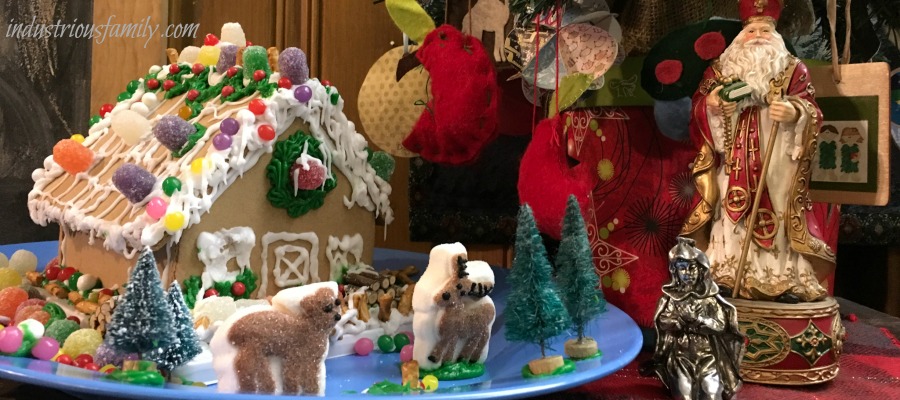 Print or draw an image of the front and back of the Miraculous Medal on two sheets of paper. Cut these sheets and the 2 foam sheets into the same oval shape. Cover the foam ovals completely with heavy duty aluminum foil. Tape the the image on the front of each foil-covered foam sheet. Trace the pattern pressing heavily with a slightly dull pencil. When you remove the paper you will have an embossed image. You will no longer need the papers you traced.
Poke a hole through the two ovals that are now embossed images of the front and back of the Miraculous Medal. Thread the key ring through the "medals" and then hang on the wall near the family altar.
This craft is adapted from Seton Educational Media's Art 1. It is a wonderful book. We have used it a lot over the years for crafts related to the seasons and holidays of the liturgical year.
Another resource that is helpful for this project is the book Leading the Little Ones to Mary. There is a section on the Miraculous Medal that can be used in conjunction with this project. This book is indispensable in establishing a lifelong devotion to the Blessed Virgin Mary during childhood.