Hildegard medicine is an approach to health with specific techniques and remedies that were revealed by God through inner locutions, and taught by St. Hildegard, a doctor of the Catholic Church. In a nutshell, "Hildegard von Bingen advocated a balanced diet, sufficient rest, alleviation of stress and a wholesome moral life." This quote is taken from the introduction of Hildegard von Bingen's Physica.

Hildegard of Bingen's Medicine

When beginning your investigation into Hildegard Medicine start with Hildegard of Bingen's Medicine (Folk Wisdom Series) by Dr. Wighard Strehlow, Gottfried Hertzka M.D. This easy to read introduction to Hildegard's Medicine includes a nice biography on St. Hildegard, a doctor of the Church, and was published in 1987.


No New Age

I loved the short chapters in this book. It was presented in a very understandable and easily comprehendible way. The good thing about this book is that there are specific remedies and recipes that a modern group of doctors have used. The remedies are really things that you can use. A lot of it was sensible. Because I know that some modern Benedictine spirituality can be influenced by the New Age, I read through the introduction with a watchful eye. (For more information on the sad state of affairs in the world of Catholic nuns read Ungodly Rage: The Hidden Face of Catholic Feminism by Donna Stiechen) 


There were some buzz words that shot up red flags: cosmos, universe, divine. But there were reassuring words: Jesus Christ, God, virtue. In the end, all was good and the book was not promoting the New Age.

Spelt, Fennel & More

The book covered the eyes, ears, heart disease, and had a nice section on the Hildegard diet. This book made us very excited to start making sour dough made out of spelt, and I have been adding fennel to recipes. 


Physica 

This book is translated from Latin by Pricilla Throop. Pubished in 1998 by Healing Arts Press, it is authentic and faithful to Hildegard's writings. The downside is that, "Recipes for Hidigard's remedies are not as specific as the reader might like. She advises using a certain herb, but how much and whether it is the root, stem, leaf, or flower that is used is sometimes left unsaid."

Helpful Plants

This book is written in short sections about specific plants among other matter. St. Hildegard tells whether a plant is hot or cold and about its wetness and if it is good for a sick or healthy person. She tells whether to eat it raw or cooked and how to make it more readily consumable.

It is very interesting and the deeper I read, the more I began to understand what she was saying. I think this book is a good reference when combining Hildegard medicine with our access to modern essential oils. 

Outtakes Of Interest 

Buy the Physica! You won't be disappointed.

Helpful remedies and things to avoid are:

The section on stones is a little weird. It really brings to mind the activity of the demonic in our world. I would really like it if this book had an imprimatur and an nihil obstat, but since is doesn't, I have taken it all with a grain of salt.
The amount of importance St. Hildegard places on expelling evil spirits as well as protecting against evil spirits is worth consideration. She speaks about this at length in the stones section.

There you have it. This is definitely an intriguing read and all households would benefit from having a copy of one or all three of these books in their family library.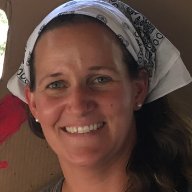 Kathleen Bowen is a founding member of IndustriousFamily.com. She is a busy homeschooling mother of ten children with seven currently in school. She loves throwing parties and having fun. She takes great pride in homemaking, gardening, flowers and creating table arrangements.

We Respect Your Privacy.