---
Looking For Action Packed Entertainment?
Host A Highland Games Party!
---
Updated on April 3, 2021 by Faustina Bowen
An action packed and unique highland games party is easy to throw with this guide. Celebrate a birthday, a holiday, or throw one just for fun.
With food suggestions, highland athletic events, a list of performing art competitions, and decorating tips, you simply can't go wrong!
Get the party rolling with...

Braveheart Facepainting

As guests arrive, get the Celtic spirit going with facepainting. Your guests are going to feel like "warrior poets" and true "Scotsmen", plus they will add to the feel of the party becoming a part of the theme. You will need:
Blue face paint

One or two willing face painters

A Styrofoam plate to use as a palette

Paint brushes
Baby wipes (baby wipes always make cleanup a breeze)

Plan Ahead For Seamless Entertainment

Invitations
Encourage your guests to dress in kilts or at least in tartans or plaid by offering a prize for the best dressed clan. Be sure to mention this and that there will be competitions in your invitation so people come prepared. For a sample invitation, click here...

Itinerary

If you keep organized, your party will be a hit. A suggested itinerary is provided below for you to use and/or tweak to fit your party:
1:00 p.m. Party begins with Braveheart facepainting
2:00 p.m. Competitions
Arts - Visual Arts, Performing Arts and Language Arts

Poetry
Music
Drumming
Piping
Fiddling
Singing
Dancing
Crafts
Athletics - Highland games
Sheaf toss
Hammer throw
Caber toss
Weight throw
4:00 Dinner and Awards ceremony
5:00 Activities
Tug of war
Shoot the English knight
Farm walk
To print this sample highland games party itinerary, click here...

Highland Games Party Food
Irish stew, Scottish haggis with crackers, English crumpets, and American cheeseburgers-yum, yum...this hardy meal will please the athletes and spectators alike.
Apple pie is a great American dessert option or if it's a birthday party, opt for a cake decorated as an American flag.
Haggis can be bought in a can, heated and served with crackers. If you don't have time to make crumpets, a pancake-like bread, buy some English muffins and serve with jam.
This is a fast paced party so it is probably best to have the cheeseburgers ready before the party and kept warm or warmed up in the oven. Keep them simple and only provide ketchup and mustard.

These food choices were inspired by one of our favorite Veggietales videos below! American fare you may wonder?
Did you know that Americans from Celtic descent are one of the largest ethnic groups in America? This makes the USA a "Celtic" nation for the purpose of this party. Not living in the US? Well, cheeseburgers and apple pie are delicious.

Highland Games Party Feeling
Another key part of your planning should be the decorations. Your main decorating colors should be blue and white. The colors of the Scottish flag!! Buy some:
Balloons

Streamers
Paper plates

A plaid table cloth and a shamrock oxalis center piece would look great.

Highland Games Party Fun
There are a lot of activities for this party so I've separated them into three groups:
The athletics provide the action while the arts are included for entertainment. The activities follow dinner as a way for the party to wind down and end as you see fit.

Highland Games Party: Athletics

The athletics we adapted for this backyard highland games included:
Caber Toss
The caber toss is my favorite of all the athletics.
In the caber toss you originally take a 19 foot pole and try to throw it end over end, landing in a 12 o'clock position.
This is obviously very difficult for a person who is 3 foot tall. Only very strong Scots can do this.
To make this activity work, we watered it down to a 5 foot pole instead. This made it much easier for children.
Hammer Throw
The hammer throw is also a very fun athletic. In the hammer throw you try to throw a hammer the farthest.
To suggest a safer game we used a rubber mallet instead of a hammer. We also made sure there were no:
People
Buildings or
Animals
in front of the person who was throwing.
To throw the "hammer" we held the hammer as a baseball bat and, as we swung, we let the hammer go!!
Weight Throw
The weight throw was mounds of fun. In the weight throw you again try to throw a weight the farthest. Originally the weight is 30 pounds.
This game was also watered down to 15 pounds. We used a cast iron tractor piece. Cast iron is a very easy weight because even a small amount of it is surprisingly heavy.
Do three counts. One...between the legs. Two...off to the side. Three...between the legs...and up into the air!
Sheaf Toss
In the sheaf toss you try to throw a burlap sack filled with straw over a stick with a pitchfork.
Whoever gets the burlap sack over the stick and the farthest wins!
The caber toss, hammer throw, weight throw and sheaf toss are all authentic highland games that are easily altered to fit any group of athletes.
Highland Games Party: The Arts

Whenever possible, promote a love and appreciation for the arts. A competition for the visual, performing and language arts is a perfect fit for this party. The arts make up a culture and this party is a celebration of the Celtic culture.

The Visual Arts - Craft Competition

A craft competition is fun. Warn your guests ahead of time so they can bring a handcrafted item. Set up a table to display these items.
Any craft or work of art can be entered but some Celtic crafts that may be more likely to win include:
Crocheting or sewing a Tam O' Shanter (men's bonnet)
Celtic knot tying
With the items laid out for display, a voting box can be provided and the item with the most votes wins.
The Performing Arts - Music, Singing And Dancing

Music, singing and dancing all fall in the performing arts category and provide plenty of entertainment for your guest whether they are watching or performing. Some particularly Celtic instrumental talent includes:

Drumming -  Provide a snare drum for a drumming stroke competition.

Piping - bagpipes would be ideal! Other piping instruments include a practice chanter, a fife or tin whistle. 

Fiddling - a violin is fun. If your family doesn't own one, invite someone who does.

That brings us to the last two performing arts categories:

Singing- Usually Celtic songs are sung. Danny Boy is popular and difficult enough to win a prize. Some other songs you could sing include: You Raise Me Up, Auld Lang Syne, Go Lassie Go, Scots Wha Hae, When Irish Eyes are Smiling, A Man's a Man,

and

I'll Tell My Ma.

Dancing - If you dance, awesome. If not invite someone who does. Clogging, Irish Step Dance and simple jigs are fun to watch and attempt.
The Language Arts - Poetry

Poetry - Any Robert Burns poem is a perfect fit. My Hoggie is easy to memorize and a cute poem to recite.

As with all these competitions, let the experts as well as the novices perform. Lots of people and children especially will enjoy trying a new instrument. Give thirty seconds or a minute to each novice person. Enough time to let them try and yet not bore the audience.

Highland Games Party: After Dinner Activities

Save these activities for after dinner and after the awards ceremony.

Tug of war - to separate the teams, make an even number of plaid sashes for the teams to wear. Like red for one team, green for the other.

The farm walk is when the participants are all heavily weighed down with weights, whoever walks the farthest before falling wins.

Shoot the English Knight
These activities are intended as a way of winding down after a long afternoon of sports and performances. Your party can end after these events or you may want to continue visiting into the evening in the living room or around a campfire.

Shoot The English Knight

Shoot the English Knight is an archery contest and a fun way to end your highland games party.  The equipment for this activity are:
Bow

Arrows
Drawing of an English knight,- draw your own or print one out, and

Straw bale

Your target is the head of your English Knight that has been affixed to a straw bale. If like us you use real archery equipment, treat this like a shooting range and remind the participants of "gun" safety.

Thanks so much for reading! I hope that your backyard highland games party is a hit, just like ours was! If you've thrown a highland games party, please share your pictures, story, and activities in the form below!
-Teen A
---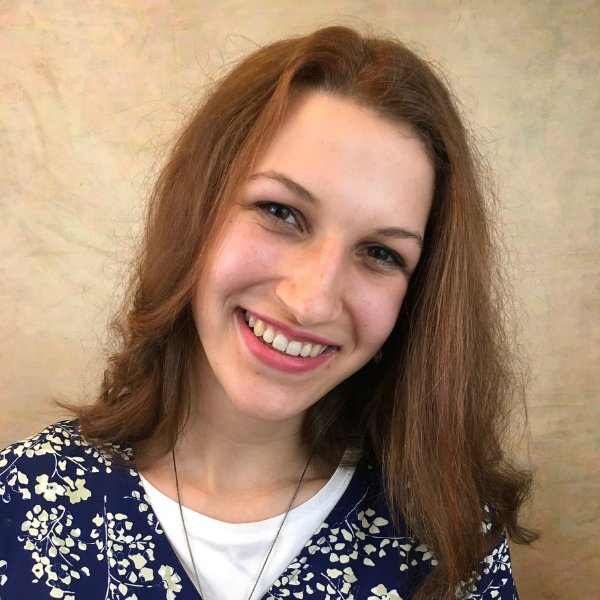 Faustina Bowen is a founding member of industriousfamily.com. She is the second of ten children. This homeschool graduate likes writing scripts for movies, helping mothers with their babies and learning new instruments. She contributes to society at large by making wholesome movies and writing amazing articles and entertainment reviews.
---
Leave a reply
Sign Up By Email
Enter your email address to subscribe to this website and receive notifications of new articles by email. Join 240 other subscribers.

We Respect Your Privacy.