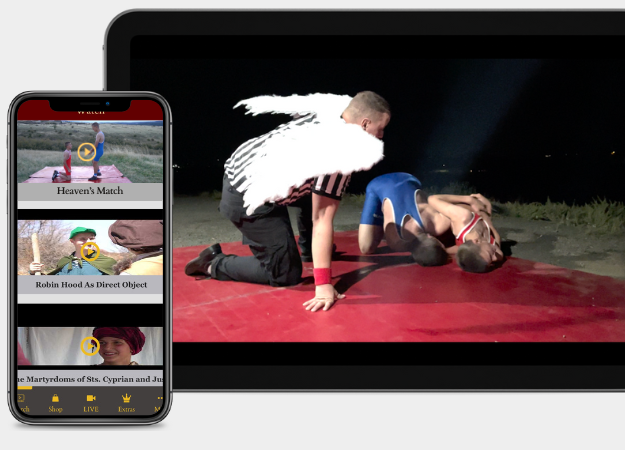 Catholic Movie Streaming App
Stream authentically Catholic full-length movies, blooper reels, live streams, premieres, music, and short films all in one place for the price of renting one movie! Plus edifying speeches from traditional Catholic priests and Catholic authors and historians.
Free features include: articles from the #ReclaimChristianArt Blog, notifications and updates as well as a chat room where you can connect with Catholic moviemakers.