Become An Actor By Hosting An Acting Guild
Become an actor! Sounds easy, but keep in mind the biggest obstacle your actors will face is nerves. Most likely your actors will get nervous when you get them in front of the camera. Everyone feels this way in the beginning.
This nervousness comes to the surface especially when it's the first time in front of a camera and the actor doesn't know the people he is with.
There are many different ways people show nervousness. Some people giggle; some get angry; some just sit perfectly still and hunch their shoulders in a way that says, "I don't want to be here!"
It doesn't matter how a person shows his nervousness, it generally, though unintentionally, is counterproductive and ends up slowing the whole film day down. Sorry, it just does.
Become An Actor: The Problems With Nervousness
When an actor is nervous he often begins to feel stupid and forgets his line. His mind becomes frozen and is incapable of doing a good job of seeming authentic while delivering the right line. When he does deliver it, it is often unbelievable, drab and lifeless.
Such a performance usually comes across as though it is a recitation. The actor often stares at the wall as he says the line and that often comes off as creepy to the audience. Another down side to this struggle is that the better actors are often tempted to tease the struggling actors.
This makes their nervousness even worse and more painfully apparent in their performance and makes your moviemaking days a time for competing and showing off. Sometimes this makes the other actor try harder, but usually all it does is makes the whole shoot day miserable.
You want everyone to enjoy themselves at your shoots, not feel picked on or superior to those around them and dread the shoot days.

This Problem As The Director

As a director, you want to help the actor do a better job, but there is usually not enough time to work with him then and there and reach your shooting goals for the day.
The result: you often settle for acting that is not quite up to par just because you rushed when you started running out of time. This greatly diminishes the overall quality of your film.
Good acting is crucial to your movie!
That being said, you need each of your actors to get help so that he can easily become an actor in a less stressful environment.
Overcome Your Nervousness: Let's Fix It!
So, is nervousness in a beginner actor normal? Totally.
Is there nothing you, as the director, can do about it? Absolutely not!
In fact, there are many ways you can help. The first solution is to do dry runs of the scenes over and over until you are satisfied with the performance, and then shoot. Or you could pick the actors who need help and work with him one-on-one while the other actors get ready.
However, the first of these solutions often results in lots of time going by before you start shooting, causing a late start and putting you even further from your goals. The second often makes the actor feel singled out as a bad actor that needs your help. 
The third and best way to eliminate stage fright is by organizing an acting guild. A guild is the best way to help your struggling friend become an actor; and not just any actor: a good actor.

Using An Acting Guild: Now's The Time To Become An Actor!
At an acting guild, you can invite your actors to come and spend some time acting without a camera in their faces or people waiting on them. You will have several acting exercises that warm your actors up as well as get them comfortable with each other and get the chance to really work on believable acting. After all:
"If the (actor) believes it, the audience believes it."
-The Director, Bolt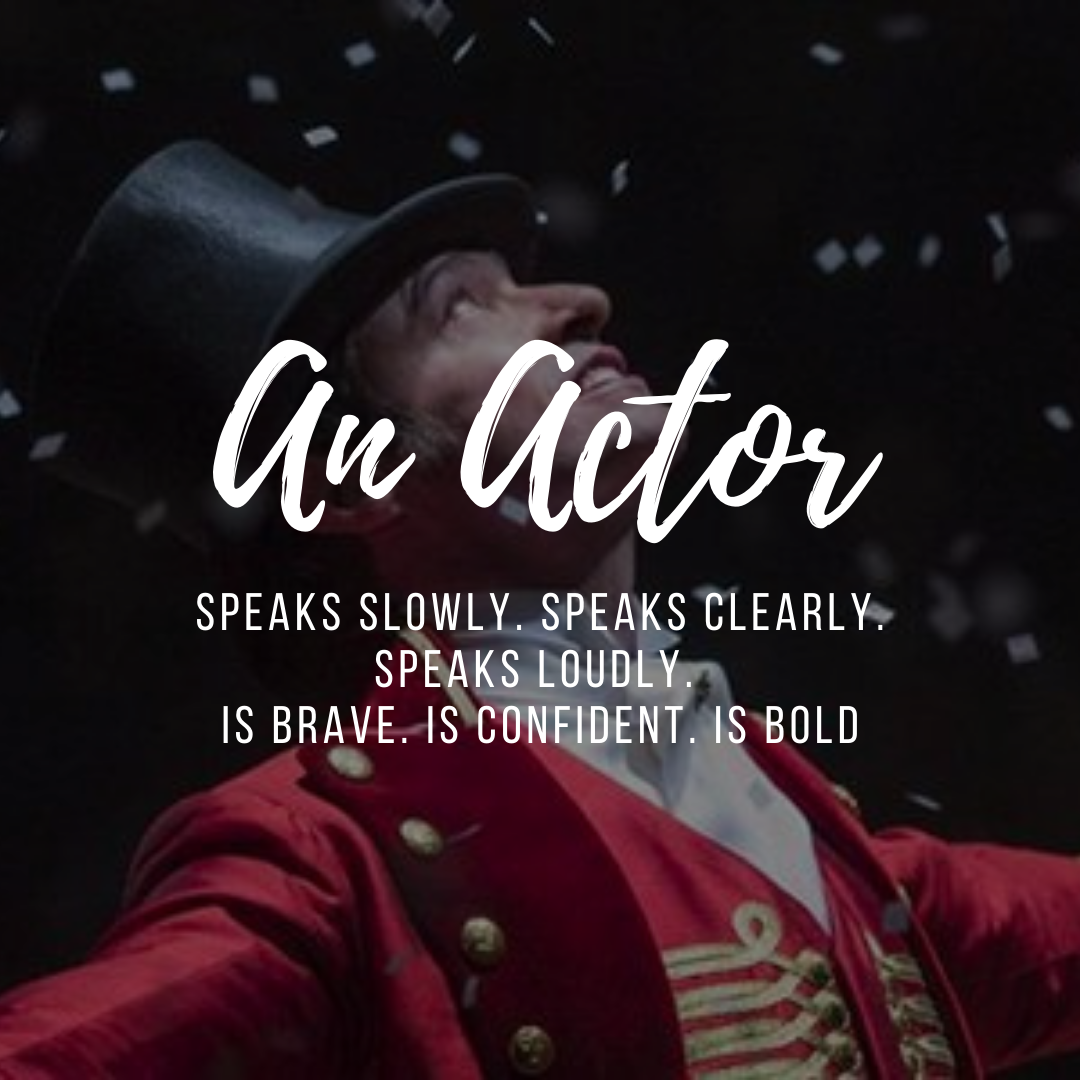 This is the ideal time for you to work with your actors without feeling too rushed. At your guild, everyone, even you, acts out a given script with the other actors. 
For starters have a very simple scene mostly composed of action which everyone acts out. This will make it so that the scene quickly becomes familiar. It is simple, but still allows for particular acting flairs from each actor.
As you host more and more guilds, be sure to make the practices more and more complicated. Go from these simple scenes to re-enacting scenes or at least sections of scenes from familiar movies.
A very good source for short clips from movies is wing clips. It is a little cumbersome, but it has a lot of different movie options to choose from. Be sure to choose movies that are most likely familiar to your actors.
Don't forget that everyone likes to be hear "Good job!", but be sure to offer any constructive criticism you may have. Build them up before you tear them down.
Such a get together will make you and your actors feel more like a united club and give each person personalized help to become an actor.
Plus, even the best actors can polish their acting at such a guild and will appreciate support along with their practices. As you will be working together often through these guilds, everyone will be more and more comfortable each time; both with the idea of acting and each other.
Don't forget to remind everyone that you are expected to perform. No one is going to think that you look stupid because you are doing what you are expected to do. You are there to perform and people are used to seeing actors perform well.
An acting guild proves to give a great opportunity for the actors to encourage each other, have a good time, and relax in the company of friends rather than rivals. 
Benefits For The Director
A guild that has this goal of training each person to become an actor may also greatly benefit you as the director. If you do not know your actors very well, this is a great way to get to know them better.
When you first meet an actor at a shoot, you sometimes feel as though you greet them with, "Nice to meet you. Now do what I tell you to do and you better have your lines down."
At a guild, you can really get to know your actors and see what helps them get their greatest performances flowing.
Our intimate group of actors totally froze when a fresh set of kids showed up as extras. Acting guilds eliminate this problem.
Having observed your actors at an acting guild also assists in script writing. If you know how a certain person acts out certain things, you can really get a feel for what kind of a character would be best for him and really be able to give him that role that fits him "like a glove". 
This is key to helping a person become an actor. If he is comfortable acting his character, you will see it in his performance and it won't come off as forced.
You can do this kind of observation at shoots, too, but that makes the movie almost like a test run and not as perfect as it could be. Plus, at your shoots, you are often so busy that you don't realize how much your actors really are struggling or have the time to help them if you do. 
If you don't normally act, acting at the guild will give you some respect for how difficult acting really is.
How To Get Your Guild Started
Getting your acting guild going does not need to be complicated. All you need to do is prepare some acting material and write an email to your actors along the lines of:
You are invited to an acting guild where we will be able to enjoy one another's company as well as polish our acting skills together.
Providing refreshments is always good to have a friendly and relaxed feel at your guilds. However, have them either at the beginning or at the end.
If you have them during your guild or break in the middle, you may run into problems with either having to wait for someone to finish what they are eating or getting going after a little break.
Have your guilds about once a month and highly encourage your actors to attend the guilds at your shoots. Be sure to let them know that everyone is invited and needs this extra practice time to become an actor. You don't need to be a teenager to become an actor.
If all goes well, you will see improvements quickly in all your actors. Making a rule that every actor must come to 4 guilds before he can act in one of your movies will also assure attendance. Keep your guilds going even when there isn't a movie currently underway to keep your actors' skills sharp.
This is the best solution to nervousness on the set without feeling under pressure. If everyone cooperates, you will all find that it is not only beneficial, but also fun to become an actor!

---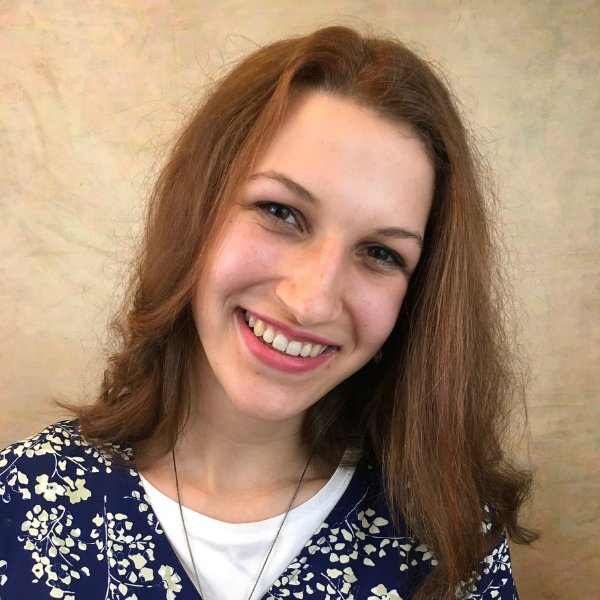 Faustina Bowen is a founding member of industriousfamily.com. She is the second of ten children. This homeschool graduate likes writing scripts for movies, helping mothers with their babies and learning new instruments. She contributes to society at large by making wholesome movies and writing amazing articles and entertainment reviews.
---
Leave a reply
Sign Up By Email
Enter your email address to subscribe to this website and receive notifications of new articles by email. Join 240 other subscribers.

We Respect Your Privacy.