Making Outlaws of Ravenhurst
Making Outlaws Of Ravenhurst
Making Outlaws of Ravenhurst posted by Mary Bowen on April 9, 2020

In 2012 I watched Navis Pictures' The War of The Vandee. I was fascinated that it was possible to create movies with a cast of children. I was inspired. A short while after that my three brothers, my sister and I, pooled money together to buy a Canon Camcorder. But this was only the beginning of our movie making hobby.
The Spineless Book
It was actually my mom who encouraged us to make a full length movie with the homeschoolers.
I remember that my dad had read a book that just sat on the shelf. As a little kid I remember looking at the pictures but was never interested in the story or ever wanted to read it. My dad told us it was a good story and told me I should read it. I think I was 12.
I loved the book!
It was so full of adventure and fun! 

Then my sister, Faustina, read the book. We could not help talking about it. We were children and "had been to Scotland", seen drama, and had to tell each other about it over and over again! (In fact, we still do that with the books we have read!) At night we would do the same thing with Dad until Mom announce that she was missing something and had to read the book. 
If you'd like more information about the book, read a book summary that we put together here!
It should be a movie!
Mom had a little confusion with the child in the beginning calling "Dunkie Teewee!" and the bear chasing the children up a tree. Years later she said that she could not figure out what there was in the story that we saw as adventurous and fun. After she pulled through she was in the story discussions with us. But...
She said that it should be a movie!
With that idea in my head, I reread the book five times. I can see it now, from where I sit, it has been read so many times the cover is gone. The cover which had Angus, in surplice and kilt defending the Blessed Sacrament, his King and God. The spine of the book has long since disappeared I can hardly remember what it looked like except the glorious title-Outlaws of Ravehurst.

Script Writing
I got to work right away on the script. I spent many months on the work.
First Script: A Tragedy
Alas! I was just rounding the climax when the Gordon finds poor James locked under the castle, when the computer crashed. I was devastated! I was so close! But no, it was gone. We could only save it if we had several hundreds of dollars to extract files from the computer. 

I was so disappointed that I would not approach the project for three years. (Dad was disappointed too. He lost all his music.)
Second Script: An Act Of Love
Three or four years later, Faustina took up the project where I left off. She faithfully copied the spineless book into a gorgeous screen play. It took her a full year to complete it. Mom read the script out loud, Jim Morlino read it, Fr. Pentergraft read it and after some edits, it was perfect!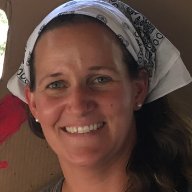 Kathleen Bowen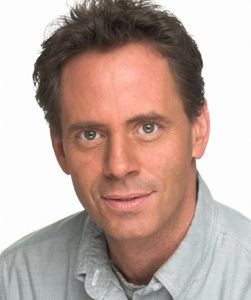 Jim Morlino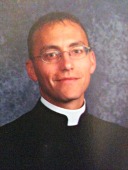 Fr. Pentergraft FSSP
The Embodiment Of A Dream
First we needed to find some actors. Next we realized that we were going to need to do some serious fundraising. Then came the actual fun and work of making the movie.
First Up We Need Actors: Casting
On August 5, 2018 we casted 22 children to act in Outlaws of Ravenhurst. What a moment! To get everyone warmed up, I recited the poem My Hoggie for all the kids to get in the Scottish mood.

We gave all the children a line from popular movies and had  them repeat them in different emotions like sad, angry or surprised. No one was shy or embarrassed during the auditions. The age range of the cast is 45 years to 4 months.
Next Up We Needed Money: Earl's Room Pledge Drive
In September, I put together a pledge drive for the Earl's Room. I wanted this to look impressive so the budget was $700. Especially the picture of Our Lady. I saw it on Art.com and just had to have it in the movie. It was $200. In Outlaws Of Ravenhurst, the picture of Our Lady would play a special part in stressing a child's faith in the power of Our Blessed Mother before the throne of her Son. 

But I made it fun by having The Virgin Annunciate painting gifted to the largest donor to this pledge drive! Money poured in from all directions, and I am glad to say, we passed our goal by $100.
Time For Heavy Lifting: Shooting Scenes
Our first shoot day was in August of 2017. Our last shoot was in June 2018. After we finished the first 30 minutes of movie we showed it to the actors and families in January. The day after this mini premiere, Fr. Stephan got busy and had to bow out of the movie. I replaced him with a new actor. I also moved the original Sir Roger to Muckle John and pulled in a new actor to be Roger. Then the actress for Lady Margaret could not make it to shoots any more. I had no one to filll this position with so I quickly filled in and starred in my own movie.
The tough scenes that needed to be shot several times were the coach scene (shot 3 times), the scene when Lady Margaret and Gordon talk (shot 4 times) and the tunnel scene (shot 3 times). 
It felt so good drawing towards the end of shooting and having actors one at a time being done forever. It was really great when the first of the three main actors, Godfrey, was done.
Moms contributed to catering at the shoots. I do not think there was ever so much healthy food at a children's project event!
A Work In Progress: Editing Outlaws Of Ravenhurst
I edited the movie as we filmed. In the afternoon and late into the night I would organize the footage, select the correct sound and cut it all together.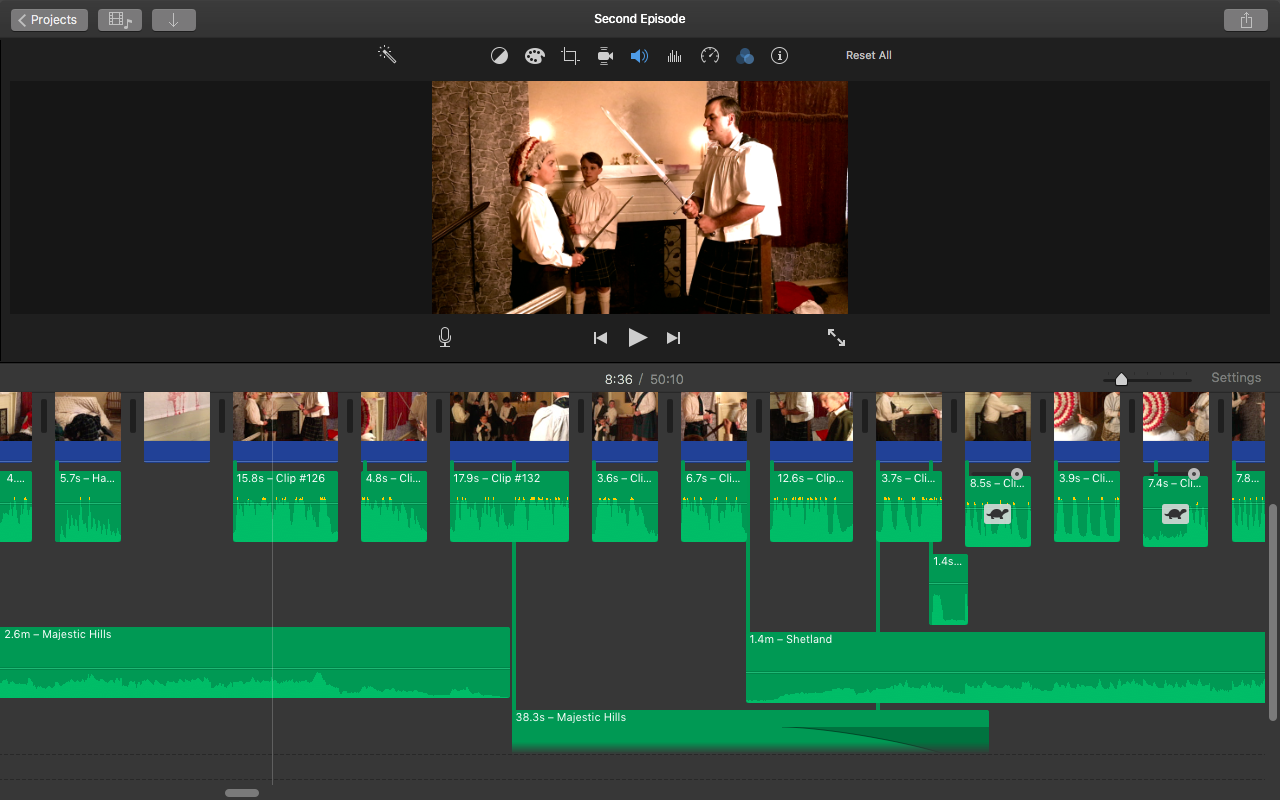 Time To Celebrate! The Premiere
The premiere was a smashing hit! Noz Kasteel was a perfect venue, and we were honored to have Mr. and Mrs. Noz in attendance. Jim Morlino flew from Connecticut to be at the premiere.
The premiere included classy concessions, a directing Q&A, a hugely successful silent auction and the highlight of the evening of meeting and hearing Mr. Jim Morlino's speech about the importance of reclaiming the culture through the arts.
The movie was very awesome as well. The actors sat in the front row and were thrilled to see themselves on the big screen. After minor technical difficulties and many desperate prayers the movie turned out great and got rave reviews!
The party was over around 9 but we got home around 11. We stayed up until 1:00 am counting how much money the premeire made, talking to Mr. Morlino and continuing the celebration. The premiere made $1,500 which was a happy start for Max & Carlota!
---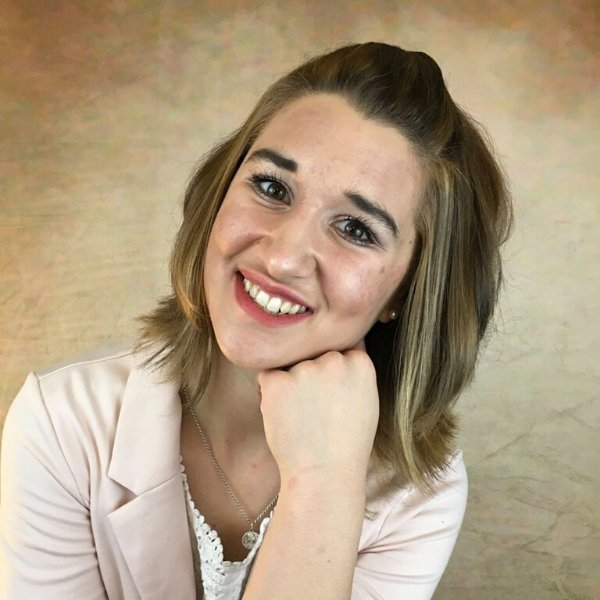 Mary Bowen is a founding member of industriousfamily.com. Not only is she our resident artist but she is also a choir director, GAPS dessert guru, Angora lover, and director at Industrious Family Films. Always cheerful and optimistic, Mary loves sharing her gifts with others. She has walked the Chartes pilgrimage twice and hopes to go as often as is realistic. Her firs movie, Outlaws of Ravenhurst premiered in 2018.
---
Leave a reply
Sign Up By Email
Enter your email address to subscribe to this website and receive notifications of new articles by email. Join 240 other subscribers.

We Respect Your Privacy.