---
Natural Makeup Look
For Your Screen Actors
---
Natural Makeup posted by Mary Bowen on May 31, 2022.
Everyone knows that much time is dedicated to applying a natural makeup look on actors before the shoot.
Whether it is as subtle as the extra in the corner or as in-depth as the ugsome scar on Grisell Dacre, here is a complete guide to help you make your actor's face shine! Continue reading or watch our short tutorial here…
The Base Layer For Natural Makeup
It is most important to start your artwork on a clean canvas. Provide makeup wipes for your actors at your shoots. After they have cleansed their faces, you can apply foundation.
We use Dream Velvet because of its excellent blending quality. It is a good idea to test the color on the wrist of the actor so you don't tan them or make them sickly pale (unless, of course, that is the desired look.) 
Use a makeup sponge to blend the foundation into the skin and to apply it evenly. 
Applying Contour
Now is the time for contour. The goal of this step is to define the actor's features. The jaw, cheeks, temples, nose, forehead, and ears should be emphacized. This is very important for a natural makeup look because the foundation really tempers down the natural variances of the person's face.
We don't have any particular favorite brand to use. Any that has a bronzer, highlighter and contour. Apply the contour (lighter bronze) to the lower cheek bone and jaw-line like a horizontal V.
Using the bronzer, apply to the temple. Go light here.
If you get too much on the temple it is hard to blend. You don't want your actor to end up looking like he got in a fist fight and has developed a severe bruise on both his temples.
Use another sponge to blend the harsh lines.
Next apply the white powder to the ears, forehead, nose and chin. Blend again. Apply a pink blush to the apple of the cheeks, right below the eyes.
Defining The Eyes And Lips
The eyes, especially in older film genres, should be most subtle, barely noticeable. Men are not an exception. This, like contouring, brings out the features.
The eyes are the windows into the thoughts and feelings of the performer so they need to look good.
Browns and neutral colors should be used for this natural makeup look. Apply a light shade on the top of the lid and a darker shade on the lower. Then apply mascara. Once again, this is important in making the features of the eyes pop. So this should be applied to men and women alike. 
Finally, apply a subtle shade of lipstick or tinted chapstick to the actor. This brings color back to the lips after foundation may have chased away the natural color.
A Natural Makeup That Looks Great On Both Stage And Screen
I hope this satisfies all your stage, film or even family portrait makeup needs. This is the process we use on all our actors at every shoot. I hope you found the video tutorial helpful, too. If you have any questions, suggestions or comments, please express them below! 
---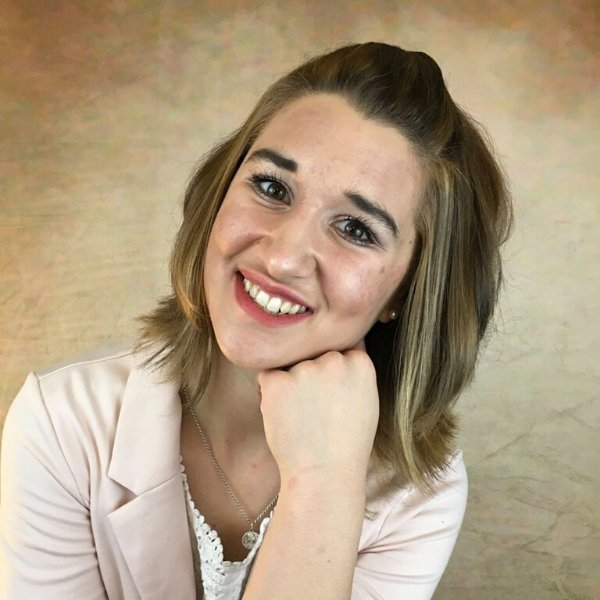 Mary Bowen is a founding member of industriousfamily.com. Not only is she our resident artist but she is also a choir director, GAPS dessert guru, Angora lover, and director at Industrious Family Films. Always cheerful and optimistic, Mary loves sharing her gifts with others. She has walked the Chartes pilgrimage twice and hopes to go as often as is realistic. Her first movie, Outlaws of Ravenhurst premiered in 2018.
---
Leave a reply

Enter your email address to subscribe to this website and receive notifications of new articles by email. Join 240 other subscribers.

We Respect Your Privacy.