The Problems With Original Story Writing
Personally, I believe that it takes a whole different set of thinking skills to create a good story. However, what's in your toolbox are the skills and enthusiasm to make a movie.
You are capable and excited for the camera and the costumes, not an elaborate and time-consuming story development.
But don't worry, this does not mean that you are going to need to hire a professional story developer from Hollywood to make a quality film. 
What you need to do is find a good story in the public domain and make books to film movies. 

If story writing comes naturally to you, however, don't worry about it. Get a priest to read it and one other person and you are good to go! However, for most of us, we will want to find books to film instead of getting into character and story building.

Books To Film Productions: Pros...
There are many pros to making a film from a book. Including:
No story fabrication needed
Books already follow a solid storyline
Research is done for you
Novels boost your credibility
No need to find witty phrases
No Story Fabrication Needed
For those of us who do not find story writing natural, good sources of movie material include historical events that need to be told and old novels.
A book whose copyright has not been renewed within the last 75 years is in the public domain and is free to use.
Books Already Follow A Solid Storyline
Try to find well-loved novels that have not yet been made into movies. Using such novels provides good story structure. 
Plus, most old novels do not require the complex special effects needed for your dragon story. In this library of old stories, you can "hire" the master story-making minds from across the whole history of literature. 
Research Is Done For You
The easiest original stories to create are either fantasies or ones that take place in present time.
The reason for this is because there is little or no research required as compared to historic movies. When you use a novel, the research is already done for you by the author. 
Novels Boost Your Credibility
Another pro to looking for books to film, is that if you like it, other like-minded people probably do as well. These people often look to see if a movie has been made of this novel. 
If you have made one, this is a great way to get people immediately interested in your business and the other movies you sell.
No Need To Find Witty Phrases (They're Already There!)
These stories are usually not only well-structured, but also well-worded. Just listen to this wonderful line of witty literature, "If, sir, you, sir, choose to chew, sir, with the Goo-Goose, chew, sir. Do, sir."
I'm just kidding, and do NOT choose your favorite Suessy as perfect movie material. (They are fun, but don't follow a very solid story-line) There really are some very great and well-turned prose in the literature world with real words, a solid storyline, and are sometimes even filled with action. 
All genres can be found in literature. And remember it is not a shameful thing to use good stories that are not all your own. 
Walt Disney formed his career around the retelling of fairytales. 
...And Cons
The one problem you may run into with using old stories is the fact that you love them so much. You want every word of the story and dialogue.
I'm sorry, but you are going to have to delete A LOT of the speaking and possibly whole sections of the storyline.
General Lee in the movie Gettysburg says that as a general, "You must wish the death the thing you love." He goes on to say that, "No other occupation demands it."
I must here say that there is one other occupation, and that is scriptwriting as you look at books to film. When talking to Mr. Morlino about this painful employment, he put it as though you must, "Be willing to kill your darlings."
Here's What You Gotta Do

Be Ready To Sacrifice
Find A Friend Who Will Criticize Your Script
It is very helpful as well as useful to have someone who will honestly tell their opinion on the necessity of content close by when you are making book-based scripts.
This needs to be a person who is willing to say, "No, you really don't need that line in your movie. It does not affect the integrity of your story." Having several of this kind of person around will really help you make your script as concise as possible. 
Less Is More
If it helps you feel better about deleting so much, consider what this purge does to the length of your movie. 
For example, a good-sized movie is usually around two hours long. BBC's 1993 Pride and Prejudice, which is very similar to the book, is five hours and twenty-two minutes long. Even so, there is a lot that is taken out as compared to the book.
That is really long. Not only does such a lengthy movie take many months to shoot, but it is also one of those movies that a viewer can't watch very frequently because he must dedicate the entire week to watching it. 
Don't get me wrong: there is nothing wrong with Pride and Prejudice, and it is one of my favorites. It just is not a very good movie model when you are bringing books to film, especially with your first few movies. Definitely try to keep those under two hours.
Get The Good Stuff From Your Library Of Books To Film
So, you've deleted your Dragon In Peril story and are ready with your favorite novel to make into a movie. Once again…
Now what?
When selecting books to film, try to choose ones with a solid storyline and strong characters. The first thing you should do is skim through the table of contents and write down a list of the strictly necessary chapters.
Although some of the content is all right while you are sitting with your tea, cuddled up with your blankie, and reading the book, the scene that tells the entire history of the Gordon family is quite lengthy for a movie, and sometimes only adds confusion for the audience. We had to make this adjustment when we were making Outlaws of Ravenhurst.
There just isn't enough time during the span of a movie to keep up as the viewer. Make your list of chapters and don't look back. 
Start Writing!
Now it's time to begin your writing. Write it word-for-word first. Then go through and purge.
Now's the time to kill your darlings. Take out anything that seems unnecessary. Make the lines more concise. Shorten your scenes. If there are any lines that are too lofty for a fourth grader to understand, simplify it.
It is best if the audience can follow with ease. Most people watch movies to relax and don't want to feel as though they are straining all of their thinking faculties to interpret your fifteenth century English.
Get Advice
Once your script is about 120 pages long, turn it over to someone who you trust who will catch the grammatical mistakes you may have made.
After you have made these edits as suggested, choose a priest and send it to him to look over for any theological errors there might be.
This is a must do!
Even if the story is not particularly Catholic, you don't want to make a movie that is theologically incorrect and even a slight danger to faith, especially the sensitive faith of young children. Although you are not intending it to be so, certain small things may escape your notice.
Now buy your costumes and hit the studio! For ideas on how to make a movie on a budget, read this homemade movies page!
Hard Works = Ample Rewards
Even though it may be difficult, the best movies you can make as a low-budget filmmaker are books that you have turned into films.
The story is already tried and proven to be well-liked. People may be looking for these movies already. Your script may be work, but the story writing aspect has been removed. For a guide for making a script, view our screenwriting page.
You must wish the death of the thing you love, but the most healthy trees are the ones which have been pruned. So also is it with books that you turn into films.

Buy Our Books to Film Movies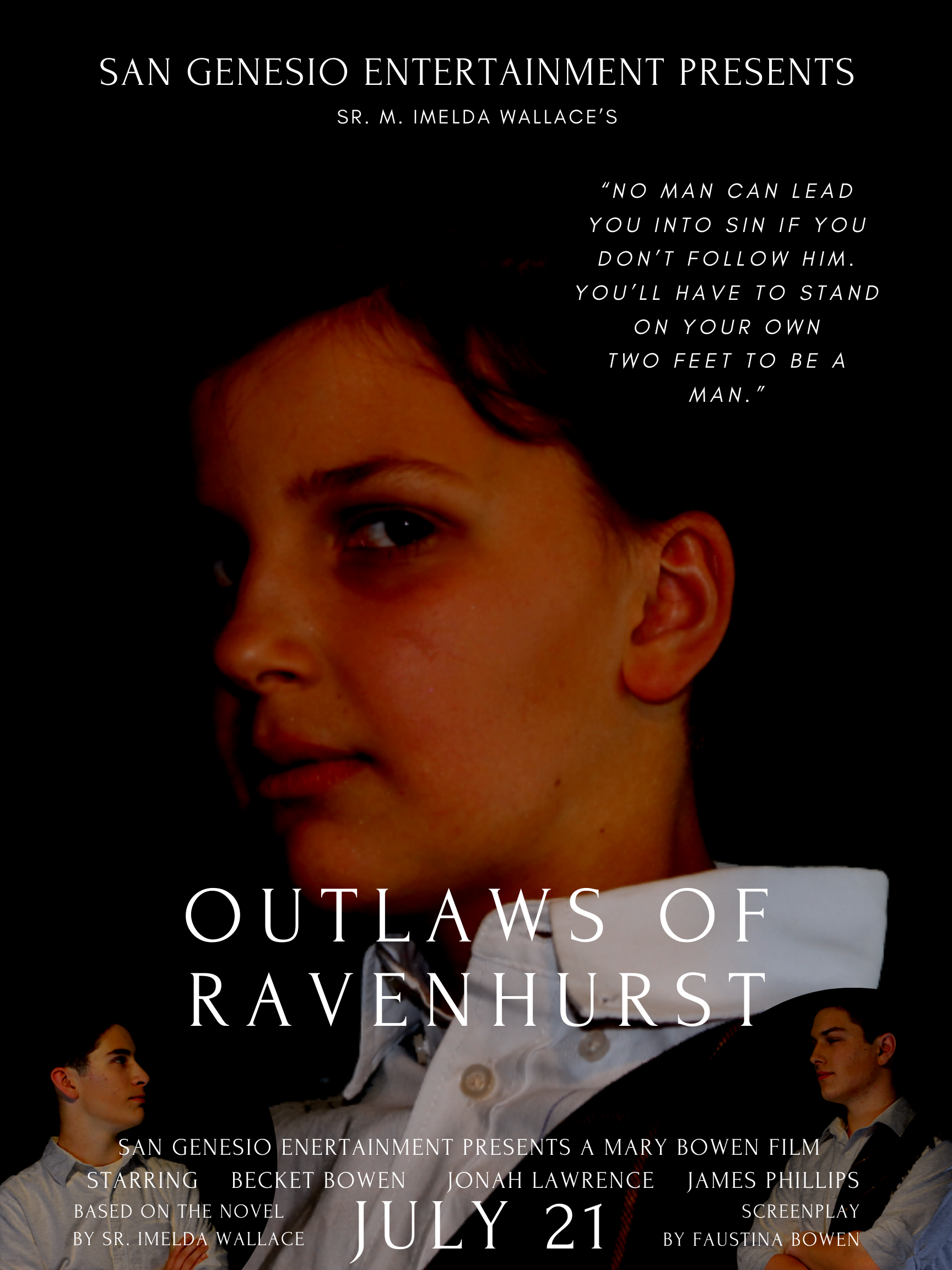 Based on the beloved novel by Sr. M. Imelda Wallace, Outlaws of Ravenhurst takes place during the dangerous years following the Protestant Revolution when the Catholics in Scotland were denied the right to true worship of God. It reminds us of our past and encourages us to hope in the future.
Inspired by Anne Carroll's Christ and the Americas, this film tells the true story about the establishment of the Second Mexican Empire in 1864. It is a tale torn between loyalty and betrayal, brotherly love and hate, Catholic monarchy and Liberal democracy.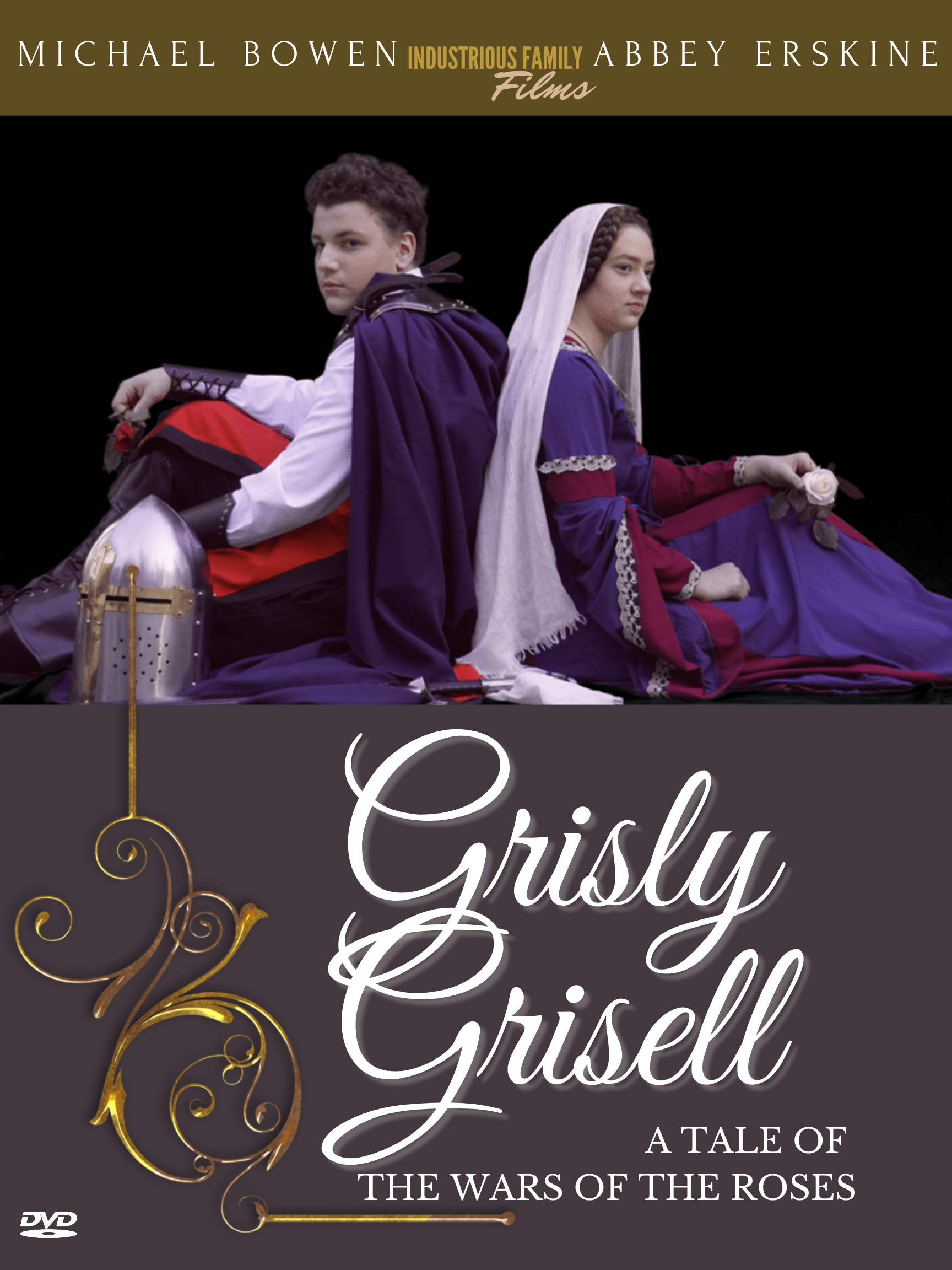 Based on the novel, A Tale of the War of the Roses, by Charlotte M. Yonge, this movie takes place during the English Civil war. It is filled with knights in shining armor, battles and rebellions as well as an undercurrent of romance. Grisly Grisell has something for everyone to enjoy.