How To Make Your Own Movies
Read On To Learn All About Movie Production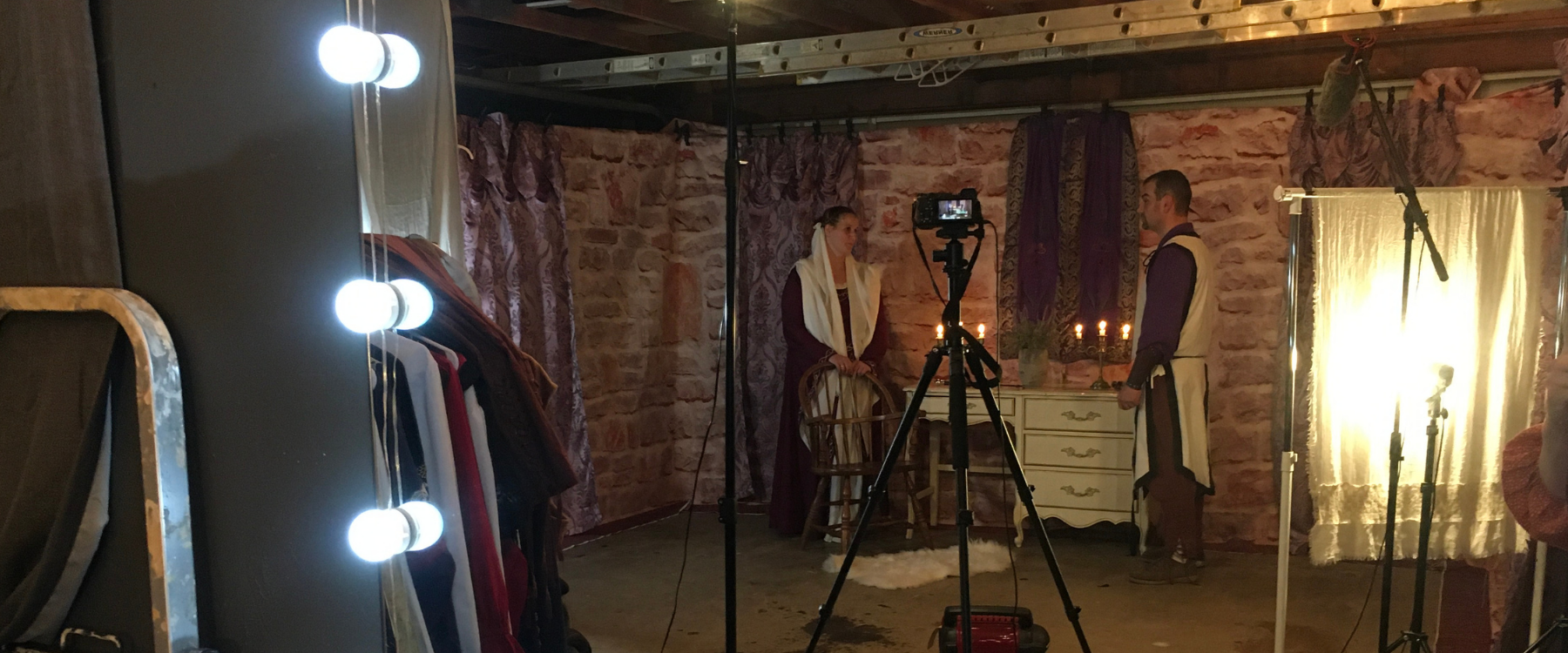 Want to be a movie maker but not sure how to go about it? Don't worry. Here is a list of pages that will get you going in no time!
You probably think that making good homemade movies might be a fun project, but believe it is an expensive and altogether out-of-reach dream. Although Hollywood movies do usually cost an outrageous amount of money to make, yours don't have to. Read all about how to:
Work hard to make your funds
Be careful with how you spend them
Create a project budget, and  
Stick with it. 
You are sure to come out on top with homemade movies of decent quality. Let's make that dream a reality! Read More...

Screenwriting can be hard. That's why we've made this page which has simple tricks and tips to make it easier for all you aspiring filmmakers. Complete with:
Where to find material for screenplays
Picking your genre, and 
Forming your story
You will be happily typing in no time! Read More...
The easiest and probably most successful movies you make will, in all likelihood, be the movies you have made lifting lines from your favorite books. Making books into movies has many benefits including:
Popularity,
Solid and proven storylines, and
Credibility for your business 
Read this guide to find all the steps to taking great stories from books to film. Read More...
Nervousness! It's the director's worst nightmare. It doesn't matter how a person shows his nervousness, it generally, though unintentionally, is counterproductive and ends up slowing the whole film day down. This page will help you:
Understand the nature of nervousness,
Tackle stage fright, and
Organize your own acting guild
Read all about becoming an actor here!
Watch Our First Ever Films!
We first started making movies in 2015 with shorts and music videos. Right now, we have a collection of our earliest movies in the categories of:
Remember to never be ashamed of your early productions. We learn by doing our best where we are and moving forward. Please join this group on MeWe and share your films with other independent filmmakers!
Leave a reply
Sign Up By Email
Enter your email address to subscribe to this website and receive notifications of new articles by email. Join 240 other subscribers.

We Respect Your Privacy.