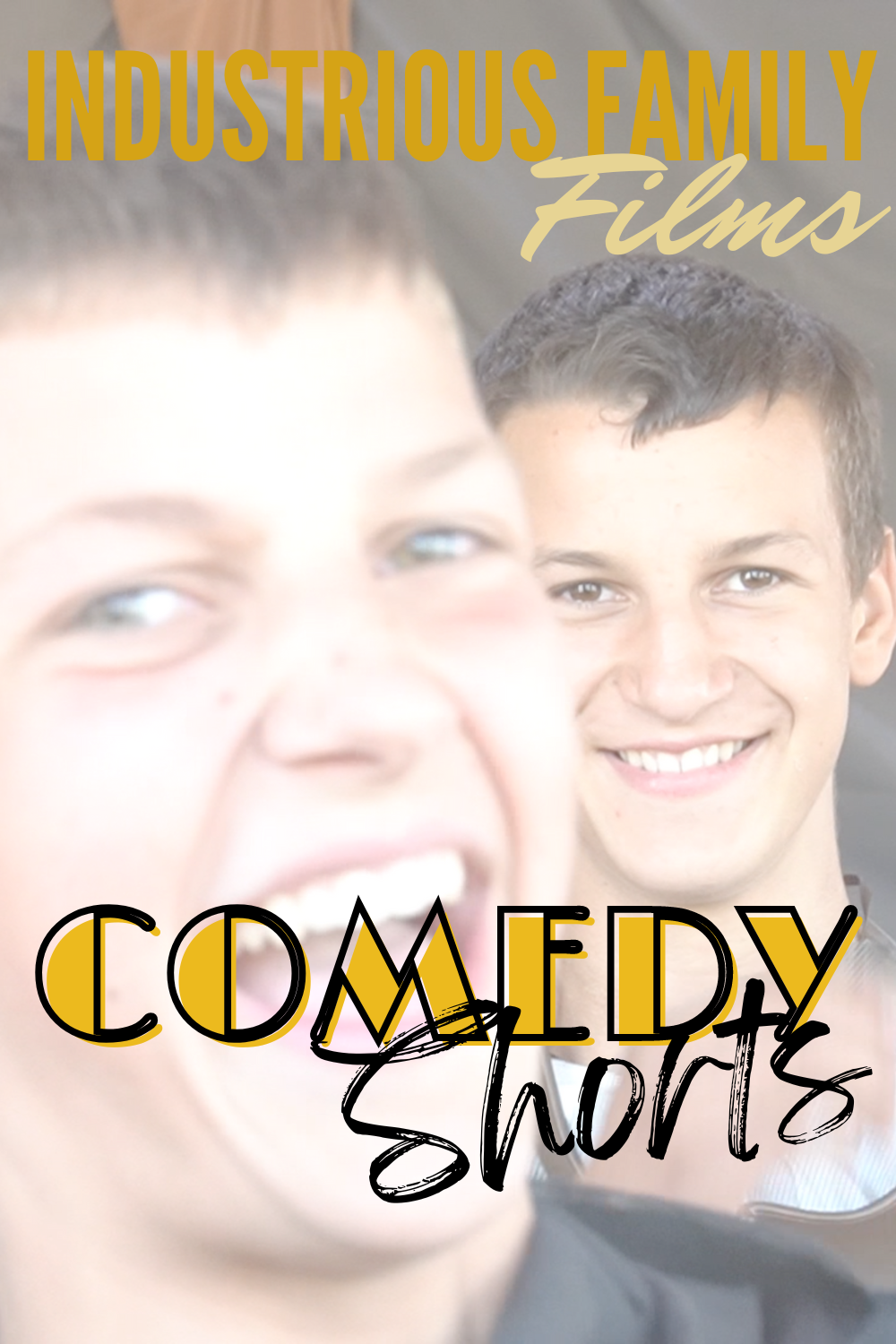 Here are a few fun comedy short films that we have really enjoyed making and I'm sure you and your kids will love watching. Kids love comedy. And, honestly, who doesn't like a good laugh?
One of the reasons VeggieTales has been so popular for so long is the fact that the episodes are funny, but they also offer a lesson. After all "Just a spoonful of sugar makes the medicine go down."
Sesame Street and other popular children's films can lose children's interest because they push the learning side so hard. These films also disappoint parents because they have inappropriate content. The films you find below have neither of these unpleasantries.
Many of these films will be mostly fun with a little bit of a lesson (mostly grammar lessons!). They are a super fun way of learning and being entertained without crude or obnoxious situations often offered in secular children's entertainment. 
This is a genre we are hoping to grow in, so please check back here for information on our comedy short films often!