How To Make Sauerkraut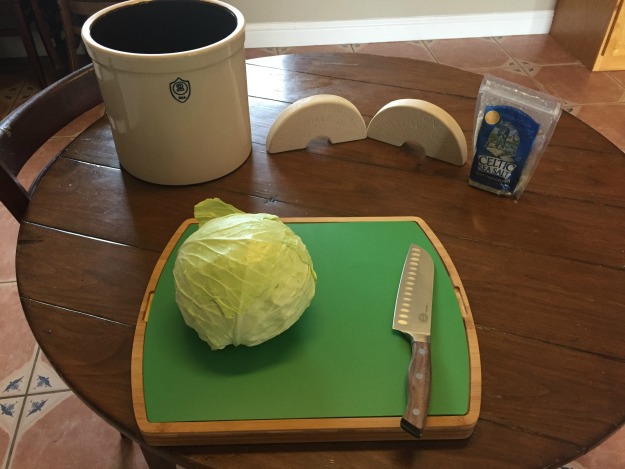 "Fermenting Your Own Sauerkraut Is As Easy As Shred, Mix, And Set Aside!"
Many people enjoy eating their own sauerkraut. It's simple to make and is very beneficial! So without further adieu, here are the simple instructions on how to make your own.

How To Make Sauerkraut: What You'll Need

All that is needed to make your own sauerkraut is:

1 head of cabbage per quart of container space

1 tablespoon Sea salt (preferably Celtic)
A sharp knife
A large bowl or crock
A food processor (optional)
If you are using a large bowl, you will need a quart jar

Let's Get Mixing!!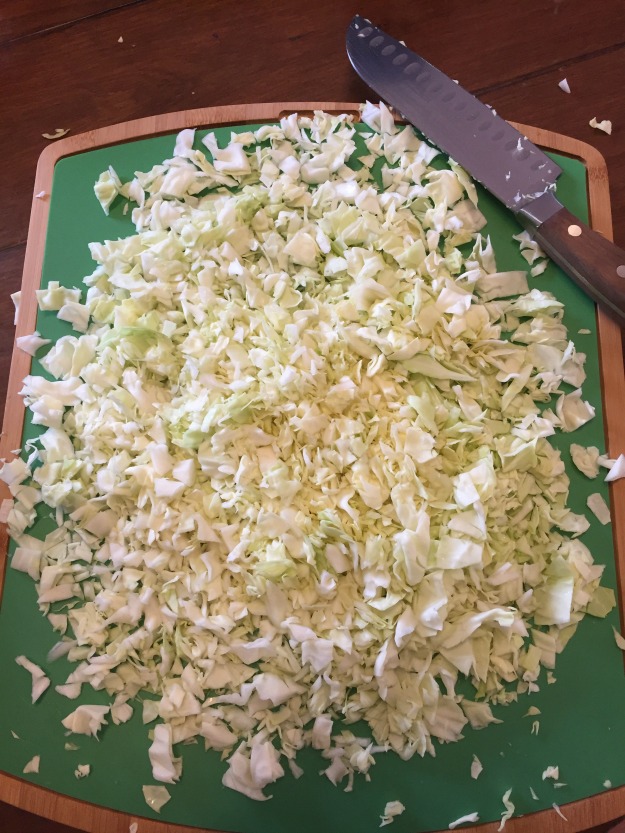 Begin by chopping up the cabbage into small pieces, or shredding it in the food processor.

Then, put it into the crock or large bowl and add a layer of sea salt.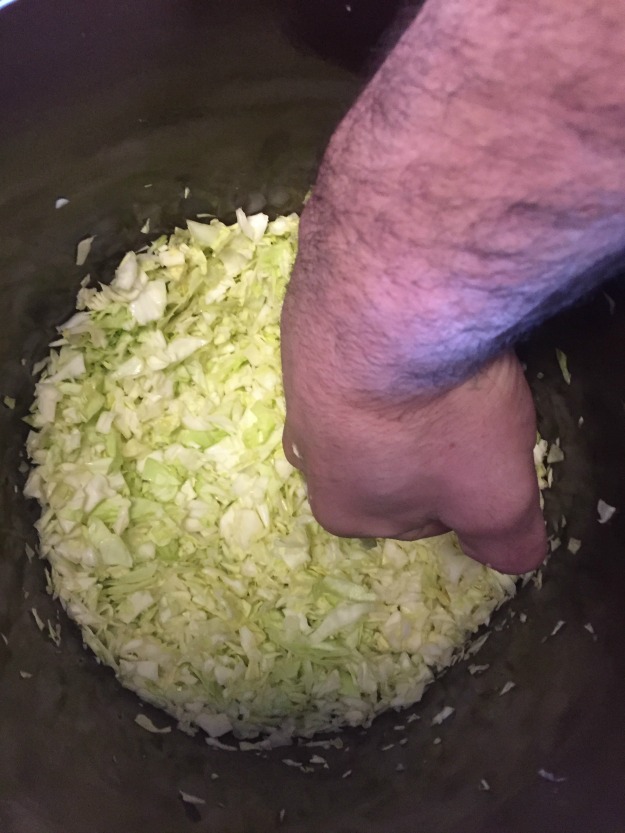 Next, punch and mush until the cabbage becomes watery.
If you are using the mason jar and bowl method, when the cabbage is watery, add it to the jar.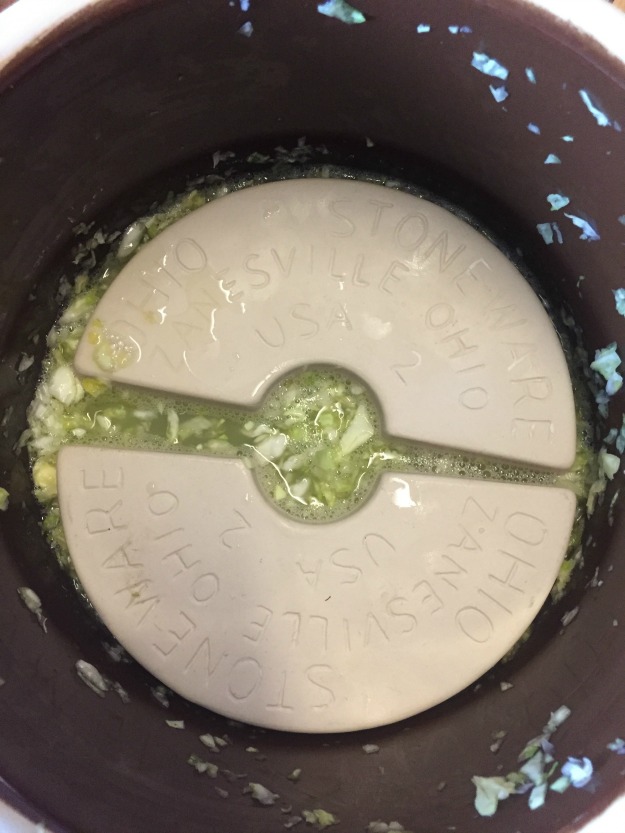 Put a weight on top. Be sure that the water is completely covering the cabbage!
For those with a mason jar filled with cabbage at this time: before you start shredding the cabbage, save a leaf of it.
At this step, put the reserved leaf on top and fill a drinking cup with water and set it on the leaf. This will hold the cabbage under the water. 
Cover with a tea towel and a rubber band so no bugs get into it. Let it ferment at room temperature.

It will take 5-7 days to lacto-ferment. Taste your sauerkraut and use it when you like the flavor. The longer it sits, the less crisp the cabbage will become and the more tangy. It will have stronger probiotic qualities as well.
Once you think it is ready, fill up quart jars and keep refrigerated.

---
Thanks for reading this recipe!! I wish you all the success of a happy sauerkraut fermentor!!
I've been the main sauerkraut maker for about a year now. This last time Mr. B made it and provided the pictures for this page!!
Thanks again,
-Teen-A

---
Home
› How To Make Sauerkraut
---
---

Subscribe To The Industrious Family Gleaner!

We Respect Your Privacy.