Hello!

In this issue of The Gleaner: a Hildegard Medicine book guide, a new movie review and a Shakespeare review. Plus pictures of our sheep shearing adventure, a St. Michael coloring page and a guest post we were asked to write about our GAPS story--a story that begins with a search for a diet that would replace anti-epileptic drugs. All this and more in this issue of The Gleaner!

Don't forget we love hearing from you--so please feel free to hit reply if you have any questions or just to say hi!
---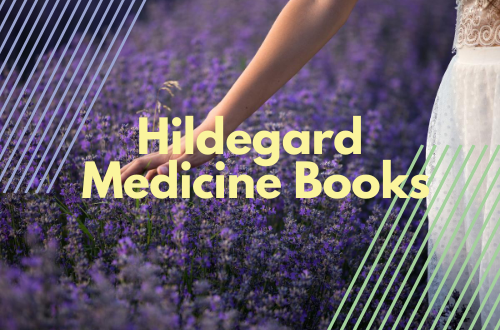 Indispensable Hildegard Medicine Books
Hildegard medicine is an approach to health with specific techniques and remedies that were revealed by God through inner locutions, and taught by St. Hildegard, a doctor of the Catholic Church. In a nutshell, "Hildegard von Bingen advocated a balanced diet, sufficient rest, alleviation of stress and a wholesome moral life."

---
---
Last month, Teen-A had the opportunity to participate in a week long drama camp. At the end of the week, the campers performed a short play based on The Greatest Showman. Teen-A was casted in the main role as P.T. Barnum. The actors sang several songs from the movie and also showed off their dancing talents on the stage.

On her arrival home, we watched 20th Century Fox's The Greatest Showman and are happy to provide you with a review!

---
Young Adult Book Reviews: The Merchant Of Venice
Crack into the humorous and poetic mind of William Shakespeare by reading his work, The Merchant of Venice. This play follows Bassanio as he seeks to win the heart and hand of his love, Portia. Along the way, the reader also meets the merchant Antonio, who has made a horrible bargain with the miserly and blood-thirsty Jew, Shylock, to fit out his friend Bassanio.

---
Our Next Movie In Preproduction!
This week we had our first Grisly Grisell cast get-together! We kicked off the evening with ice breaker games. Many of the cast members had already met but we invited two new families and we can't wait to showcase their talents!

We moved the party indoors and held auditions. While another activity was underway, the script supervisor and I casted. After we announced the roles, we read through the entire script which elicited from at least one cast member. After that, we got the costumes out!

It's going to be a great movie!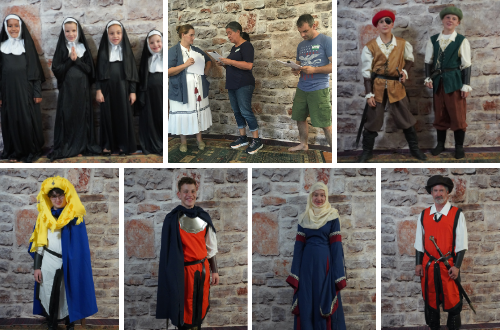 Sheep Shearing
We sheared our two new sheep! First we washed them on the goat milking station. We used dawn soap and warm water then we rinsed her with the hose. A lot of dirty water came off so that means that she was cleaner when we were done! Then we sheared them. Here are a few of the best pictures from the event...
---

---
"Michael" means "Who is like God?". These words were spoken by the archangel challenging Lucifer. The battle between St. Michael and Lucifer is a well known literal history to Christians throughout the world.

St. Michael and Our Lady are our main protectors against "the wickedness and snares of the devil". Remind children to pray to St. Michael whenever they feel lonely, scared, or tempted. His feast is September 29th.

---
DaMama was very honored when she was asked by honestbody.com to share our family's GAPS story.
The article was recently published on honestbody.com a site ran by Melanie Christner a GAPS practitioner. Melanie has an excellent newsletter that usually contains recipes and meal planning ideas for GAPS families. We highly recommend subscribing to her newsletter if you are interested in the GAPS lifestyle.
You can read DaMama's article "My GAPS Story" on honestbody's blog.

You May Also Like:





---

Help keep us on the web by spreading word of mouth buzz. Share, follow, like, and forward. We love when you share about us on your favorite social media platform!


The Industrious Family
IndustriousFamily.com
---