San Genesio Entertainment's Blog
Your behind the scenes peek into making Catholic movies. San Genesio chronicles its adventures in movie making. Keep current on all things from fundraisers, casting and auditions to current movies, festivals and screenings.

August 9, 2019

Maximilian (Michael Bowen) von Hapsburg's idealistic world sees its dawn when he is asked by France to establish a monarchy in Mexico. His wife, Carlota (Faustina Bowen) encourages him to take the throne and free Mexico from both debt and tyranny. After support from France is withdrawn and the President of Mexico is on the rise, Max and Carlota must fight separate battles to save their adopted country
June 19, 2019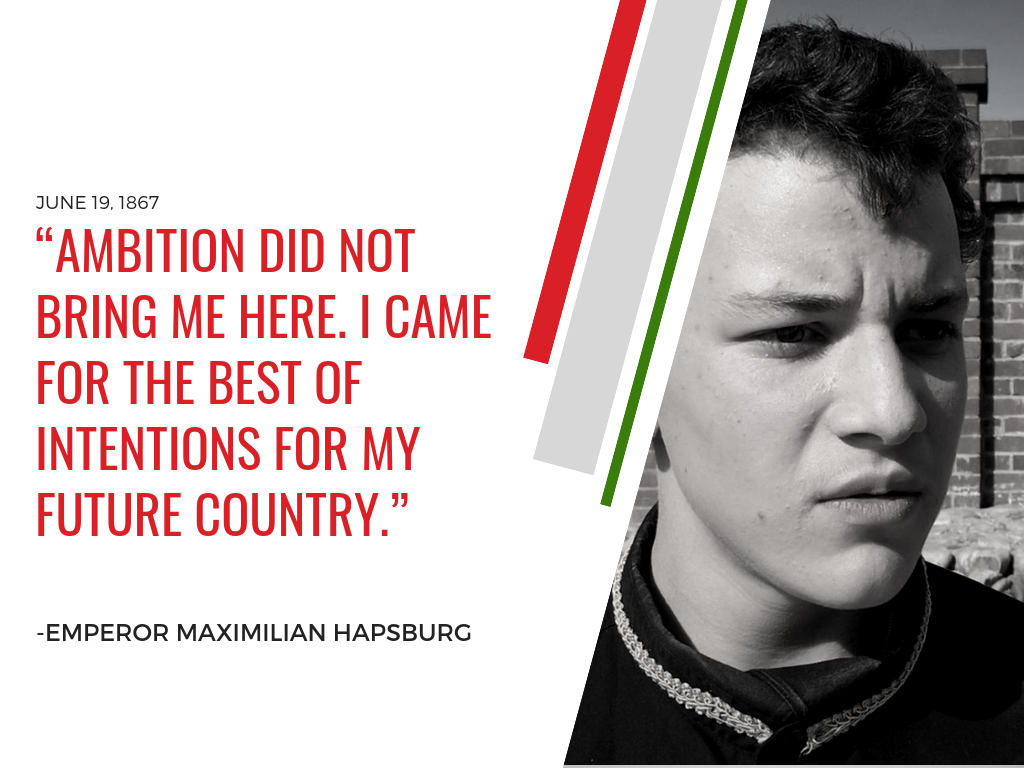 In honor of the day that Maximilian gave the ultimate sacrifice for his adopted country, Outlaws of Ravenhurst premieres on our YouTube channel.
 Please continue to support us by buying our DVDs. We will be making our movies available on YouTube. Subscribe to our channel so you don't miss out!
 Haven't seen Outlaws of Ravenhurst yet? Subscribe to our channel and watch it now!!!
June 1, 2019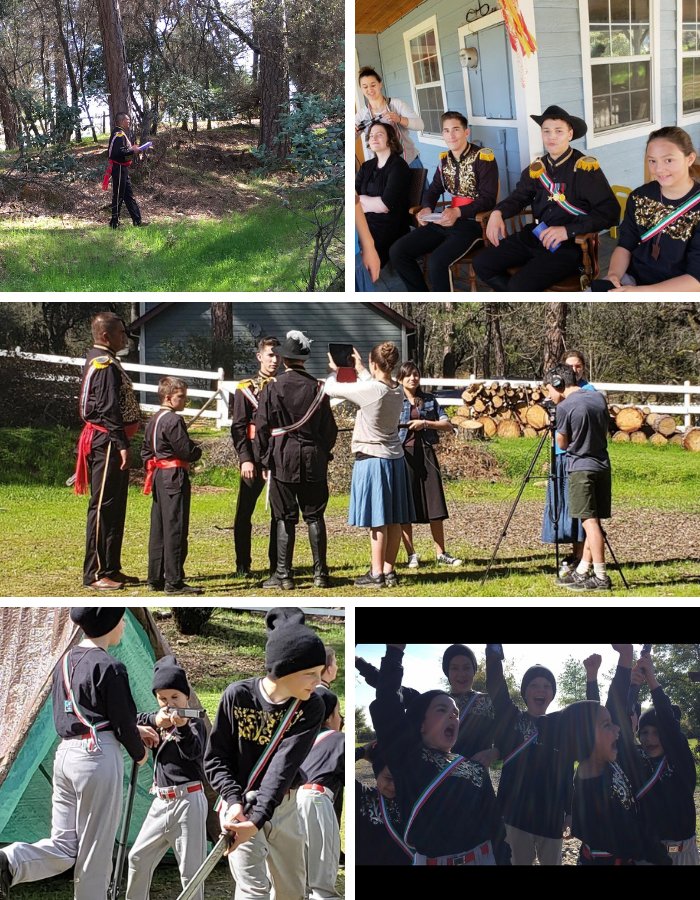 April 23, 2019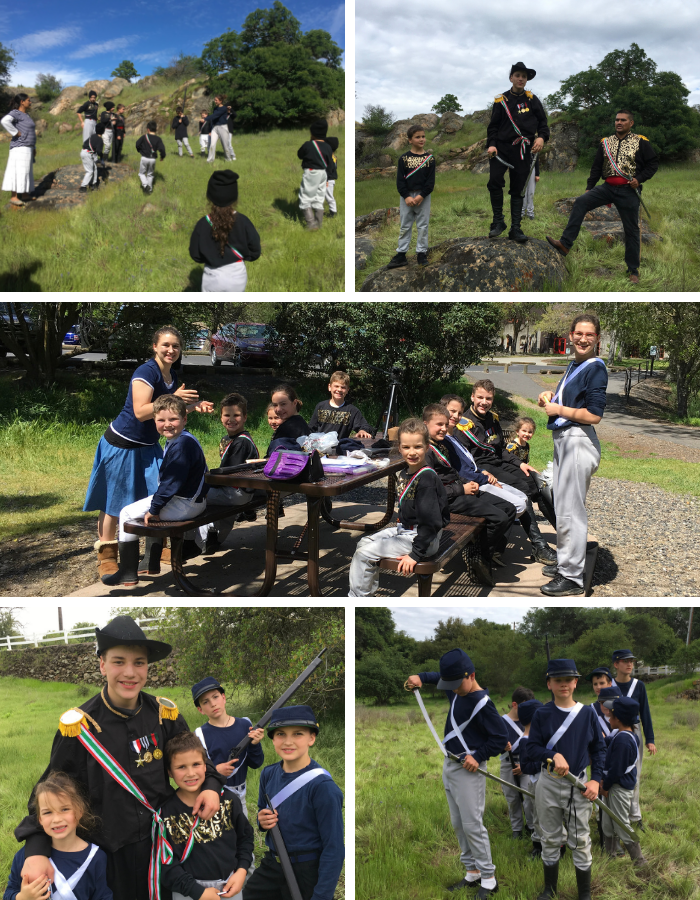 Some of our scenes asked for battle. So to an open field with a bunch of costumed kids and our recording we set out. To get in the mood for the war, we all stood in a circle and practiced "Bang! Your dead!". 

Then out into the field we went, and charged at each other: dying and killing as we went. Bunches of soldiers and bunches of fun!

April 4, 2019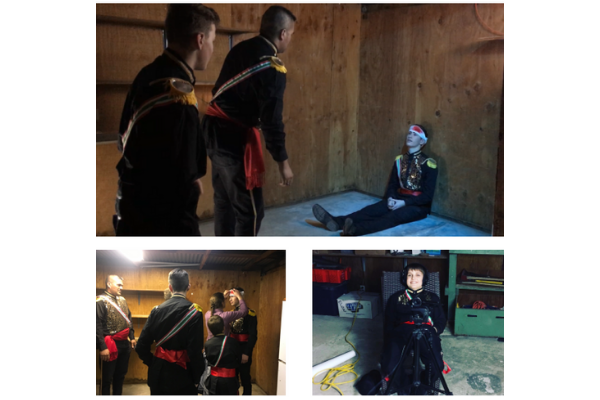 After their defeat, Max and General Mejia are once again united with General Miramon. It is now that they realize how they were betrayed and who it was.

Bottom Left: Faustina Bowen gets James Phillips' bandage looking authentic. 

Bottom Right: It was a typical December evening and Becket Bowen, although perfectly willing to help out, found himself very cold as he ran the volume camera!

April 3, 2019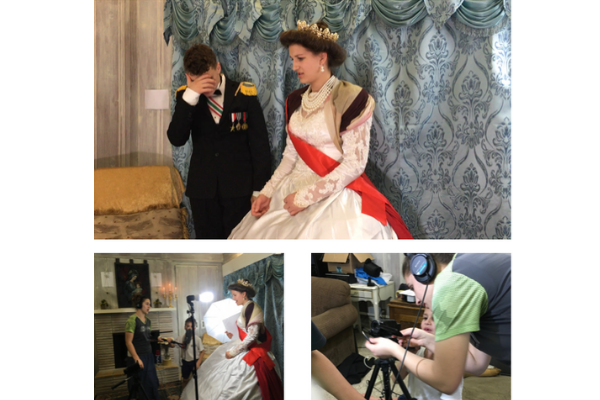 Carlota hears of the terrible tragedy that now faces Max through Napoleon's withdrawal of troops. She sees his weakness and how much he is leaning toward abdication. She presses him to stay and determines to go to France and convince Napoleon to keep his vital promise. 

Bottom Left: Mary, Faustina, and Declan Bowen sing Christmas carols into the microphone as they wait for "Quiet on the set!"

Bottom Right: Mary Bowen makes sure that Declan Bowen has everything ready for "Action!"

April 2, 2019
The French have officially withdrawn their troops. Max is now left with only his few loyal supporters, the infant army must be trained.

On top of all these worries, Franz Josef is also urging Max to come back to Austria and leave Mexico to fight her own battle. Max is faced with a decision. He will stay, return loyalty to his followers and fight to the bitter end.

April 1, 2019
Sorry you haven't heard from us in a little while. San Genesio Entertainment had put cameras down and moved headquarters! But we are going to start up filming Queretaro shortly! Here are a few things that we did last.

Benito Juarez (1806-1872)

One of Mexico's most influential political figures was President Benito Juarez who was also a committed Mason and atheist. After a liberal revolution which over-threw Santa Anna in 1854, the new leader of the government's slogan was "Nothing by force, everything by law and reason."

Freemasonry influenced Juarez's political outlook and he saw himself as a liberal and reformist. Juarez issued the Laws of the Reform, which confiscated Catholic Church property. His membership in the Masons undoubtedly influenced his antagonism towards the Catholic Church. 
Because he boasted his adherence to liberalism and democracy, Juarez was strongly supported by the United States when Maximilian came to Mexico. During his presidency, Juarez rigged local elections and put his own men in local offices.

He tried but failed to build a secular education system to replace the destroyed Catholic system. Juarez escaped being called to full account for what he had done to Mexico by dying of a heart attack in on 1872.


Information from Christ in the Americas and reginamagazine.com.
December 30, 2018
Shoots, shoots and more shoots over this past weekend! We have shot scenes 3, 4, 6, 18, 10 and 22 in the last few days! 

December 19th: Meet the Characters!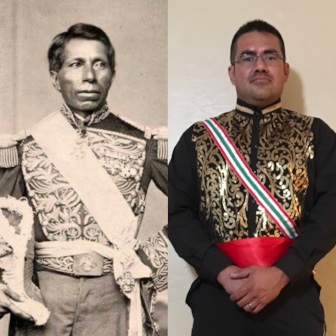 General Mejia
San Genesio Entertainment is overjoyed to welcome Gabriel Pimentel who will be acting General Tomas Mejia. Mejia is confidant and level-headed. He always reminds Max of both the good and the bad of every situation. Mejia is ready to stand alongside his Emperor through thick and thin. 

General Bazaine
Frank Lawrence will be General Bazaine, the French general sent by Napoleon III to help the traditional Mexicans win some ground in the fight for the establishment of a monarchy in Mexico. He was the winning general at Puebla, where he received his first major victory on Mexican soil.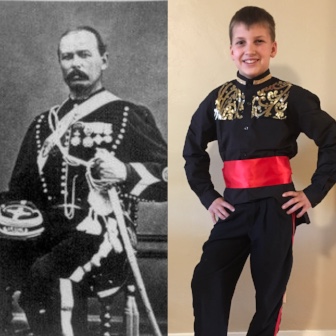 Colonel Miguel Lopez
In his smashing return to the screen, Becket Bowen will play Miguel Lopez. Miguel is willing to do anything to please his Emperor and is a confidant of Max's and serves as a reporter and gate guard in the story. When the city of Queretaro falls, all Lopez worries about is the safety of Maximilian.

November 9th: Meet the Characters!
Emperor Maximilian I of Mexico
Michael Bowen will star as the second and last emperor of Mexico, Ferdinand Maximilian von Hapsburg. Max is a sentimental idealist, liking poetry and gardens. When he is asked by Napoleon III of France to accept a monarchy in Mexico, Max is against the position. However, the notion of a romantic rescue appeals to him. Maximilian is inspired by his wife, Charlotte and finally accepts the offer. Their Mexican adventure begins.

Empress Charlotte of Mexico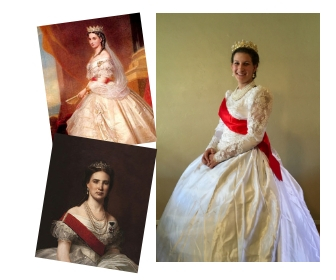 Faustina Bowen will be portraying the heroine, Charlotte. As a committed Catholic, "Carlota" sees the mission to Mexico as one of service to Christ. She believes that monarchy is the best form of government and makes every effort to persuade Max to accept the throne. During the reign, she proves to be a strong personality and contagious positive outlook which soon rubs off onto Max.

Let's Get This Show On The Road!
Proposal accepted.
Script on the overview.
Casting casted.
In Max and Carlota, we will be presenting a time in history which is largely covered up in our modern time. After being assured of French support for at least three years, Franz Josef's younger brother, Max, goes to Mexico to establish a monarchy and free Mexico from both her debt and tyranny.
After only a couple months, however, France breaks her promise and Napoleon III brings his troops back. The outraged wife of Max, Carlota, then goes to Napoleon to try and persuade him to keep his vital promise.
Hearing his refusal, Carlota soon goes insane and never returns to Mexico. Upon hearing the loss of his wife, Max decides to stay and fight Juarez's army and free his adopted people from the cruel president. He is ultimately overcome, resulting in his execution at the hands of his enemies, far from his home.
As a rather depressing historic period, in Max and Carlota, we would like to make the audience feel inspired even though the good guys do not make it up on top. This movie will be focused on the rise of European traditionalists during the reign of liberals in Mexico.
About Us | Contact Us | Privacy | Terms Of Use
Copyright 2019 - San Genesio Entertainment - industriousfamiliy.com - All Rights Reserved