San Genesio Entertainment's Blog
Your behind the scenes peek into making Catholic movies. San Genesio chronicles its adventures in movie making. Keep current on all things from fundraisers, casting and auditions to current movies, festivals and screenings.

May 26, 2018

Blooper Reel From Execution Scene 
May 14, 2018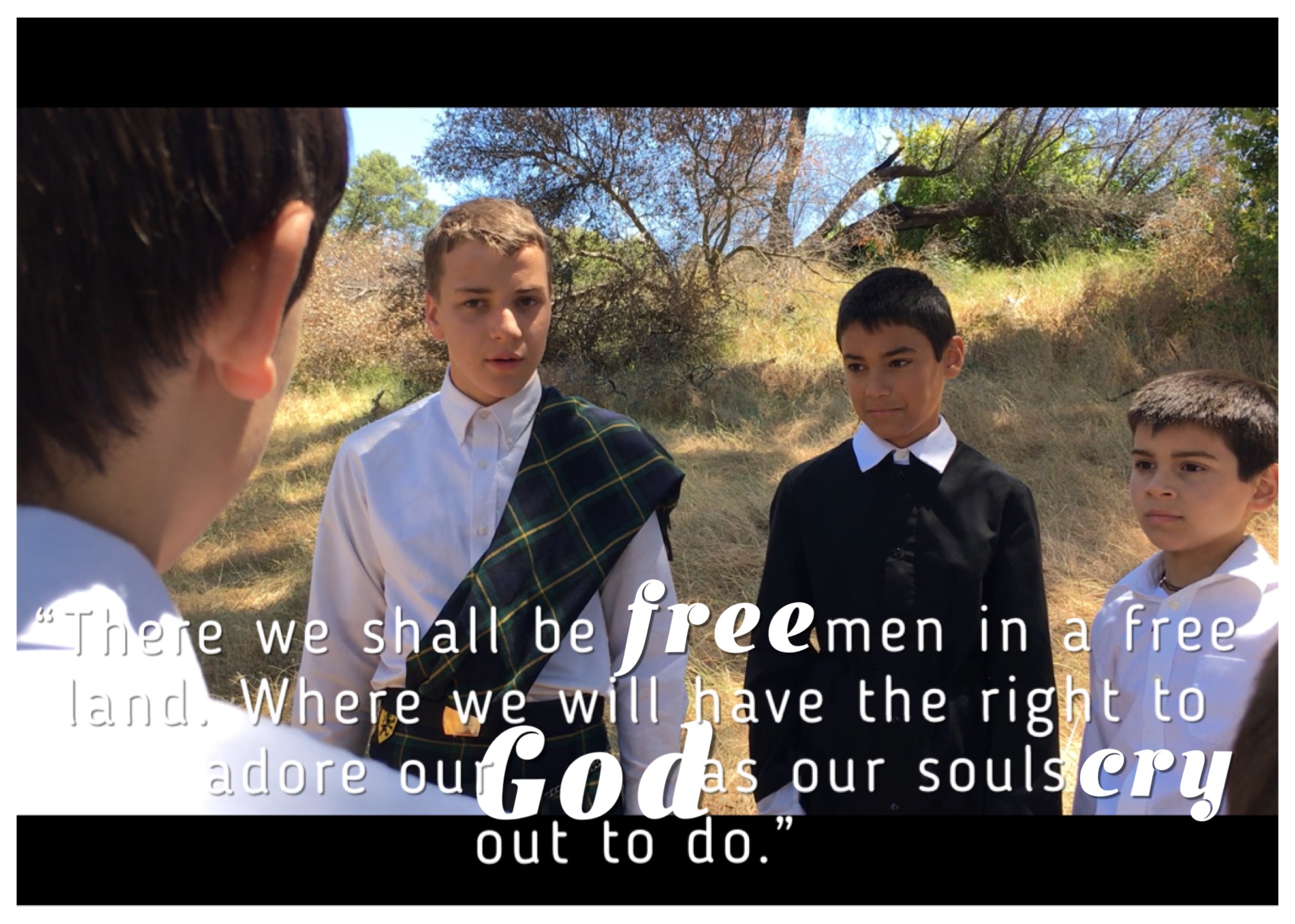 May 12, 2018
April 30, 2018
Outlaws of Ravenhurst's execution scene that we shot yesterday although fictitious, typifies the martyrdoms of the English martyrs during the years of 1534-1680. The consequences of the protestant revolt were felt in Ireland and Scotland as well. St. John Fisher, St. Thomas More, and St. Edmond Campion are the most venerated of the English martyrs.

April 20, 2018
George Abell is happily living a farmer boy life in colonial America. When his foreign uncle, Sir Roger, claims him and takes him to Scotland to be the Earl of Ravenhurst--the much longed for Protestant Earl of Ravenhurst, no one can imagine what will happen next. Matters get desperate when Sir Roger and his sly comrade, Godfrey, cannot bend the new Gordon's will.

"There is nothing worth buying, not fast horses nor fine houses, not even a place in the king's court, if the price to pay is the fires of hell forevermore."

This full length movie is written, directed and performed by Catholic children for Catholic children and those who are children at heart. Starring Becket Bowen as Gordon, Jonah Lawrence as Sir Roger, James Phillips as Godfrey, and supported by a cast of first time actors, this movie is full of adventure and fun. 
Outlaws Of Ravenhurst unfolds following the bloody years when Catholics in Scotland were denied the right to true worship of God. It reminds us of our past and encourages us to hope in the future, come what may.
See Outlaws of Ravenhurst trailer Here!!!
April 15, 2018
Outlaws of Ravenhurst's premiere date has changed from June 30 to July 21.

It is officially set for July 21 and our special guest Jim Morino from Navis Pictures is coming all the way from Connecticut. 

Now is a good time to donate. The whole production has been made due to your generosity. We have spent less than $4,000 dollars to make this ultra low budget student film. Thank you for making it possible.

A little more is needed to make the premiere as fantastic as it deserves to be, so donate today and/or support our upcoming fundraisers!
Donate to San Genesio Entertainment!
Meet Jim Morlino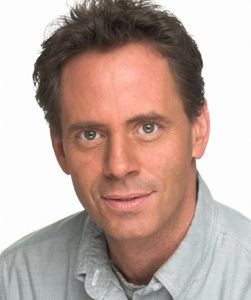 A life-long Catholic, Jim Morlino was born in 1959 in Los Angeles CA, and grew up in San Diego, CA where he received a BA in Music from the University of San Diego, and an MFA in Drama from the University of California, San Diego. He moved to New York City in 1989 and worked as an actor for a number of years in
Film, Television, and Theater. He then spent 10 years as an audio and video producer for various Catholic organizations and Charities.
In 2010 he started his own production company, Navis Pictures which specializes in the unique film genre of "Children's Cinema". 
Both of his independent feature films, St. Bernadette of Lourdes and The War of the Vendee have been broadcast worldwide on EWTN and sold tens of thousands of copies each. The War of the Vendee won "Best Director" from the JPII International Film Festival in Miami, and "Best Film for Young Audiences" from the Mirabile Dictu International Catholic Film Festival at the Vatican.  

Jim and his wife, Frances and their 6 children live in Danbury, CT.The War of the Vendee and Mr. Morlino inspired our director, Mary Bowen, to make movies. Outlaws of Ravenhurst is her first full length movie and having Mr. Morlino in attendance at the premiere is a great honor and very exciting! He has been a consultant and indispensable mentor throughout this movie making project.

There will be a meet and greet with Mr. Morlino where he will be signing copies of The War of the Vandee, and planning a special address to the young people.

March 23, 2018
In scene 12, Sir Roger is angry as he walks over to Gordon and trying to think out what he will do with this strong-willed nephew. Godfrey walks a little behind Sir Roger trying to sooth him and convince him to not do anything too hastily. 

February 9, 2018
February 3, 2018
As Gordon is crawling down the passage, he hears Sir Roger and Godfrey talking and moves in for a closer look. Through this small space of spying Gordon realizes just how wicked his "friend" Godfrey is. Godfrey has been working for months and has finally come up with a solution on what to do about Gordon and his religious disagreements. Therefore all that is left to be done is to convince Sir Roger that poison is the way to go. After succeeding, our two villains laugh at their own evil thoughts.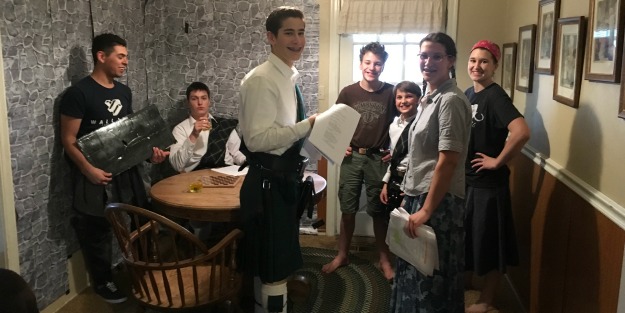 February 17, 2018
The scene we shot today, scene 2, portrays Sir Roger as he sees the Earl's Room the first time since he arrived home from America. To his angry surprise, the whole room has been rearranged. At the sight of the mantle covered with nick-nacks, Sir Roger flies into a rage at Betsy. After telling her to set things right, Sir Roger goes to find Godfrey, the culprit for the transformation of the room.
Jonah Lawrence stars as Sir Roger.
Kaitlyn Valdez plays the charming Betsy.
February 17, 2018
Betsy has reset up the room as Gordon, hot from his fight with Sir Roger, stalks into the room. He looks around the room in amazement. After a conversation on the situation as to the whereabouts of Lady Margaret, Betsy leaves the room and leaves Gordon to his punishment of staying in his room without food and water until he complies to Sir Roger's terms. Gordon finds a book while rummaging through the room. As it is with a note from his mother, Gordon finds it worthwhile to read to while away the hours. 
February 16, 2017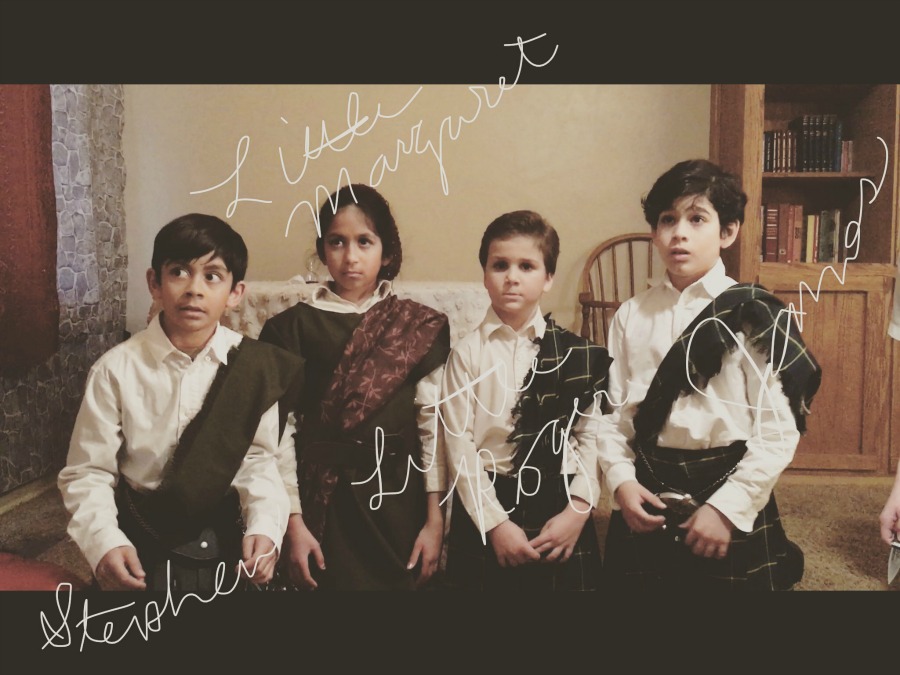 L-R Matthew Anderson, Clare Anderson, Declan Bowen and Luke Cavanaugh
In the book, Gordon finds a time of about forty years ago, when his father and mother were children. Mass is being said in the very room in which he now sits. All is peaceful until Bertrand, the very father of today's Godfrey, leads a band of soldiers into the room to break up the treasonable act. Sword clash and the little children, James, and Roger, watch as there grandfather is led out by the soldiers.
Matt Bowen as Sir Angus Gordon
The precious chalice on the altar is left untouched though greedy hands have threatened it. Fearing that Bertrand may come back for it, Stephen goes up the chimney with the chalice carefully wrapped in the altar linen. He was right. Bertrand reenters for the chalice and bullies Roger into telling of its whereabouts. When the dead on the floor start to move, Bertrand is out in a flash. The children, although terrified, are glad to be rid of the devil.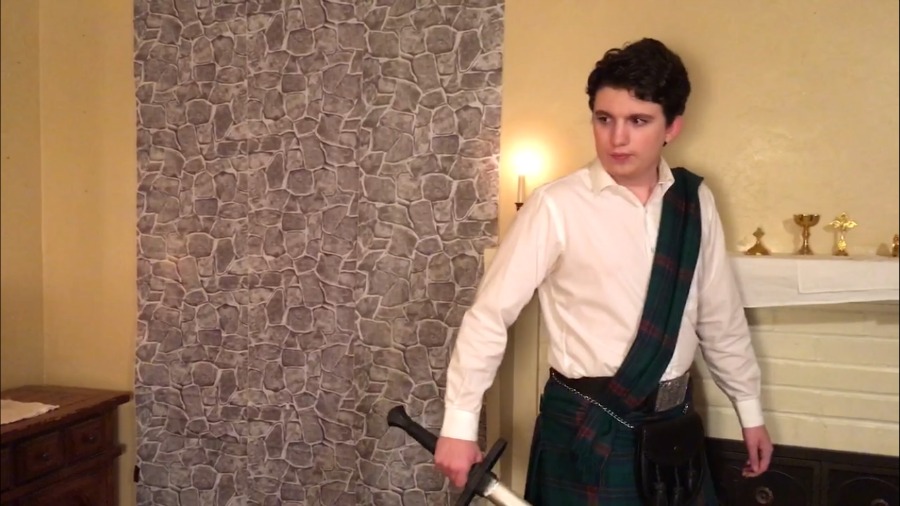 Ben Worley as Bertrand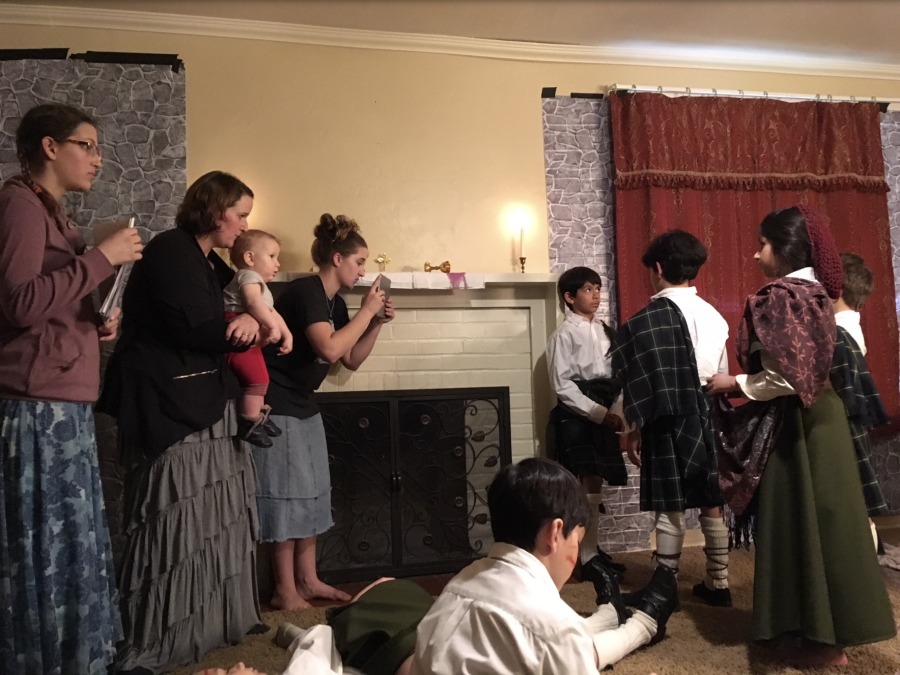 January 28, 2018
Tonight we showed the actors and their families what we have thus far of Outlaws of Ravenhurst. 
January 20, 2018
In the scene from this afternoon, Sir Roger, Gordon, and Godfrey are on the home stretch. Inside the coach, Gordon is worn out from his long journey and is finding sweet repose in a nice long nap. Godfrey and Sir Roger seize this moment to be sure they are on the same page and to discuss the one point upon which they do not quite agree: Lady Margaret. 
January 13, 2018
In the scene we shot today, Gordon meets Edwin, the only Catholic gate guard. After a short conversation with the soldier about his father, Gordon is disappointed to find that his mother has not returned home yet. Not only that, but will probably never be seen again before Gordon has grown up. Angry with his mother and Sir Roger, Gordon leaves into the woods to cry it out and gather his thoughts. 
We are very fortunate to be able to film this scene at such a beautiful location: the Noz Castle. 
About Us | Contact Us | Privacy | Terms Of Use
Copyright 2018 - San Genesio Entertainment - industriousfamiliy.com - All Rights Reserved