San Genesio Entertainment's Blog
Your behind the scenes peek into making Catholic movies. San Genesio chronicles its adventures in movie making. Keep current on all things from fundraisers, casting and auditions to current movies, festivals and screenings.

November 9th: Meet the Characters!
Emperor Maximilian I of Mexico
Michael Bowen will star as the second and last emperor of Mexico, Ferdinand Maximilian von Hapsburg. Max is a sentimental idealist, liking poetry and gardens. When he is asked by Napoleon III of France to accept a monarchy in Mexico, Max is against the position. However, the notion of a romantic rescue appeals to him. Maximilian is inspired by his wife, Charlotte and finally accepts the offer. Their Mexican adventure begins.

Empress Charlotte of Mexico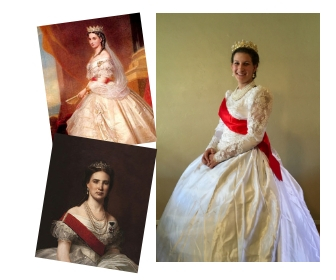 Faustina Bowen will be portraying the heroine, Charlotte. As a committed Catholic, "Carlota" sees the mission to Mexico as one of service to Christ. She believes that monarchy is the best form of government and makes every effort to persuade Max to accept the throne. During the reign, she proves to be a strong personality and contagious positive outlook which soon rubs off onto Max.

Let's Get This Show On The Road!
Proposal accepted.
Script on the overview.
Casting casted.
In Max and Carlota, we will be presenting a time in history which is largely covered up in our modern time. After being assured of French support for at least three years, Franz Josef's younger brother, Max, goes to Mexico to establish a monarchy and free Mexico from both her debt and tyranny.
After only a couple months, however, France breaks her promise and Napoleon III brings his troops back. The outraged wife of Max, Carlota, then goes to Napoleon to try and persuade him to keep his vital promise.
Hearing his refusal, Carlota soon goes insane and never returns to Mexico. Upon hearing the loss of his wife, Max decides to stay and fight Juarez's army and free his adopted people from the cruel president. He is ultimately overcome, resulting in his execution at the hands of his enemies, far from his home.
As a rather depressing historic period, in Max and Carlota, we would like to make the audience feel inspired even though the good guys do not make it up on top. This movie will be focused on the rise of European traditionalists during the reign of liberals in Mexico.
New Movie Project

Did you know that a Hapsburg ruled Mexico for a short while? Did you know that two Mexican representatives asked Napoleon III to supply Mexico a monarchy?

Did you know that the man chosen left his cozy home in Europe to help a nation that he hardly knew about? Did you know that promises made to him by his friends were broken?

Did you know that his adoring wife, who was the only strength in his life was swallowed by insanity during the drama of the Mexican Adventure? Did you know that Civil War-tossed America assisted in this man's downfall?

Did you know that this man was betrayed by a man whom he trusted? Did you know that he gave his life for his adopted country with the words "Long live Mexico" on his lips?

I did not.

I first fell across Maximillian and Charlotte in Christ in the Americas history book. After reading this chapter I retold the drama to my family and ended that it would make a great movie. At first I say this like someone should make this a movie and I usually end up commissioning myself with this charge.


I researched about this period for the movie and asked a few people if they knew anything about this time in Mexican history. I found that this story is hardly known. I found that the names Max and Carlota did not ring many bells and had to tell the story many times, which I did not mind doing. I find it strange that the rewriters of our modern history have so well covered up the story of the Catholic Monarchy that flourished for only three years during the presidency of Benito Juarez of Mexico.

Such a story needs to be dug up and what better way to revive it than by making it a film! But I need your help! We depend on fundraisers and donor support for costumes, props and equipment. We are working with a budget of $4,521 for this movie.

Luckily, we have a head start of $1,500 from our "Outlaws" premiere after we shared 20% with the actors. And all the proceeds from selling Outlaws of Ravenhurst will go to support this movie. Please show your love for San Genesio Entertainment and our Catholic values by becoming a member of San Genesio Entertainment with your donation!

Sept. 12, 2018
Getting ready to press Outlaws of Ravenhurst DVDs!!!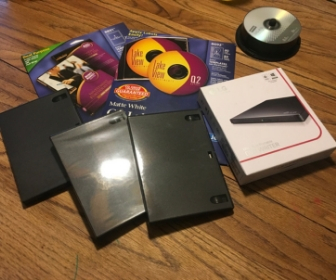 August 1, 2018
Event Video
Our Outlaws of Ravenhurst Premiere was a smashing hit. What a wonderful time we all had! Castle Ravenhurst (a.k.a. Noz Kasteel) was a perfect venue, and we were honored to have Mr. and Mrs. Noz in attendance. The movie Outlaws of Ravenhurst was directed, written and performed by Catholic children for Catholic children and children at heart. 
If you couldn't make it to the Outlaws of Ravenhurst premiere or want to reminisce, Mary has edited an event video:
New! Actor Interviews!
Read the answers to three interview questions from the cast of Outlaws of Ravenhurst! Read More!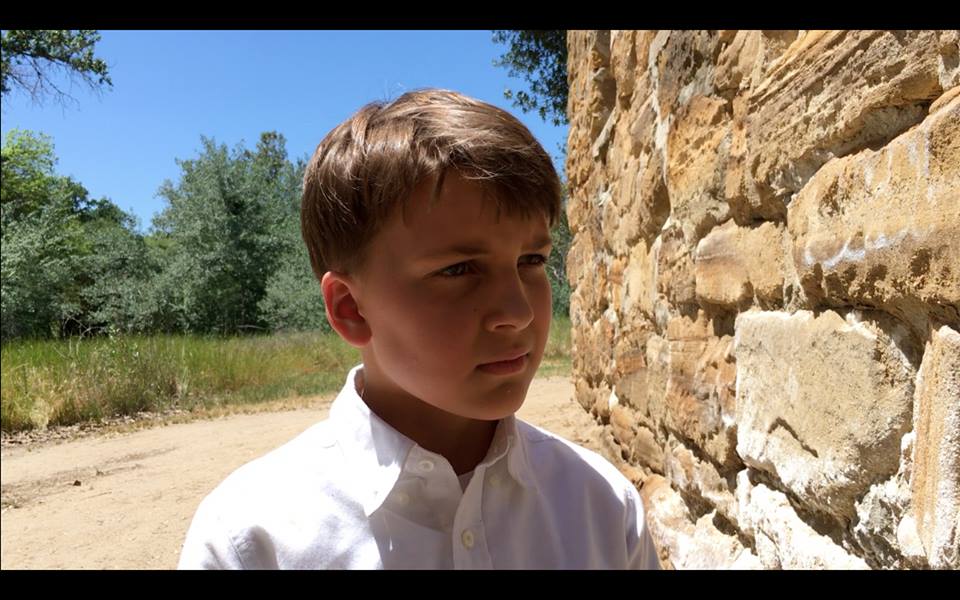 May 26, 2018

Blooper Reel From Execution Scene 
May 14, 2018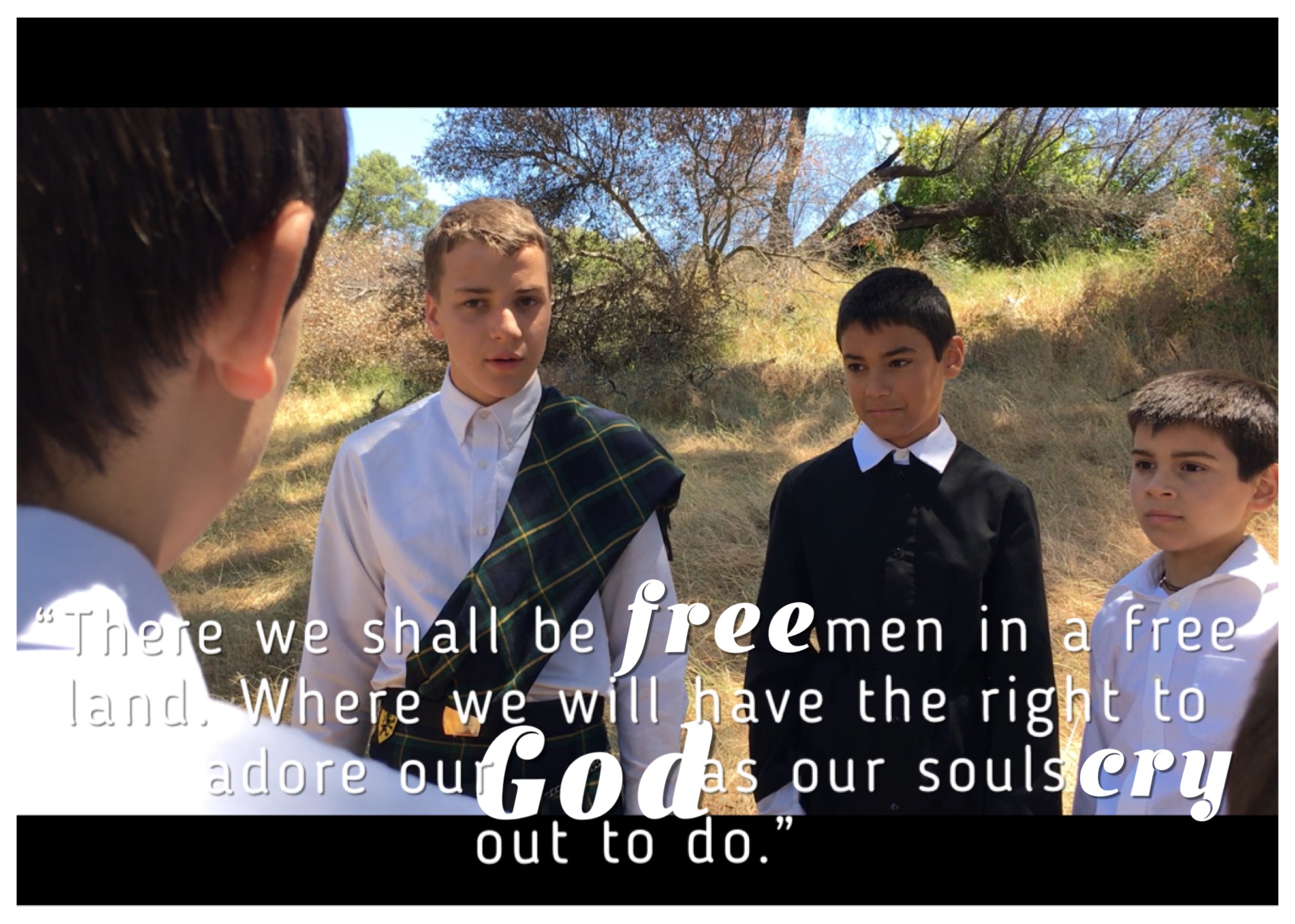 May 12, 2018
April 30, 2018
Outlaws of Ravenhurst's execution scene that we shot yesterday although fictitious, typifies the martyrdoms of the English martyrs during the years of 1534-1680. The consequences of the protestant revolt were felt in Ireland and Scotland as well. St. John Fisher, St. Thomas More, and St. Edmond Campion are the most venerated of the English martyrs.

April 20, 2018
George Abell is happily living a farmer boy life in colonial America. When his foreign uncle, Sir Roger, claims him and takes him to Scotland to be the Earl of Ravenhurst--the much longed for Protestant Earl of Ravenhurst, no one can imagine what will happen next. Matters get desperate when Sir Roger and his sly comrade, Godfrey, cannot bend the new Gordon's will.

"There is nothing worth buying, not fast horses nor fine houses, not even a place in the king's court, if the price to pay is the fires of hell forevermore."

This full length movie is written, directed and performed by Catholic children for Catholic children and those who are children at heart. Starring Becket Bowen as Gordon, Jonah Lawrence as Sir Roger, James Phillips as Godfrey, and supported by a cast of first time actors, this movie is full of adventure and fun. 
Outlaws Of Ravenhurst unfolds following the bloody years when Catholics in Scotland were denied the right to true worship of God. It reminds us of our past and encourages us to hope in the future, come what may.
See Outlaws of Ravenhurst trailer Here!!!
April 15, 2018
Outlaws of Ravenhurst's premiere date has changed from June 30 to July 21.

It is officially set for July 21 and our special guest Jim Morino from Navis Pictures is coming all the way from Connecticut. 

Now is a good time to donate. The whole production has been made due to your generosity. We have spent less than $4,000 dollars to make this ultra low budget student film. Thank you for making it possible.

A little more is needed to make the premiere as fantastic as it deserves to be, so donate today and/or support our upcoming fundraisers!
Donate to San Genesio Entertainment!
Meet Jim Morlino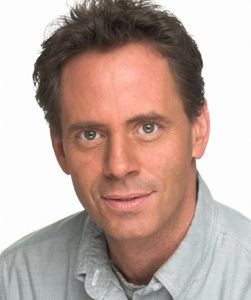 A life-long Catholic, Jim Morlino was born in 1959 in Los Angeles CA, and grew up in San Diego, CA where he received a BA in Music from the University of San Diego, and an MFA in Drama from the University of California, San Diego. He moved to New York City in 1989 and worked as an actor for a number of years in
Film, Television, and Theater. He then spent 10 years as an audio and video producer for various Catholic organizations and Charities.
In 2010 he started his own production company, Navis Pictures which specializes in the unique film genre of "Children's Cinema". 
Both of his independent feature films, St. Bernadette of Lourdes and The War of the Vendee have been broadcast worldwide on EWTN and sold tens of thousands of copies each. The War of the Vendee won "Best Director" from the JPII International Film Festival in Miami, and "Best Film for Young Audiences" from the Mirabile Dictu International Catholic Film Festival at the Vatican.  

Jim and his wife, Frances and their 6 children live in Danbury, CT.The War of the Vendee and Mr. Morlino inspired our director, Mary Bowen, to make movies. Outlaws of Ravenhurst is her first full length movie and having Mr. Morlino in attendance at the premiere is a great honor and very exciting! He has been a consultant and indispensable mentor throughout this movie making project.

There will be a meet and greet with Mr. Morlino where he will be signing copies of The War of the Vandee, and planning a special address to the young people.

About Us | Contact Us | Privacy | Terms Of Use
Copyright 2018 - San Genesio Entertainment - industriousfamiliy.com - All Rights Reserved