San Genesio Entertainment's Blog
Your behind the scenes peek into making Catholic movies. San Genesio chronicles its adventures in movie making. Keep current on all things from fundraisers, casting and auditions to current movies, festivals and screenings.

December 30, 2018
Shoots, shoots and more shoots over this past weekend! We have shot scenes 3, 4, 6, 18, 10 and 22 in the last few days! 

December 19th: Meet the Characters!
General Mejia
San Genesio Entertainment is overjoyed to welcome Gabriel Pimentel who will be acting General Tomas Mejia. Mejia is confidant and level-headed. He always reminds Max of both the good and the bad of every situation. Mejia is ready to stand alongside his Emperor through thick and thin.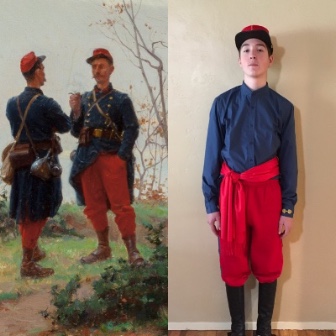 General Bazaine
Frank Lawrence will be General Bazaine, the French general sent by Napoleon III to help the traditional Mexicans win some ground in the fight for the establishment of a monarchy in Mexico. He was the winning general at Puebla, where he received his first major victory on Mexican soil.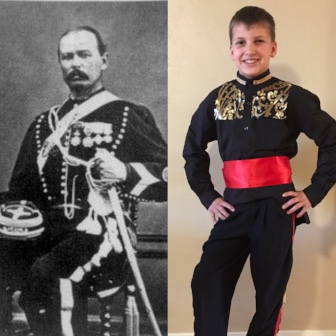 Colonel Miguel Lopez
In his smashing return to the screen, Becket Bowen will play Miguel Lopez. Miguel is willing to do anything to please his Emperor and is a confidant of Max's and serves as a reporter and gate guard in the story. When the city of Queretaro falls, all Lopez worries about is the safety of Maximilian.

November 9th: Meet the Characters!
Emperor Maximilian I of Mexico
Michael Bowen will star as the second and last emperor of Mexico, Ferdinand Maximilian von Hapsburg. Max is a sentimental idealist, liking poetry and gardens. When he is asked by Napoleon III of France to accept a monarchy in Mexico, Max is against the position. However, the notion of a romantic rescue appeals to him. Maximilian is inspired by his wife, Charlotte and finally accepts the offer. Their Mexican adventure begins.

Empress Charlotte of Mexico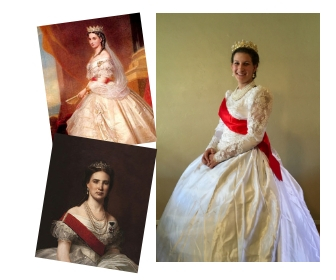 Faustina Bowen will be portraying the heroine, Charlotte. As a committed Catholic, "Carlota" sees the mission to Mexico as one of service to Christ. She believes that monarchy is the best form of government and makes every effort to persuade Max to accept the throne. During the reign, she proves to be a strong personality and contagious positive outlook which soon rubs off onto Max.

Let's Get This Show On The Road!
Proposal accepted.
Script on the overview.
Casting casted.
In Max and Carlota, we will be presenting a time in history which is largely covered up in our modern time. After being assured of French support for at least three years, Franz Josef's younger brother, Max, goes to Mexico to establish a monarchy and free Mexico from both her debt and tyranny.
After only a couple months, however, France breaks her promise and Napoleon III brings his troops back. The outraged wife of Max, Carlota, then goes to Napoleon to try and persuade him to keep his vital promise.
Hearing his refusal, Carlota soon goes insane and never returns to Mexico. Upon hearing the loss of his wife, Max decides to stay and fight Juarez's army and free his adopted people from the cruel president. He is ultimately overcome, resulting in his execution at the hands of his enemies, far from his home.
As a rather depressing historic period, in Max and Carlota, we would like to make the audience feel inspired even though the good guys do not make it up on top. This movie will be focused on the rise of European traditionalists during the reign of liberals in Mexico.
New Movie Project

Did you know that a Hapsburg ruled Mexico for a short while? Did you know that two Mexican representatives asked Napoleon III to supply Mexico a monarchy?

Did you know that the man chosen left his cozy home in Europe to help a nation that he hardly knew about? Did you know that promises made to him by his friends were broken?

Did you know that his adoring wife, who was the only strength in his life was swallowed by insanity during the drama of the Mexican Adventure? Did you know that Civil War-tossed America assisted in this man's downfall?

Did you know that this man was betrayed by a man whom he trusted? Did you know that he gave his life for his adopted country with the words "Long live Mexico" on his lips?

I did not.

I first fell across Maximillian and Charlotte in Christ in the Americas history book. After reading this chapter I retold the drama to my family and ended that it would make a great movie. At first I say this like someone should make this a movie and I usually end up commissioning myself with this charge.


I researched about this period for the movie and asked a few people if they knew anything about this time in Mexican history. I found that this story is hardly known. I found that the names Max and Carlota did not ring many bells and had to tell the story many times, which I did not mind doing. I find it strange that the rewriters of our modern history have so well covered up the story of the Catholic Monarchy that flourished for only three years during the presidency of Benito Juarez of Mexico.

Such a story needs to be dug up and what better way to revive it than by making it a film! But I need your help! We depend on fundraisers and donor support for costumes, props and equipment. We are working with a budget of $4,521 for this movie.

Luckily, we have a head start of $1,500 from our "Outlaws" premiere after we shared 20% with the actors. And all the proceeds from selling Outlaws of Ravenhurst will go to support this movie. Please show your love for San Genesio Entertainment and our Catholic values by becoming a member of San Genesio Entertainment with your donation!

Sept. 12, 2018
Getting ready to press Outlaws of Ravenhurst DVDs!!!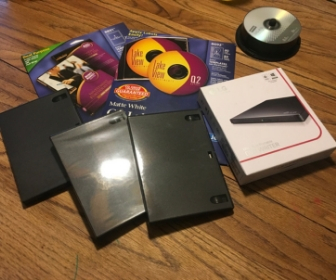 August 1, 2018
Event Video
Our Outlaws of Ravenhurst Premiere was a smashing hit. What a wonderful time we all had! Castle Ravenhurst (a.k.a. Noz Kasteel) was a perfect venue, and we were honored to have Mr. and Mrs. Noz in attendance. The movie Outlaws of Ravenhurst was directed, written and performed by Catholic children for Catholic children and children at heart. 
If you couldn't make it to the Outlaws of Ravenhurst premiere or want to reminisce, Mary has edited an event video:
New! Actor Interviews!
Read the answers to three interview questions from the cast of Outlaws of Ravenhurst! Read More!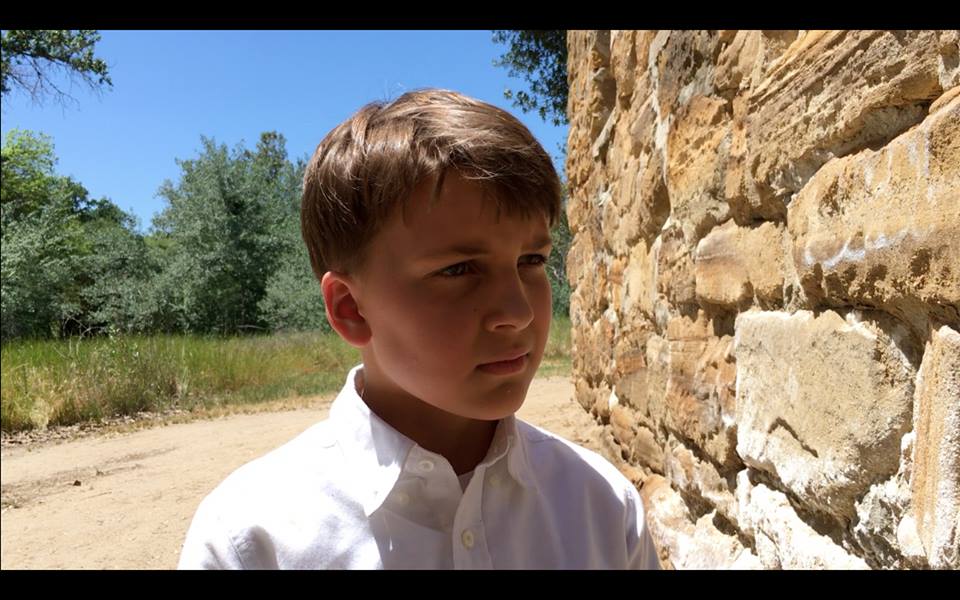 May 26, 2018

Blooper Reel From Execution Scene 
About Us | Contact Us | Privacy | Terms Of Use
Copyright 2018 - San Genesio Entertainment - industriousfamiliy.com - All Rights Reserved