---
DIY Projects For The Whole Family
---
Updated on July 8, 2020 by Kathleen Bowen
Home
› DIY Projects
DIY projects are rewarding in so many ways. Saving money and keeping your family busy are definite benefits, but the satisfaction of a job well done is by far the most compelling reason to tackle a do it yourself project with the family. Think of the bonding opportunities! Get started with one of the projects below:
How to guide for a DIY hot tub cold water in the tub is sucked up in a copper pipe that is coiled through a hot fire and is sent back into the tub.

Get stunning results when you learn how to arrange flowers with these 5 tips and techniques. Save money decorating for parties and gifting lovely fresh flower arrangements to your friends and neighbors.

This step by step detail a car guide will lead you through the gratifying process of detailing your car with your kiddos help. Go from sour minivan smell to fresh new car smell in an hour or less. Save money, build character and enjoy the satisfaction of a job well done!

Family projects are a great way to enjoy one another while accomplishing a shared goal. Three family projects that can improve your home and your yard while spending time with the family are:
Family Portrait Photo Shoot
Landscaping A Mary Garden
Pallet Picket Fence
Do you have raw wool just waiting to be cleaned but you just don't know how to do it? Here is a step by step guide on how to clean a fleece!

Never be caught in a pinch again. Learn how to wash laundry by hand any time any where.

---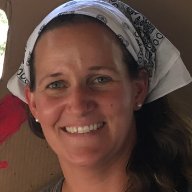 Kathleen Bowen is a founding member of IndustriousFamily.com. She is a busy homeschooling mother of ten children with seven currently in school. She loves throwing parties and having fun. She takes great pride in homemaking, gardening, flowers and creating table arrangements.

---
Leave a reply
Sign Up By Email
Enter your email address to subscribe to this website and receive notifications of new articles by email. Join 240 other subscribers.

We Respect Your Privacy.