Hello!

We had a very successful Max & Carlota LIVE premiere with 470 views and $1700 raised! 20% was shared with the cast and the rest will help fund our next film, Grisly Grisell. The movie was directed, written and performed by Catholic children for Catholic children and children at heart.

If you missed the LIVE Max & Carlota premiere or want to reminisce, Mary has edited an event video.

In this issue of The Gleaner, you'll find a very interesting article on the benefits of classical literature, another DIY, a new music video, the saint of the month coloring page and another GAPS recipe!

Also, meet the newest members to the Industrious Family Farm: Icelandic sheep!

Don't miss out on the sale at Crayola.com and if you don't already have a copy of Max & Carlota, they are now ready to ship!

We love hearing from you--so please feel free to hit reply if you have any questions or just to say hi!
---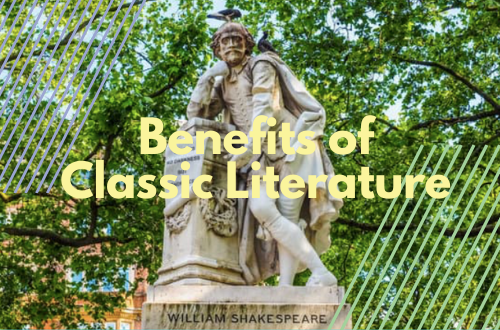 A Word On Classical Literature
Borrowed From Father Lasance
Fr. Lasance shares some interesting knowledge on how classical literature helps a person's language which, in turn, is very beneficial to his education.

Read how classical writers such as William Shakespeare, Charles Dickens, Nathaniel Hawthorne and Jane Austen formed a large part of the way we think of modern English grammar, and a thorough knowledge of their works cannot but have its effects of higher education on the minds of readers.

Such a great understanding also assists people to have an easy icebreaker when they meet others because it makes him more relatable and interesting. The cultivating of a mind in this way assists in building proper grammar and a vast vocabulary in the garden of a person's mind.

---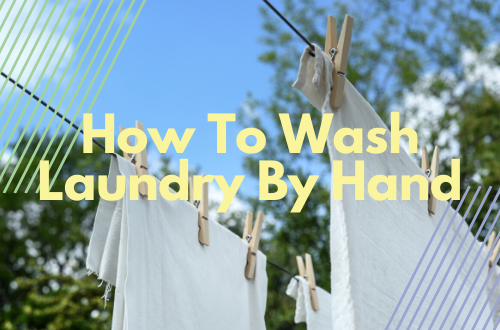 Never be caught in a pinch again. Learn how to wash laundry by hand any time, anywhere. Complete with an itemized list of supplies and a step-by-step guide.

---

---
New! Outlaws Throwback!
Neil Diamond's "America"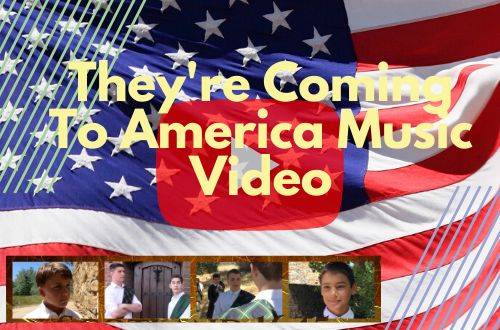 Check out this fan video! Don't forget all the immigrants that came to America to share a dream and enrich our culture.
---
New To The Industrious Family Farm!
Meet Our Icelandic Sheep!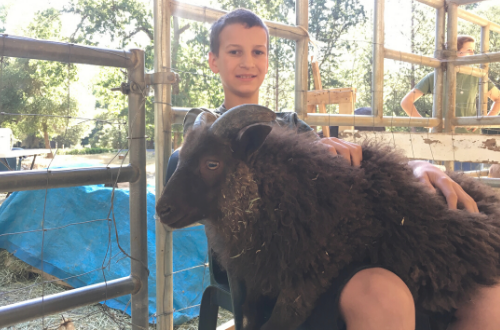 We now have two Icelandic sheep! We can't wait to blend "Carlota" and "Rodrigo's" wool with the Angora fiber!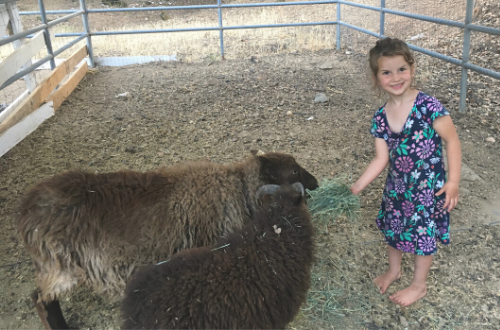 ---

---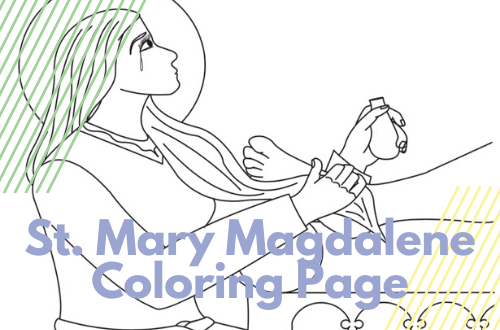 Many people do not know what happened to St. Mary Magdalene after the beginning of the spread of the Gospels. She, her brother Lazarus and others were put into an oarless and sailless boat and pushed off the coast of the Mediterranean Sea. Instead of drowning or dying of starvation the group landed in Gaul (Modern-day France).

There, Mary climbed a mountain cliff guided by an angel and spent many years in a cave. On a clear day, on the top off the mountain, she could gaze out and see beyond the sea to Palestine and behold the land were Our Lord walked. When her end drew near she received her Lord and then peacefully fell asleep in death.

Her skull is preserved incorrupt in Saint Maximin la Sainte Baume, France, and pilgrims may walk up the steep slope to visit the cave in which this saint spent so many years. I was blessed to have been able to visit her cave and see her skull after the Chartres pilgrimage in 2016.

Her feast day is July 22.

---
Very Berry Cobbler Recipe By Katie Wells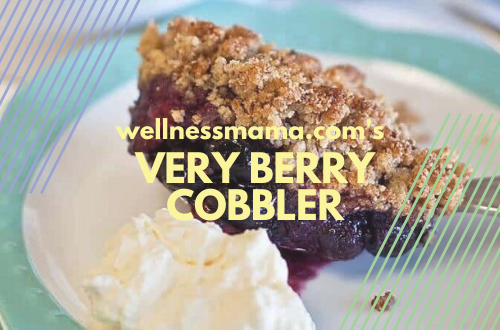 The blackberries are ready here and we have been having this cobbler quite often!



Ingredients

4 cups assorted fresh or frozen berries such as strawberries blackberries, blueberries, and raspberries

1 cup almond flour

¼ cup of coconut oil or butter

1 tsp vanilla extract

stevia organic honey or maple syrup to taste (optional)

whipped cream with vanilla for topping optional



Instructions

Preheat oven to 375°F.

Lightly grease a 8×8 or larger baking dish.

Place berries in the prepared baking dish.

In a small bowl, combine almond flour, coconut oil or butter, and vanilla with your hands until it makes a crumbly topping. You may need to adjust the almond flour up or down slightly, depending on the texture of the brand you use. If using steiva, you can add a small amount to the topping at this point.

Using your hands, crumble the topping over the berries.

Put dish into oven and cook for about 20 minutes if using fresh fruit or 30-40 minutes if using frozen fruit.

Remove from oven when done and drizzle with organic honey or maple syrup if desired.

Top with whipped cream if using.

Enjoy!
You May Also Like:




---

Help keep us on the web by spreading word of mouth buzz. Share, follow, like, and forward. We love when you share about us on Facebook!


The Industrious Family
IndustriousFamily.com
---