Hello! It's finally time to premiere our movie! San Genesio Entertainment along with IndustriousFamily are proud to invite you to watch our free LIVE premiere of Max & Carlota. More on that in this issue!
Also in this issue you'll find an update on our Mary Garden and our vegetable garden. We'd also like to introduce you to our newest pets (we were bored during the shut down and just couldn't resist!) and give you a little update on our rabbitry.
June is the month of the Sacred Heart and we know of a source for you to get those devotional items that will make the perfect addition to your domestic church this month.
We love hearing from you--so please feel free to hit reply if you have any questions, complaints or just to say hi!
---
"Strengthening A Catholic Culture Through Heroes & Wholesome Entertainment"

---
Please join us on Saturday, June 13th at 6:00pm PDT for the premiere of the short film, Max & Carlota!

Guest speakers include author of Christ and the Americas, Anne Carroll, and The War of the Vendee movie director, Jim Morlino. Speakers will address the topic: "Strengthening a Catholic Culture Through Heroes and Wholesome Entertainment". There will be live commentaries by director, Mary Bowen and script writer/Carlota, Faustina Bowen.

6:00 - Event begins with a live event introduction by the Bowen sisters

6:15 - Mini conference on "Strengthening a Catholic Culture Through Heroes and Wholesome Entertainment"

7:30- Intermission (Max & Carlota Score)

8:00 - Premiere of Max & Carlota

8:30 - Event Ends



The livestream link will be provided on the Max and Carlota Premiere page.
---
---
---
"Bring May Flowers"
Our Mary garden is budding forth some beautiful blooms of color! And our pallet picket fence is such a cute backdrop! Our garden is going great too. The peas are ready and we have found a few zucchini flowers!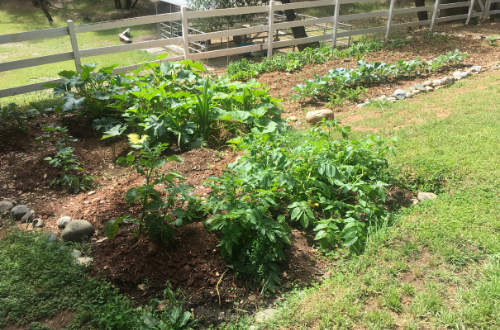 ---

---
Meet Our New Mini La Manchas!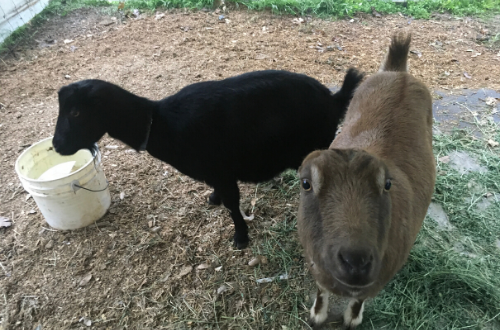 This is Sangria and Isabella, our newest addition to the farm! These two girls produce very yummy, sweet milk!
Industrious Family's Rabbitry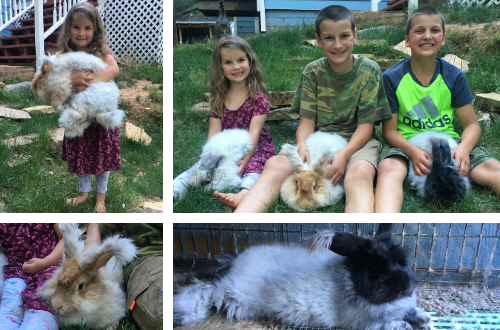 The Angora rabbits are all doing great! We currently have 5, a doe and and her (old) kits. We are looking to enlarge the herd and purchase a new buck soon. We hope to have a litter when the weather cools down!
You May Also Like:




---

Help keep us on the web by spreading word of mouth buzz. Share, follow, like, and forward. We love when you share about us on Facebook!


The Industrious Family
IndustriousFamily.com
---