Hello! We are so glad to see you here again.

In this issue of the Gleaner we have a book review on Flame of White which highlights the life of Pope St. Pius X, the pope who lowered the age of First Communicants. Don't forget Blessed Imelda's feast day which is right around the corner. We have a coloring page to help celebrate. We are remembering the First Communicants who also have to wait to receive Our Lord this year.

We also have three DIY family projects for you to try out. One is how to design your own Mary Garden. And what a great project for the month of May! We also have a step by step guide to make a picket fence out of pallets.

And last, we have a guide how to take your own stunning family portraits along with a shopping list to get you rollin' on your professional pictures!

We have another delicious GAPS friendly recipe! We have been making this skillet cookie for desserts and snacks alike!

We love hearing from you - so please feel free to hit reply if you have any questions, complaints or just to say hi!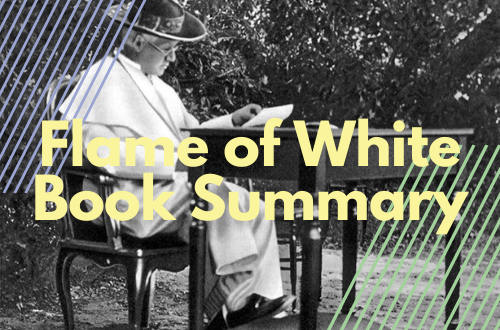 Flame of White follows Beppo as he transfers from parish to parish, then diocese to diocese, and at last becomes the pope.

---

---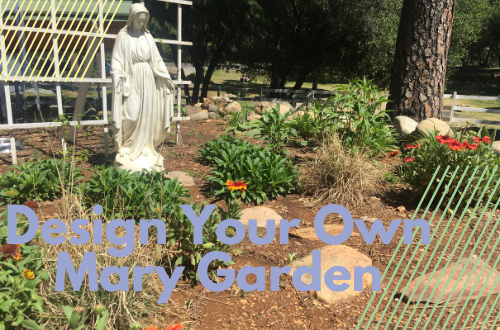 Family projects are a great way to enjoy one another while accomplishing a shared goal. In the summer, the best kind of family project is an outdoor project. Using the skills you've begun developing while teaching your children chores, you'll find many hands make light work with this project. A Mary garden is a great way to honor the Blessed Mother, beautify your yard and teach the kiddos some gardening skills!

---

---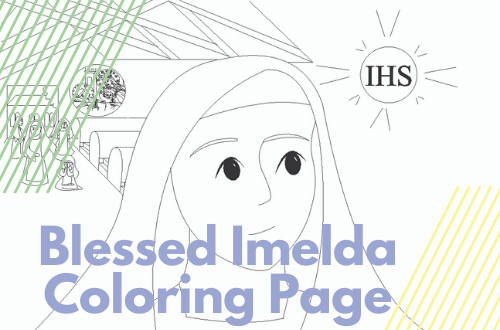 On her fifth birthday, Imelda asked her parents to receive the Holy Eucharist that year. But, in 1322 children did not receive their First Holy Communion until they were 14. Imelda could not wait until that far off happy day and would ask, "Tell me, can anyone receive Jesus into his heart and not die?"

When she was nine she joined the Dominican convent near Bologna. On May 12, Blessed Imelda knelt in prayer and the tabernacle opened and Our Lord, under the appearance of bread, came out to meet little Imelda. One of the sisters saw the miracle and she ran to tell the priest who gave Blessed Imelda her First Holy Communion.

Imelda spent so many hours in thanksgiving that a sister had to be sent to fetch her. She found Imelda with a heavenly smile on her face but when the nun called her name, Imelda did not respond. The sister gently nudged her, at which Imelda collapsed to the floor, dead. The child had had her wish, she had received her Savior and had died of pure joy.

In 1910, Pope Puis X lowered the age for receiving First Holy Communion from 14 to about 7 years old.

Her feast day is May 12th.

---

---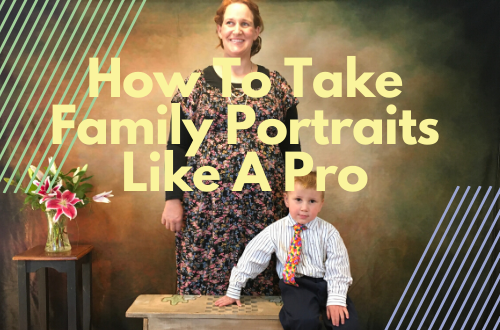 Getting a family portrait taken can be expensive. But it does not have to be! By taking your own family pictures you can save money, develop a talent and have fun! Here is a guide on how to get your own family portrait project rolling!

---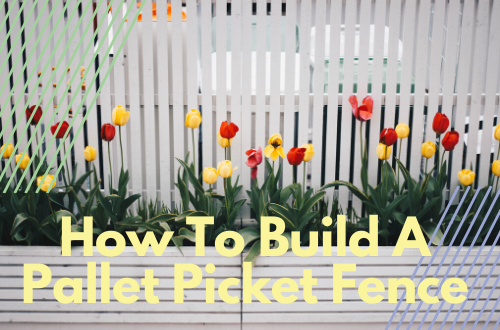 Another fun family project that is affordable and well suited for teenagers is building a picket fence. This project is ideal for teenage boys because to teaches them valuable home maintenance skills and gives them a sense of accomplishment all while adding functional beauty to the family home.

---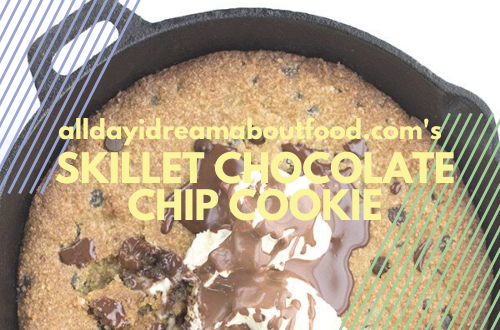 This has been our newest GAPS dessert craze. We have it after dinner and, sometimes, for a mid-day snack! If you let it cool, it can be eaten like a finger food, but if you have it warm, it is a delicious gooey treat! Yummy!!!


THE ORIGINAL SKILLET CHOCOLATE CHIP COOKIE RECIPE by Carolyn
Recipe type: Dessert
Ingredients:
1 1/4 cups almond flour
3/4 cups shredded coconut or more almond flour
1/2 tsp baking soda
1/2 tsp salt
1/2 cup butter softened (or coconut oil)
1/2 cup Swerve Sweetener
2 tsp Yacon syrup
1 large egg
1/2 tsp vanilla extract
3 ounces sugar-free chocolate chips



Instructions:

Preheat the oven to 325F and lightly grease a 10-inch oven-proof skillet (does not need to be cast-iron).

In a medium bowl, whisk together the almond flour, coconut, baking soda and salt. In a large bowl, beat butter until creamy. Beat in sweetener and Yacon syrup, if using. Beat in egg and vanilla extract. Beat in almond flour mixture until well combined, then stir in chocolate chips or chopped chocolate.

Spread dough in prepared skillet and bake 20 to 25 minutes, until light golden brown. Cookie will be very soft and puffed when removed from oven (it won't seem cooked through).

Let cool at least 15 minutes before serving. When warm, it will not come out in proper pieces so you will need scoop it out to serve onto plates. It will continue to firm up as it cools so if you want to serve it in pieces, let it cool completely before cutting. I recommend it warm for extra gooey-ness!

---
You May Also Like:




---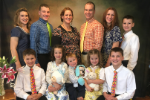 Help keep us on the web by spreading word of mouth buzz. Share, follow, like, and forward. We love when you share about us on Facebook!


The Industrious Family
IndustriousFamily.com
---