We hope you are having a lovely Ascension Thursday!

We have our first yurt update for you in this issue of the Gleaner.

For quite some time now we've been in contact with Dan Pettegrew and his radio show Tea Time With Teen Day. His show is really taking off and we are proud to be a part of it! Read on to get an update on Industrious Family's budding radio presence.

With First Communions and the month of May underway be sure to check out our Blessed Imelda coloring page free for you to download. All this and more in this issue of the Gleaner!

We are undergoing our first major marketing campaign by sponsoring LifeSite News' newsletter as well as supporting them with some ads on their site. Our goal in this marketing campaign is to get more exposure and further our "Pay It Forward" fundraising program. Please click the Pay It Forward link above to learn more.

Don't forget we love hearing from you--so please feel free to hit reply if you have any questions or just to say hi!
---
Eagerly Awaiting Our Colorado Yurt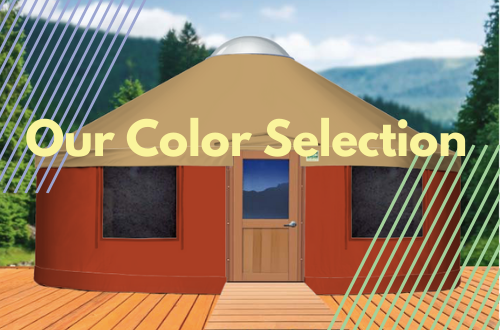 We have been researching yurts for years and have always had our hearts set on a 30' Pacific Yurt. In the end, however we purchased a Colorado Yurt.

We first heard of yurts through Country Side Magazine and Mother Earth News magazine ads. Pacific Yurts has beautiful ads and beautiful photography.

When I called Pacific Yurts about purchasing one, their lead time was 17 weeks! That meant that as soon as we were pretty set on a land purchase, it would take months before our yurt was ready to ship. We don't have the luxury of renting while setting our home up so we began looking into other companies.

I thought of looking for a used yurt on Craigslist and found Bud's Yurts. Bud is a very friendly man who shares his knowledge readily. He had 20' yurts for sale on Craigslist and lived about 15 minutes from us in California. We went out to his property where he had a yurt erected and to his shop where he showed us how he manufactures yurts as well as all about the platforms and how to erect a yurt.

We wanted more options than Bud could supply and 20' was too small for our family to live in so, even though we really wanted to work with Bud and he would provide free delivery, we continued our search.

Some yurt designs we love. We love Pacific Yurts, Rainier Yurts, and Colorado Yurts. In the end it came down to lead time and price. Pacific Yurts had the lowest prices of the three companies but the lead time was a problem. Rainier yurts has an awesome website but they are very high end. Colorado yurts has a fantastic sales team and by the time we called them we had a floor plan thoroughly sketched out and had used the tools from Rainier's and Pacific Yurt's websites making the options with Colorado Yurts a breeze.

We put 50% down and were given an 8 week lead time for the completion of our yurt. We made the decision the day our raw land offer was accepted. We chose to have it delivered by freight truck because the freight charge was the same price as driving to Colorado and paying sales tax on the yurt. Which is good because we didn't really want to drive to Colorado.

Next issue...The Actual Cost Of Choosing A Yurt
---
---
Tea Time With Teen Day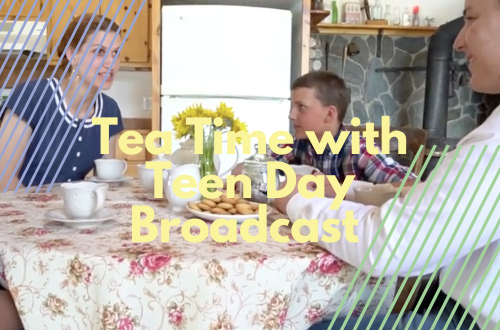 Recently, we have been in contact with the leader of the Tea Time with Teen Day Broadcast, Dan Pettegrew. We have been invited to participate in the shows he is involved in!

To listen, please listen to America Matters With Eddie Floyd where we are planned to be on monthly. Stay tuned and we will let you know the days and times.

Please tune into Tea Time with Teen Day every Saturday 8 am Pacific Time! There you will hear our commercial. If you are in the Reno area, just listen on KFOY AM 1060. If you are not in the Reno area, just follow the links above for the show times and listen live on the website.

If you want to throw your own party while listening to Tea Time with Teen Day or watch our new video, please visit our tea party page!

---

---
Blessed Imelda Free Coloring Page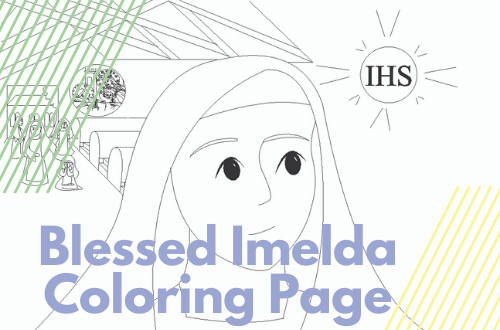 With First Holy Communions coming up and Blessed Imelda's feast coming up on the 12th, this coloring page is in order. Enjoy coloring this free coloring page with your kids today!

---

Help keep us on the web by spreading word of mouth buzz. Share, follow, like, and forward. We love when you share about us on your favorite social media platform! You can follow us on Gab, Rumble, MeWe, and Parler. Guess what? We're conservatives!


The Industrious Family
IndustriousFamily.com
---
You May Also Like: